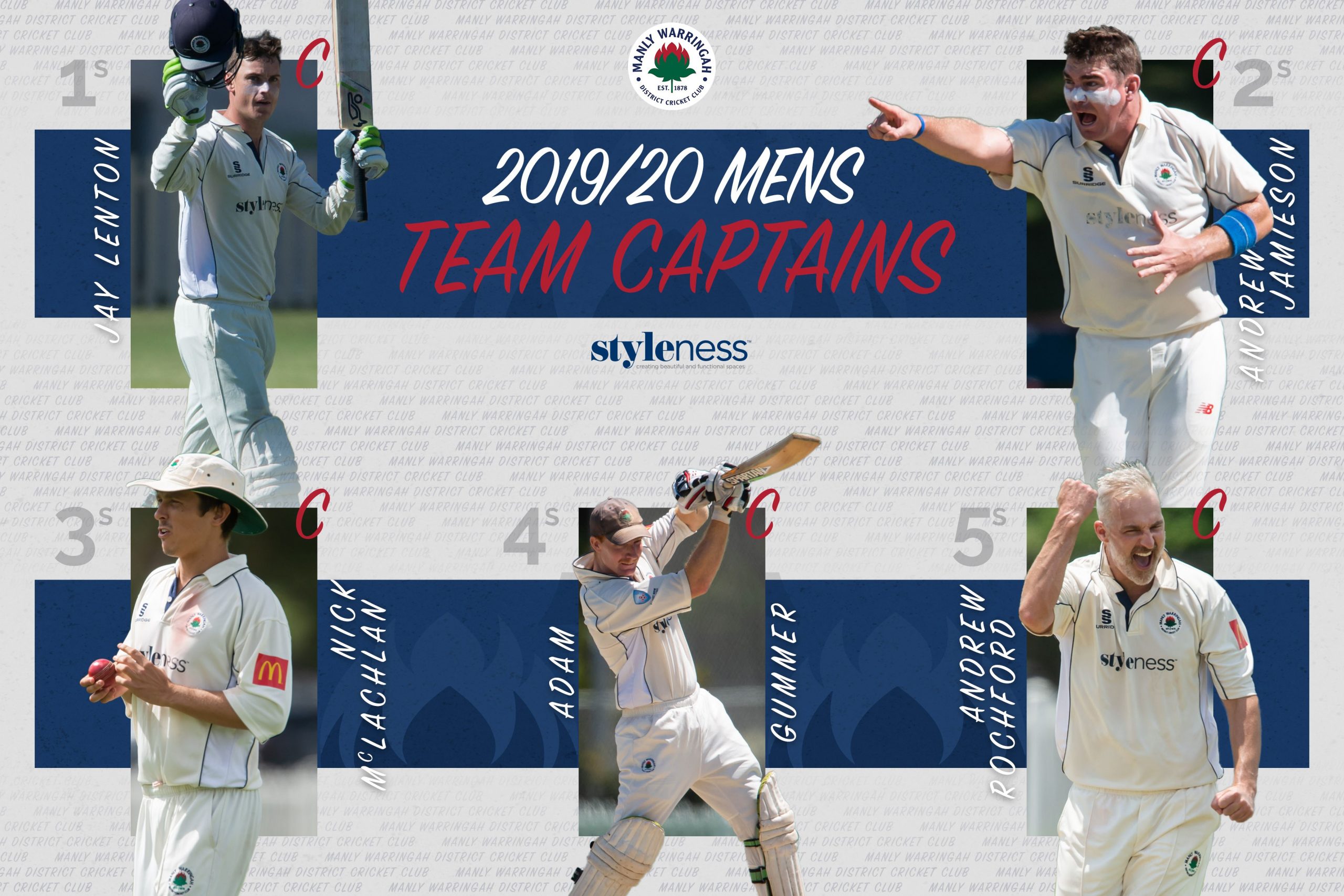 Andrew Jamieson and Andrew Rochford have been confirmed as new incoming Mens captains for the Waratahs upcoming 2019/20 campaign.
They will take care of 2nd Grade (Jamieson) and 5th Grade (Rochford).
They replace Sam Gainsford and Dylan Marshall respectively who are both stepping down to concentrate on their cricket. Both players will continue to play a big part in our playing group.
Jamieson and Rochford join incumbent skippers Jay Lenton (1st Grade), Nick McLachlan (3rd Grade) and Adam Gummer (4th Grade) as our 2019/20 Captains.
It is an impressive list of leaders that we as a club are confident will allow us to challenge for some silverware for the coming season.
Jamieson has plenty of captaincy experience, previously leading 2nd grade at Bankstown in 2014/15 prior to joining the Waratahs.
Ironically, that season was cut short by a rampant Waratahs 2nd grade side that defeated Jamieson's Bankstown outfit in the Semi-Final before falling to eventual premiers Sydney University in the final.
Jamieson is joined as a new captain by Andrew Rochford. The doc re-joined the Waratahs last season after 17 years away from the Tahs, having previously played all grades between 1994/95 and 1999/2000
Rochy played his grade after graduating from our 1994/95 Green Shield team.
After playing the final half of last season, his passion for the game and the club has been re-ignited and he was perfect for the role.
His hard hitting batting and swing bowling will be huge additions to the 5th grade side.
We thank Sam and Dylan for their amazing contributions in 2018/19 and look forward to their success with both bat and ball for the coming season.
Jay Lenton is once again in-charge of leading our first grade side. After losing his NSW contract this season, Jay is focused on the side more than ever and is looking forward to a big season.
His dream for higher honours cricket is not over but we are looking forward to him leading the side for most of the season. Jay still has a Sydney Thunder contract for 2019/20.
Nick McLachlan and Adam Gummer had fantastic seasons last year with their 3rd and 4th grade sides respectively and return to lead their sides.
The personnel in both 3rd grade and 4th grade were nothing but glowing of the leadership of both captains so we are blessed to have them return in 2019/20.
Gummer lead his 4th grade side to their 2nd successive Grand Final after Premiership success in 2017/18, and will looking to continue their dominance of the 4th grade competition.
McLachlan set some very high standards in 3rd grade and will continue to do so in 2019/20. He was 30 minutes away from playing in a Grand Final in his first year as skipper and will be looking to do go 2 better this year.
Our 2nd and 3rd grade Women's Captains and all our Men's and Women's under-age captains will be announced in the coming weeks.