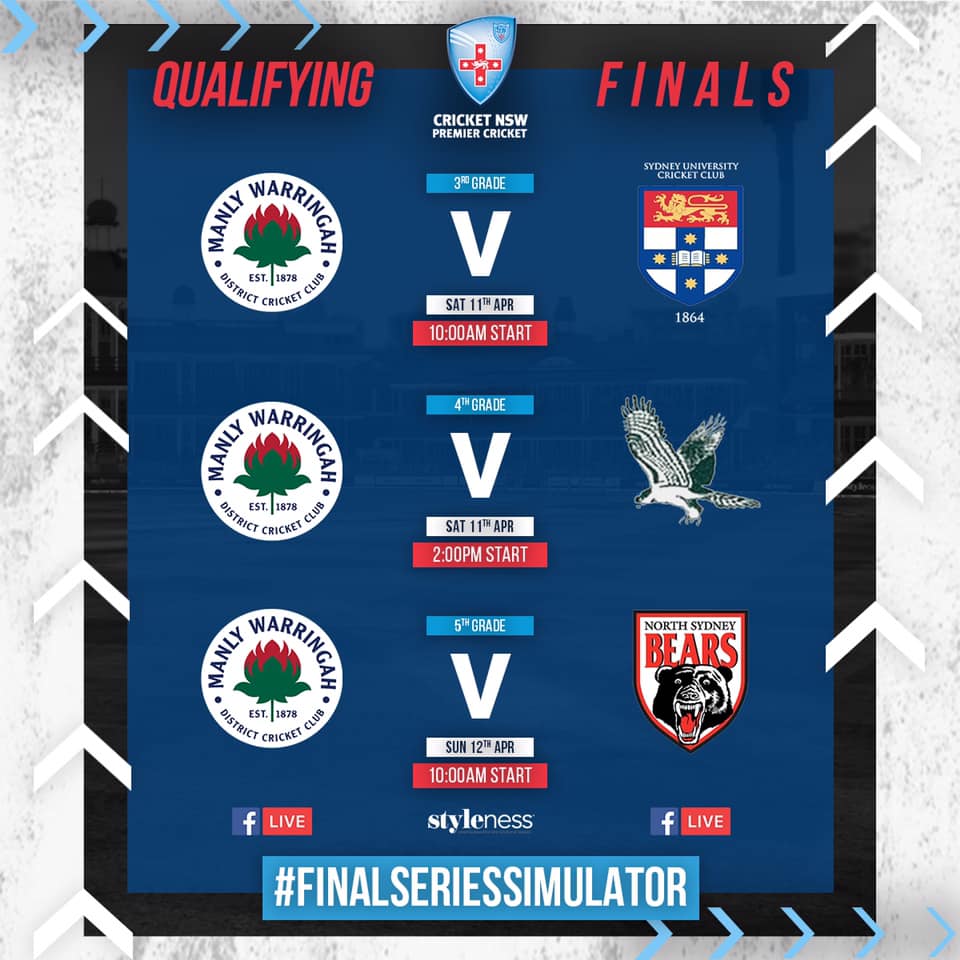 The Styleness Manly Warringah Waratahs are pleased to confirm the re-start of the Men's NSW Premier Cricket finals series this weekend.
But don't worry, no social distancing rules will be broken as it will all be done virtually. We will be simulating all 3 games, using Ashes Cricket 2009, and streaming live via our Facebook page on Saturday and Sunday.
3rd Grade will start us off with a 6 vs 1 clash with Minor Premiers Sydney University at 10am on Saturday, followed by 4th grade taking on Hawkesbury at 2pm on the same day.
Andrew Rochford's 5th Grade side will be taking on '1st placed North Sydney in a must win clash on Sunday, again starting at 10am.
Unfortunately the platform doesn't allow for Women's games so we can't stream the W2s finals. Tune in from 10am Saturday to see how skipper Sam Hole and his team start off the weekend.
All matches will be 50 over games.