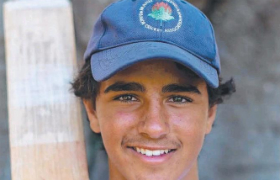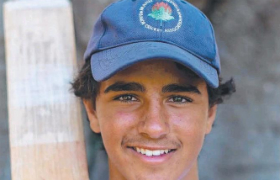 IF OLLIE Davies thought 2015 was amazing in his whites, this year has the potential to be even better.
Yesterday the South Curl Curl teenager, who attends St Paul's Catholic College in Manly, was named in the NSW under-15 schoolboy squad ahead of the national championships next month in Brisbane.
What's more, he will skipper the Baby Blues, who are sending two squads up north for the first time in tournament history.
"It (captaincy) came as a shock, but I am very honoured,'' Davies said yesterday.
"I know quite a few of the boys from other teams around Sydney, I think we will go well as a unit.
"You would think it will be hot (in Brisbane) so hopefully the conditions aren't too bad and we can play some quality cricket."
Davies rose to prominence after he was featured in the Manly Daily last May.
It came after the 15-yearold plundered 1755 runs last summer representing the Harbord Devils, his school, Warringah in the Tim Creer Cup and a Manly representative XI.
In the past couple of months he has again showed his quality as one of the Waratahs' key players in their march to the semi-finals of the Sydney wide Green Shield under-16 competition.
"I was happy to contribute personally, but it was frustrating we didn't win through to the final,'' Davies said.
"My aim is to keep improving little aspects of my game and take opportunities when they come my way in (Sydney) grade cricket."
Mandy Herring, who works at St Paul's Catholic College in promotions and marketing, wasn't surprised about Davies' selection.
"Ollie is a very talented sportsman. In his earlier years at the school he was a very promising tennis player,'' she said.
"He has the respect of his peers and is also doing well academically.
"He is a genuine leader and we look forward to him excelling in Brisbane next month."
{loadposition cricket}