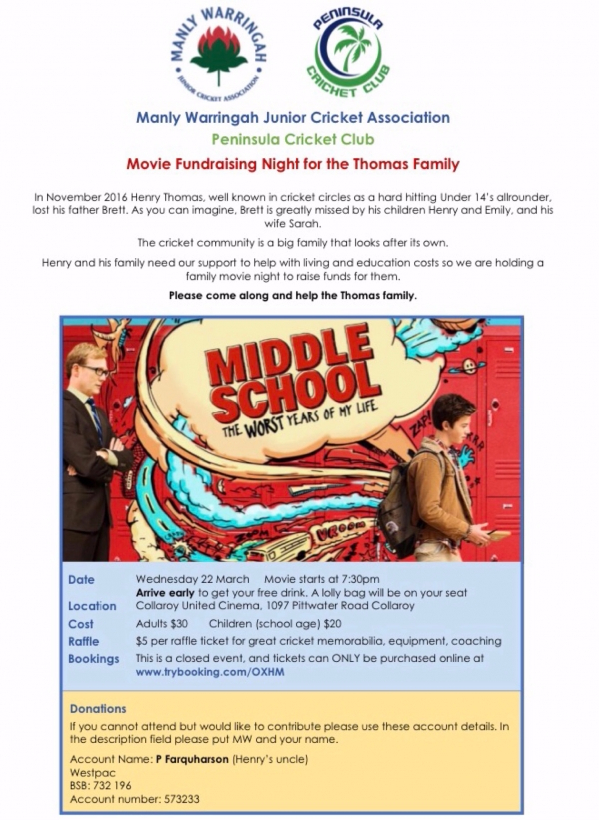 In November 2016 Henry Thomas, well known in cricket circles as a hard hitting Under 14's allrounder for Peninsula Cricket Club, lost his father Brett. As you can imagine, Brett is greatly missed by his children Henry and Emily, and his wife Sarah.
The Northern Beaches cricket community is a big family that looks after its own. Henry and his family need our support to help with living and education costs so we are holding a family movie night on Wednesday the 22nd March 2017 at 7:30pm to raise funds for them.
Please come along and help the Thomas family. Details are in the flyer below.