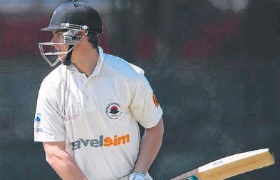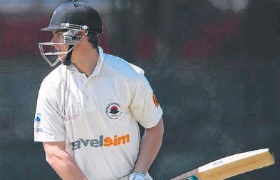 MANLY wicketkeeper Jay Lenton has again been named to play for NSW in the Sheffield Shield, this time against Tasmania at Bankstown Oval starting on Saturday.
The 25-year-old, dubbed the "Prince of the Peninsula" is hoping this game will be completed, following the shambolic situation last weekend which saw the Blues four-day tussle with Victoria at the SCG abandoned due to the state of the outfield.
"Even though the circumstances were fairly unusual, to represent NSW was a fantastic experience,'' Lenton told the Manly Daily.
"The boys were great, I have played with or against most of them over the years at (Sydney) grade level, so to be in the one team was a real thrill.
"Getting my cap presented to me pre-game by Skid (Greg Marks) was great – we go back a long way from our time together at North Sydney and Manly."
Lenton's Waratahs teammate Steve O'Keefe will also be in the NSW XI, while Wakehurst Redbacks junior Jackson Bird is poised to take the new cherry for the visitors.
The one-time Australian quick will be familiar with the surroundings in Sydney's west, having spent a couple of summers turning out for Bankstown before returning to Manly Oval.
NSW are currently fourth on the Sheffield Shield ladder with 8.1 points from two matches.
Tasmania, who are yet to win a match, are last with two points.
Victoria leads the competition with 13.7 points with Western Australia (9.8) and South Australia (9) second and third respectively.
Play begins at 10.30am daily with entry free.
{loadposition cricket}