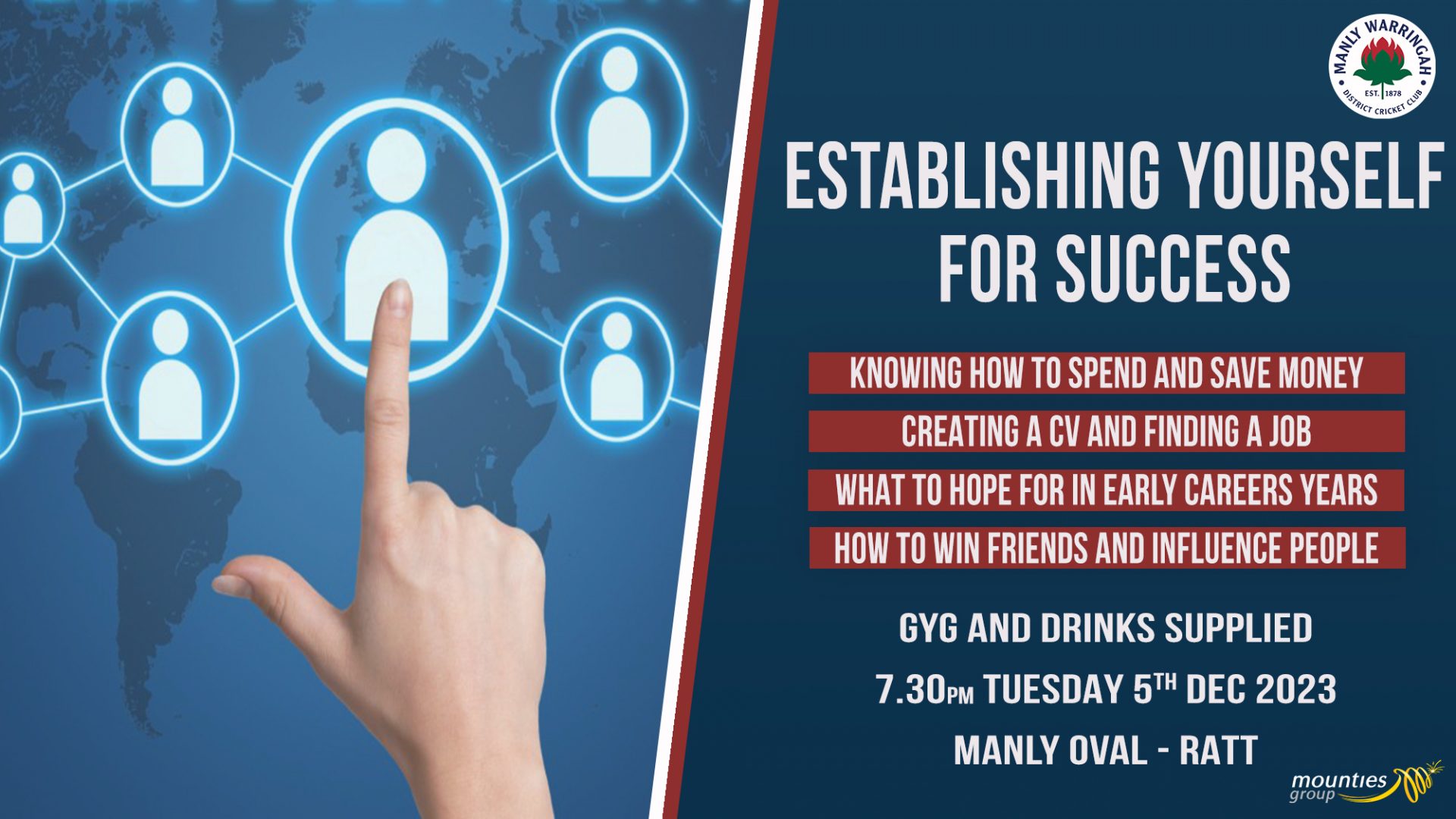 The Mounties Manly Warringah Waratahs will be holding an education night on Tuesday the 5th of December from 7.30pm to 8.30pm.
It will be held at the Room at the Top, above the change rooms at Manly Oval. Arrive at 7.15pm if you would like to eat dinner as session will start at 7.30pm sharp.
The night will be the first of 2 education evenings held this cricket season. The second session will be held in February with a more advanced agenda.
This first session is tailored towards those about to leave school or have just left school and are starting their careers, with a theme of "establishing yourself for success".
While primarily for our playing group, all of the education night is open to the friends, family and anyone associated with cricket on the Northern Beaches.
With the amount if support already provided for all our players on the field, this program is aimed to provide them with some more information to help them thrive off the field.
There will be 4 topics, each going for 10-15 minutes, with 4 separate presenters. The topics are:
Knowing how to spend and save money.
Creating a CV and finding a job.
What top hope for in the early years of your career.
How to win friends and influence people.
Dinner via our great friends at Guzman Y Gomez at Manly, as well as all drinks, will be provided free of charge on the night.
Please RSVP to Michael Osbourne at michael.osbourne@manlycricket.com
We look forward to seeing you there.