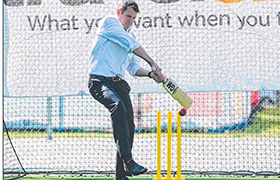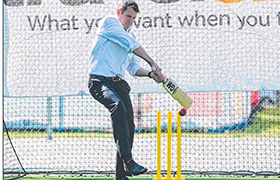 PREMIER Mike Baird showcased his cricket prowess when he officially opened Manly's new training facility at Graham Reserve last Saturday afternoon.

Baird impressed the Waratahs players across five grades after smacking some classic cover drives into the nets like a seasoned veteran. President Andrew Fraser said the district cricket club were delighted to finally have a world class turf and synthetic training facility on their doorstep.

"It is the result of a lot of hard work by many people. We look forward to cricket continuing to be a major part of Manly's new sporting development," Fraser said.

{loadposition cricket}