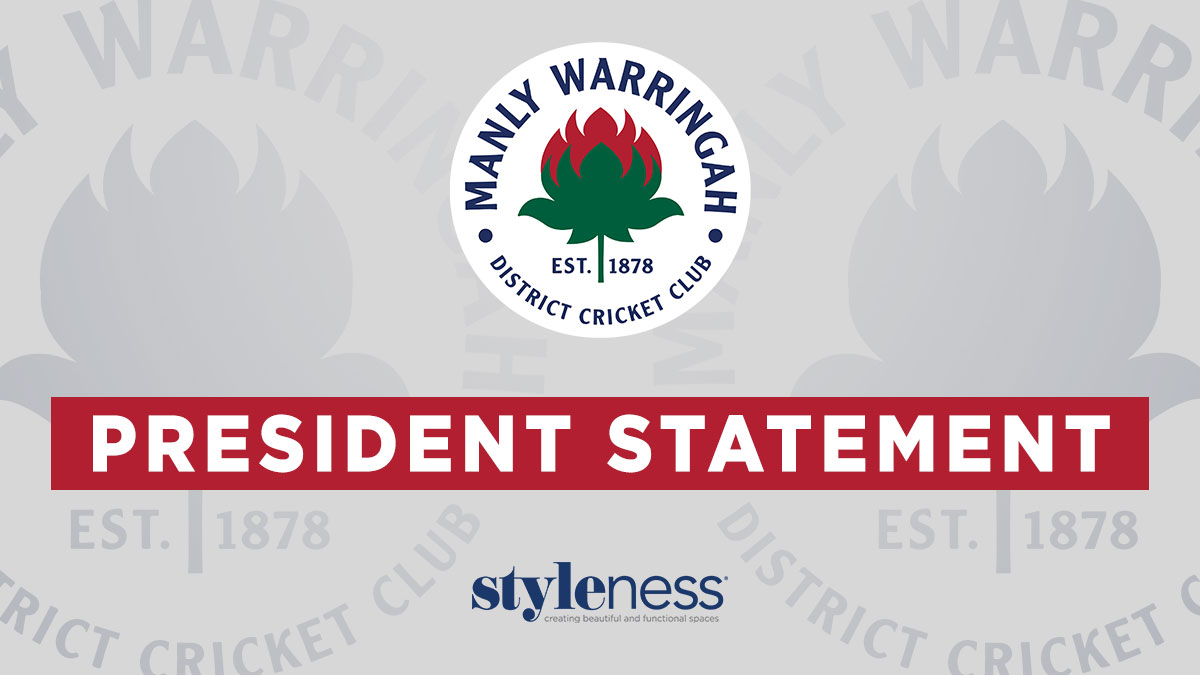 Dear Styleness Manly Warringah Waratah players, officials, volunteers, supporters, members and sponsors
As a result of the coronavirus (COVID-19) outbreak, Cricket Australia has decided to cancel all cricket competitions around Australia, effective immediately. So unfortunately our 2019-20 season is officially over. We understand many people will be disappointed with this decision, but it has been made in line with both Federal Government and expert medical advice from Cricket Australia's Chief Medical Officer, John Orchard.
As all communities, organisations and institutions around the world rally to slow the spread of COVID-19, the MWDCC Board have unanimously decided to cancel the 2019-20 Annual Presentation Dinner, which was scheduled for 2 May. We trust everyone understands that we owe our members a duty of care, so this decision had to be made. Those that have already paid will be issued a full refund within the next 7 days. We will still be digitally announcing the award winners on the evening of 2 May, so keep an eye out for more information on this in coming weeks.
On behalf of the MWDCC Board, I'd like to take this opportunity to thank all our players, coaches, captains and volunteers for your respective contributions across the season – it is once again very much appreciated. You should all feel proud of the season's results across both the men's and women's programs – plus a 5th place in the Club Championship, an incredible result considering where we were placed at Christmas. So we have plenty of positives to build on for next year!

In good news, the first human trials for a COVID-19 vaccine began today. We all hope these trials are successful, so life globally can return to normal service again soon.
In the interim, everyone take care and stay healthy.
Best wishes
Andrew Fraser
MWDCC Honorary President