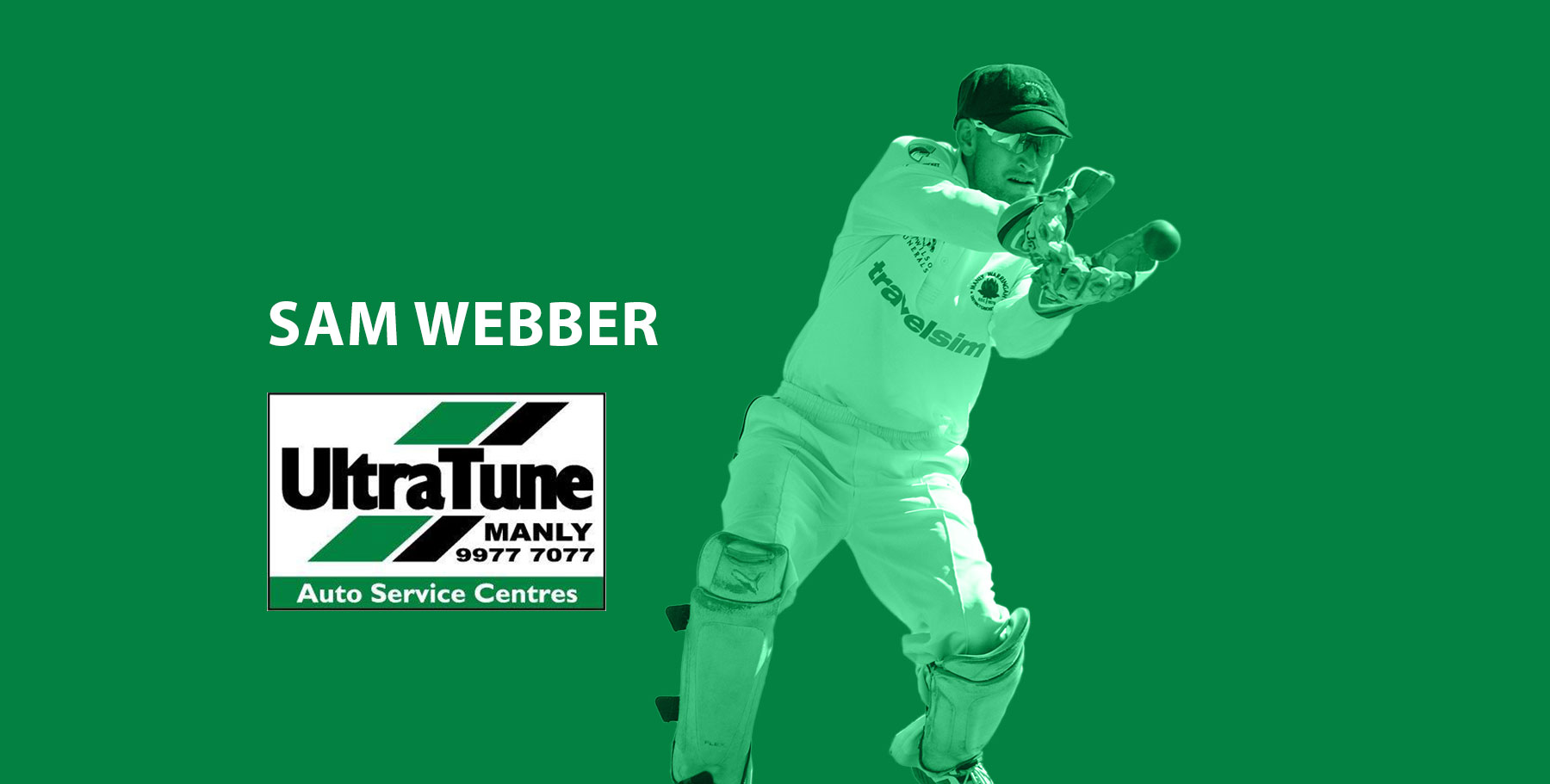 The TravelSim Waratahs are proud to have Ultra Tune Manly sponsor Sam Webber for the 2017/18 season.
Click here to view Sam Webber's player profile.
"Schwebs' has become one of the Waratahs most tireless servants, spending more time than anyone editing, filming, organising and creating just about every element of our online profile. On the field, Sam is an outstanding wicket-keeper along with a fluent top-order batsman who is in for a huge season under great mate Javed Badyari in 3rd grade.
This year, Sam is sponsored by Ultra Tune Manly, a 100% Australian owned company with over 270 Service Centres across the country.
Founded during 1979 in Victoria, Ultra Tune has consistently provided both private and fleet motorists with a full range of car services, each designed to be performed in a structured series of operating procedures ensuring faster, more efficient and performance enhancing servicing.
Ultra Tune Manly is owned and run by Kieth Tucker, a local business baron who has supported our club for many years on-top of other local community sporting organisations.
Support those that support your club, by taking your next car service down to Ultra Tune today! Don't forget the amazing Manly Mates Rates offer provided by Ultra Tune Manly of 10% discount on all services for those with a Manly Mates Rates card.
We thank Keith and the team at Ultra Tune Manly for there ongoing support of the Waratahs and look forward to a strong relationship for many years to come.