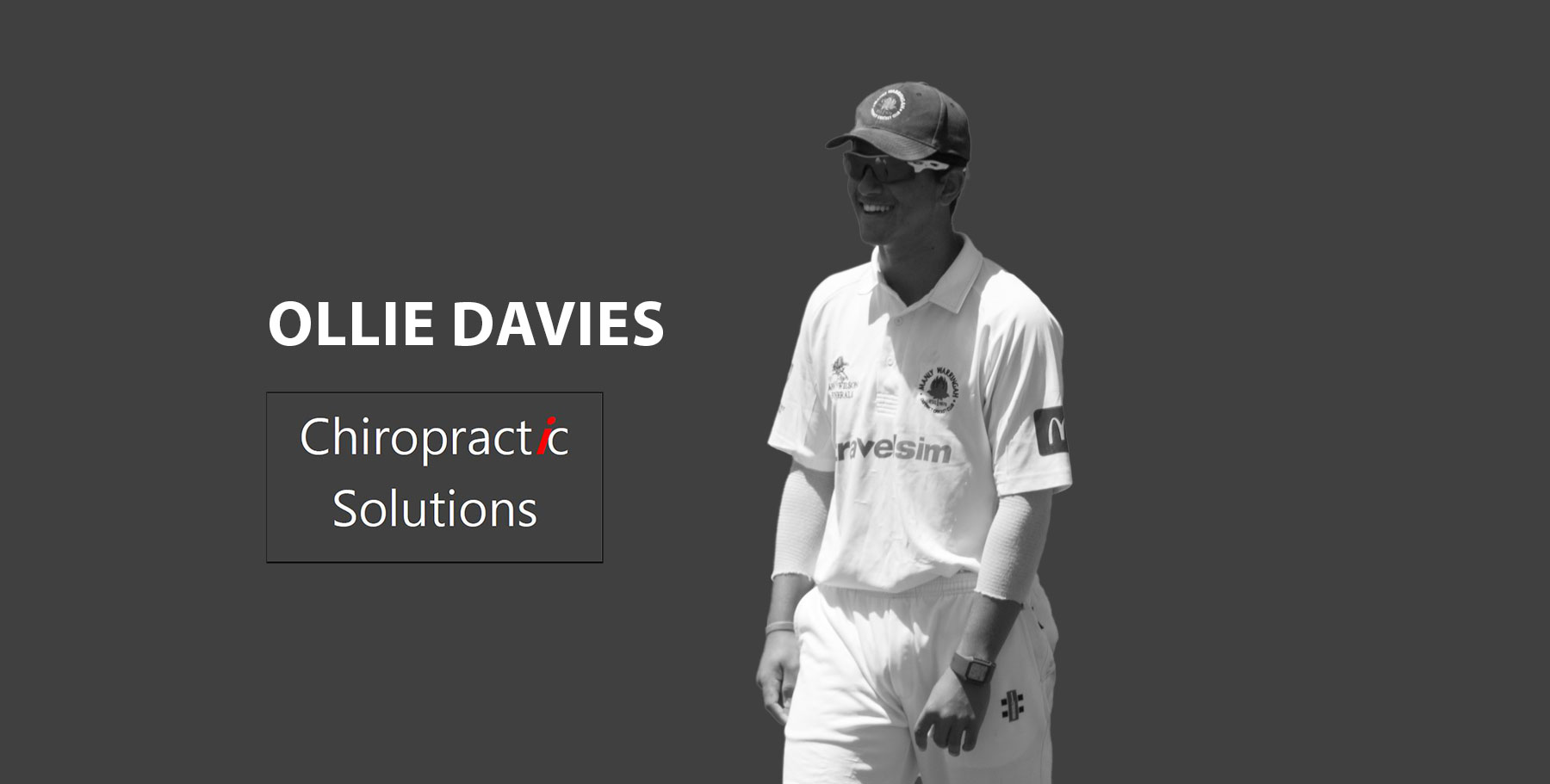 The Waratahs are proud to have Chiropractic Solutions sponsor young-gun Ollie Davies this season.
Click Here to view Ollie Davie's player profile.
Ollie Davies has had a break through season for the Waratahs, scoring buckets of runs along the way and becoming the youngest centurion in the clubs 138 year history. Ollie has continued to go from strength-to-strength over the past 12 months, whether it be clearing the fence for the Waratahs or captaining NSW and Australia in their respective U/17 sides. Also blessed with a quick off-break that T20 scouts would be proud of, there is no doubt that Ollie has the complete game to thrive at the next level in the future. We cannot wait to see Ollie continue to develop in the seasons ahead and are proud to have him as a part of the Waratahs family!
Supporting Ollie Davies this season is Simon Couch and his team at Chiropracitc Solutions. 'Couchy' has been involved with the Waratahs for almost 3 decades now, firstly through his playing days, and now through his association as our official club physiotherapist.
The team at Chiropractic Solutions provide unrivalled chiropractic services and are available to combat any of your niggling injuries. 'Couchy' and the team have been responsible for keeping just about every Waratah on the field at some point thanks to their phenomenal programs, and are local leaders in just about every facet of injury management and prevention.
Conveniently located on the main road at Manly Vale, they are the perfect community business for your next chiro or physio requirement. On top of this, they are also offering a 20% to all Manly Mates Rates card holders on your initial consultation!
Please contact the team on 9907 7139 or visit them at 3/307-317 Condamine St, Manly Vale.
We thank Simon and the entire team at Chiropractic Solution for their ongoing support of Ollie and the Waratahs, and look forward to maintaining this successful partnership in the years to come!