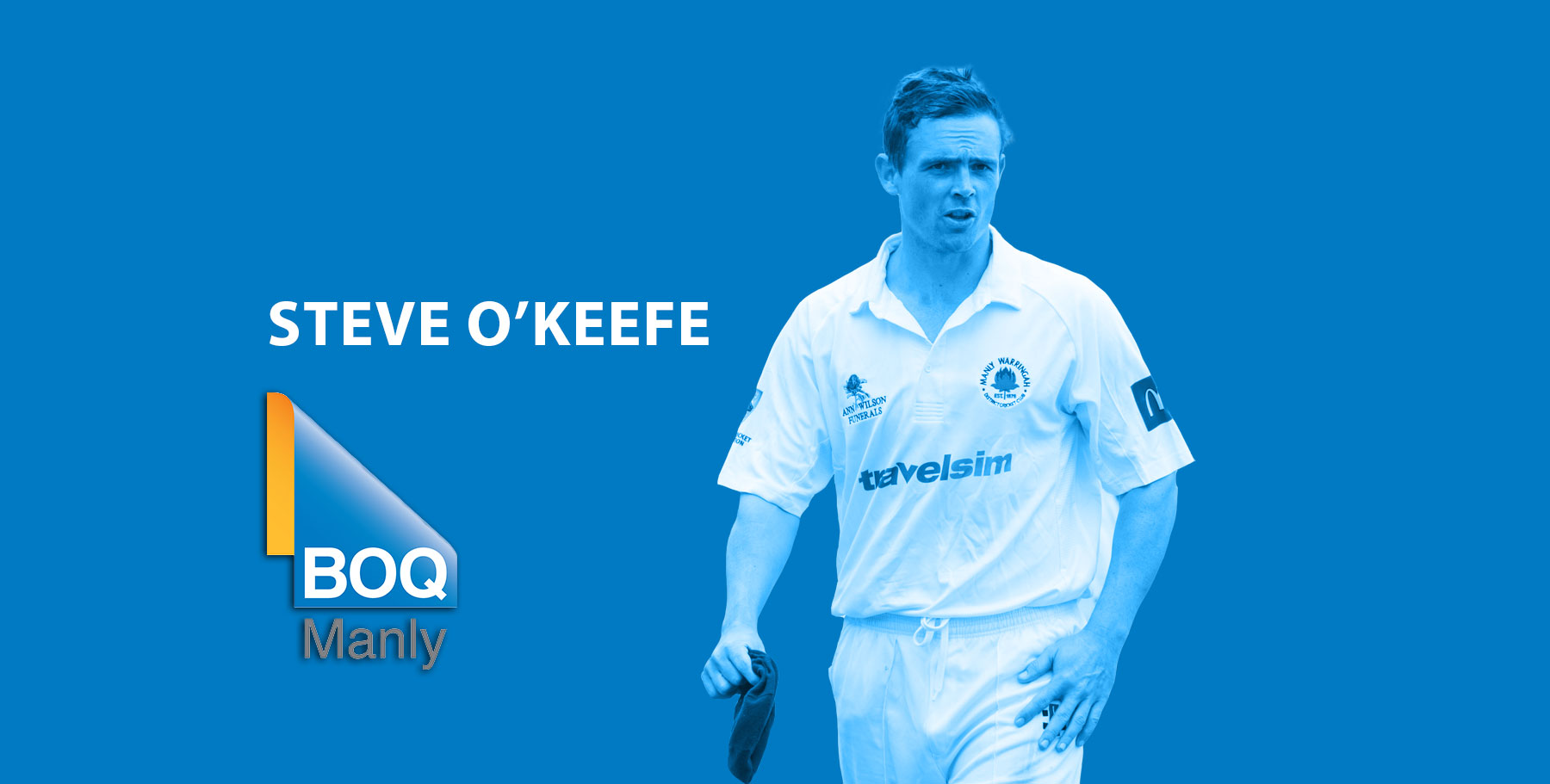 The Waratahs are proud to have Bank of Queensland Manly sponsor Steve O'Keefe in season 2017/18.
Click Here to view Steve's player profile.
SOK has endured a frustrating 2017/18 season due to a range of injuries, however he has been at his clinical best when given the chance. Featuring with both the bat and ball for the Sixers in his Big Bash appearances, while also leading the NSW Blues bowling attack in the Sheffield Shield, SOK continues to show why he is one of the nations top players across all formats. We love having SOK around the Waratahs whenever he gets a spare moment, however we cannot wait to see him continue to flourish at the highest level in the years to come!
Sponsoring Steve O'Keefe this season is Bank of Queensland Manly, your perfect mix between big bank confidence and little bank feel.
BOQ is one of Australia's leading regional banks, who are among the few still not owned by one of the big banks. At BOQ, most of there branches are run by local Owner-Managers, including BOQ Manly. This means they're running a small business and understand what it means to deliver personal service.
The team at BOQ Manly, led by Drew and Jodie Johnson, pride themselves on building long-term customer relationships that are based on mutual respect and understanding. They've created simple, easy-to-understand banking products to help support every customers' financial needs. They offer a range of these products and services to individuals, as well as businesses.
BOQ Manly take care of the finances of most of the businesses in and around Manly, and have been big supporters of the Waratahs for almost 10 years now. They also look after the finances of a number of Waratahs, including their player sponsor Steve O'Keefe who is one of their best customers!
If you are looking for a bank that takes care of you, contact Drew Johnson on Drew.Johnson@boq.com.au, or Jodie Johnson on Jodie.Johnson@boq.com.au, or you can give them a visit at Rialto Square, 11-25 Wentworth St, Manly.
If you'd rather talk over the phone, you can also contact the team on (02) 9976 3599.
We thank BOQ Manly once again for there ongoing support of Steve O'Keefe and the Waratahs, and look forward to continuing this successful partnership for many more years to come!