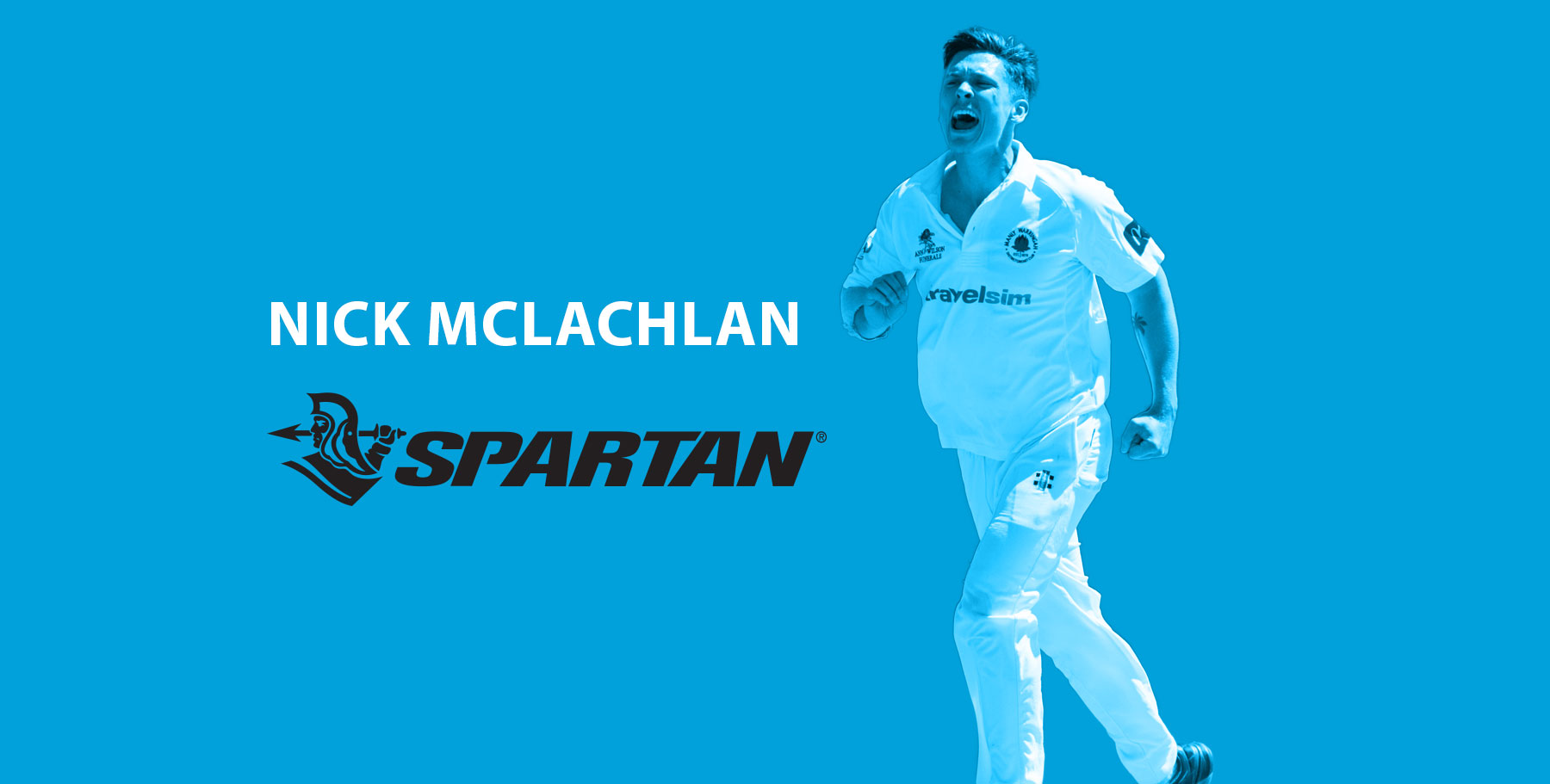 The Waratahs are proud to have Spartan Sports sponsor fast-bowler Nick McLachlan in season 2017/18.
Click Here to view Nick McLachlan's player profile.
Nick McLachlan is fast-becoming one of the clubs most experienced bowlers, having been a key figure in a 1st grade premiership a few years back and passing the coveted 300 wicket mark for the club. 'Nicko's' has consistently delivered with the ball this season between both 1st and 2nd grade, and will be integral for whichever side is lucky enough to have him included in there attack come finals time. A more than handy lower-order batsman and one of the great clubman who is always more than happy to support the Waratahs on one of his injury lay-offs, we're thrilled to have Nick back to his best approaching the pointy end of the season.
Sponsoring Nick McLachlan this season are Spartan Sports, your number solution for any of your sporting needs including cricket and football gear.
Spartan Sports Industries was established in 1964 with the aim of producing and distributing inflatable balls. The success of this venture led to the production of a larger range of sporting products to meet the demands of the rapidly expanding global sporting goods market.
In 2000 Spartan Sporting Goods was formed in Australia and has established itself as one of the leading suppliers to the retail and sporting sectors.
There focus is to develop sporting goods that contribute to the success of individual and corporate objectives. Whether an organisation requires promotional giveaways, corporate gifts and novelty items, or a sports club needs balls and equipment for their coaches and teams or an individual wants some fitness equipment or back yard games; Spartan is the number one name in the game.
To find your perfect sporting gear solution, pop in to there office at 692 Military Road, Mosman or give them a call on 1300 785 605.
We are so proud to have such a strong partnership with a market-leader like Spartan Sports and once again thank them for their support of both Nick and Waratahs this season!