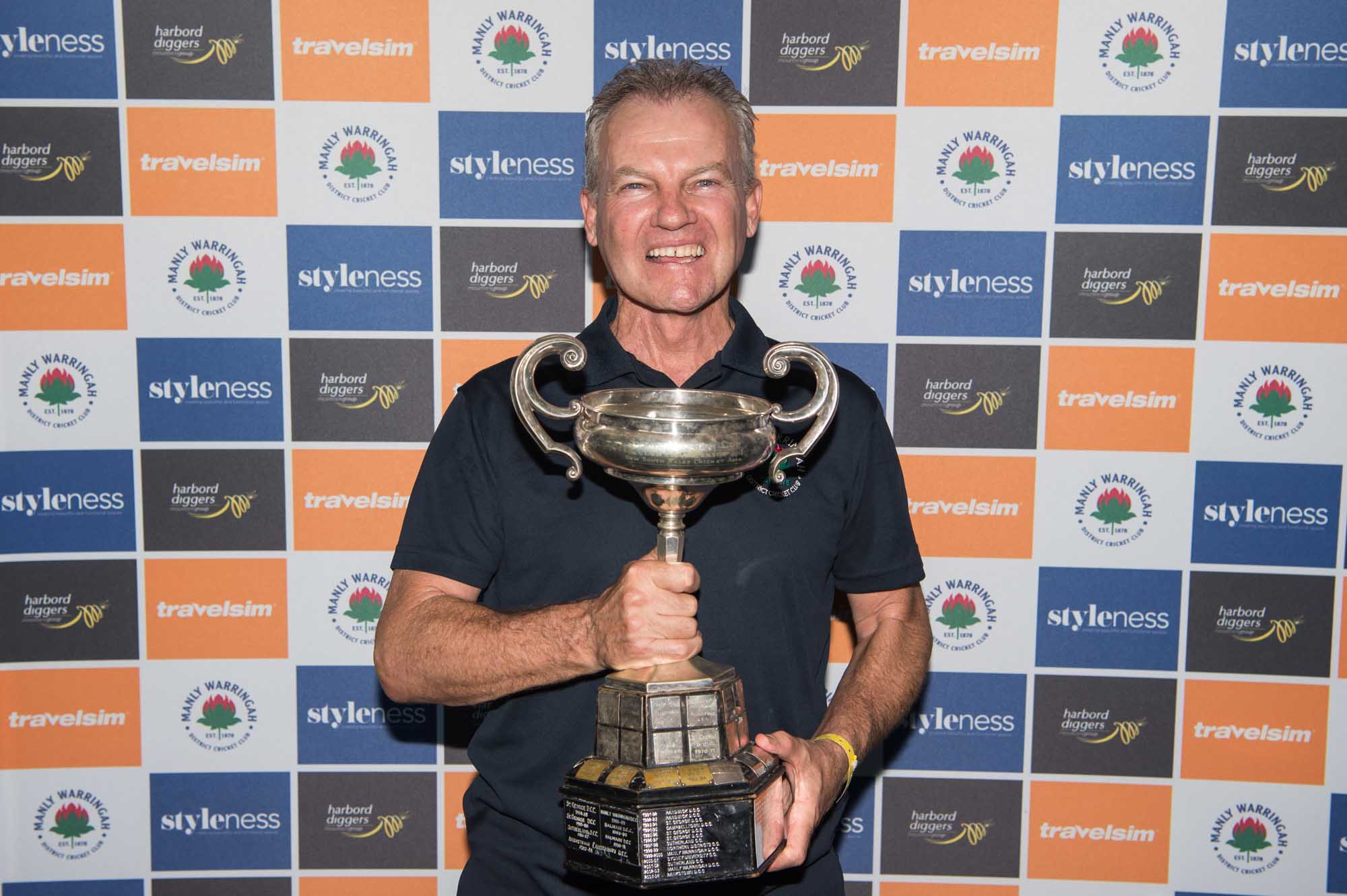 An unchanged Manly Warringah Waratahs Board have been unanimously voted in for 2019/20 at the most recent Annual General Meeting
It is a great indicator of where the club is heading and the stability at boardroom level provides our players with the platform they need to achieve special things this season.
President Andrew Fraser, elected for his 16 year as Club President, is elated to have the same team on-board running the club again.
"We are fortunate to have a very talented and dedicated group of people managing our club at the moment, which sure makes my job a lot easier," said Fraser.
"Most people don't see the amount of hours and hard work that goes on behind the scenes, not just in cricket season, but all year round. It's become a semi-professional sporting organisation nowadays, which is why we need such a dynamic team to help us stay near the top of Sydney Premier Cricket."
Joining Fraser on the executive team once again is our tireless Honorary Secretary Steve Beatty, Honorary Deputy President David Gainsford, who is without doubt Fraser's right hand man. 'Gainsy' also takes on the new role of Director of Cricket for the 2019/20 season.
Joel Mason who continues to do an incredible job on the commercial side of the club, while Scott McLachlan enters his seventh year as our esteemed Honorary Treasurer. Scott is ably assisted by Adam Gummer as Assistant Treasurer, while also taking on the club's Event Manager position.
On the general board we have Chris O'Sullivan looking after our clothing and gear and liaising with our friends at SS to continue to improve on our high quality.
Duncan Kerr joined the board half way through last season taking on the important role of Player Welfare Manager, while our Manly for Manly community program is again being managed by Phill Edwards, father of Mickey and Jack.
Ross Denny is the driving force behind our Women's program and was aptly rewarded with the Keith Marks Clubman of the Year award at our presentation night.
Roy Vumbaca is another great asset for our team. He takes on Assistant Club Coach role this year alongside Head Coach Phil Marks. Roy will continue to work closely with David Gainsford on our Green Shield and junior programs.
Last but not least is Mick Trevaskis, CEO of Device Technologies, providing the finishing touches with his business and leadership acumen while helping our teams and individuals become the best they can be.
"Due to the calibre of individuals on our team, we're able to allow them to do their respective roles in an autonomous fashion. This is one of the great aspects of our board. They also appreciate the importance of collaboration so as to make the club a better place. I think this is why we all enjoy working together," said Fraser.
"It is important for us to maintain a good, open relationship with the playing group, which is one of the reasons we invite our Club Captains to regularly attending our board meetings across the year."
"There's some terrific young leaders within the club, whom we hope to see on the board in the future." 
Good luck to all for the 2019/20 season, the leaders of our club off the field are right behind you.