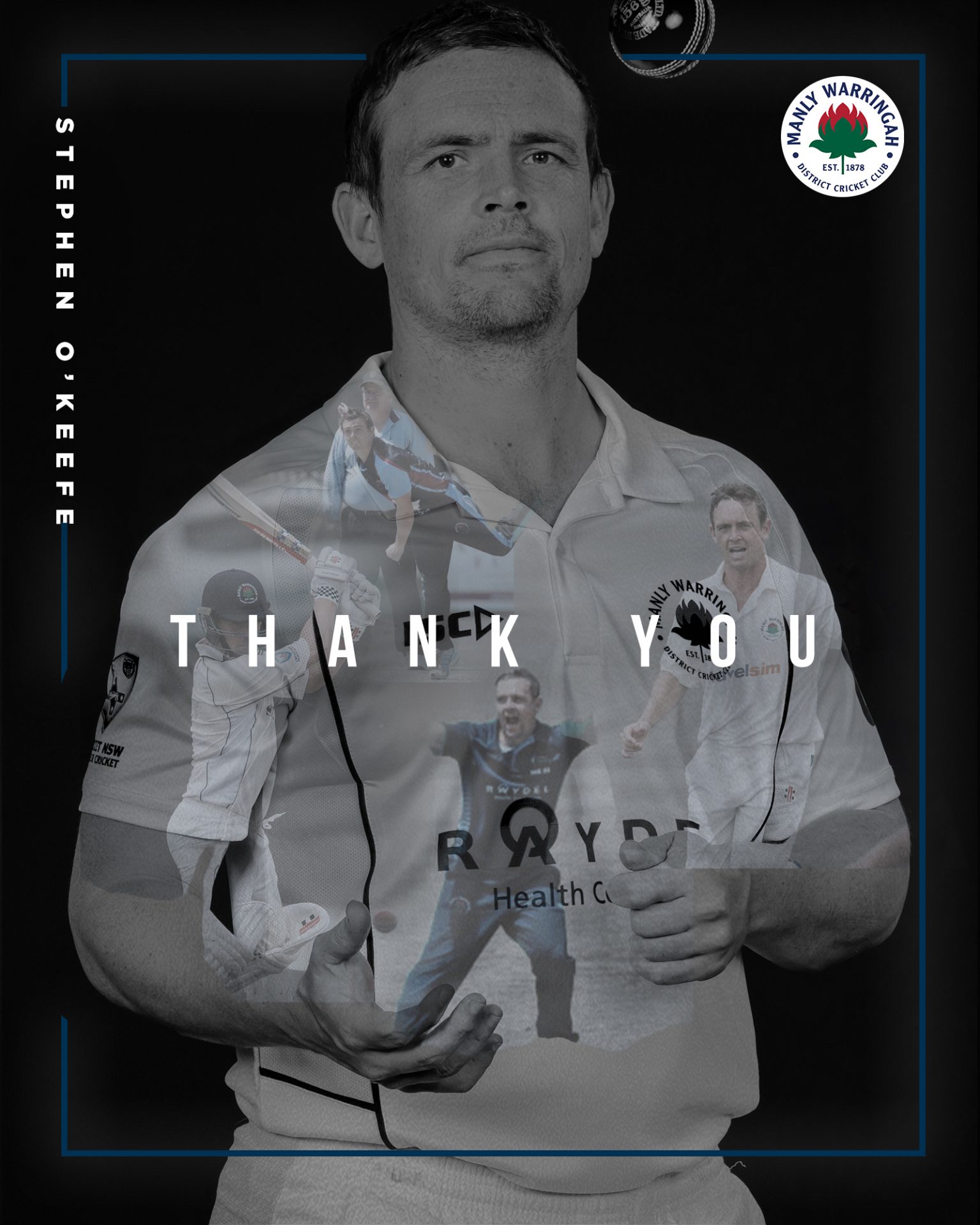 Stephen O'Keefe has informed the club that he will return to his junior club Hawkesbury for the upcoming 2023/24 season.
The man known as 'SOK' has been an extremely valuable member of our club since his arrival in 2009/10. His influence on our senior playing group has been immense, especially over the last few seasons.
He has helped game day warm up of our lower grade teams at Grahams Reserve when injured, contributed to training and coaching, and always been a willing helper.
He will be sorely missed.
However, as a cricket loving club, we applaud the move.
There's no denying that the Hawks have had their on and off field challenges over the last few years. Their entire playing grounds and facilities being metres under water, not once but twice, was upsetting to see.
Now SOK wants to return to his junior club and help.
While we don't know all the details, what we can tell you is that SOK has always put himself last. In-fact he has taken no money over the years from us, preferring to give anything on offer to others.
So we are confident that this move is one of love. In what will probably be his last year of playing some cricket, a local junior done good returns to his roots. There's nothing but respect there.
Across 88 matches, SOK took 155 wickets for the Waratahs at an average of 17.35. He took a career best of 9/54 against Campbelltown in 2016/17.
He hit 1,332 runs at 28.95 with a top score of 158 in 2009/10. He hit 2 centures and 6 half centuries.
Best of luck SOK in what will likely be your final year, and we look forward to seeing him at Manly Oval soon.