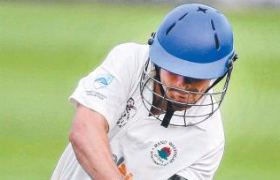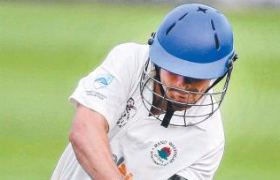 THE six weeks I spent as assistant coach with Sydney Thunder has convinced me more than ever that we are on the right track at Manly.
Thunder's head coach Paddy Upton is a big believer in allowing players to have input in how each game should be approached and what tactics should be employed.
He also encourages them to express themselves with bat or ball, and to play without fear.
It's the same positive message we tell our players at Manly – back yourself and play attacking, but intelligent, cricket.
I think we have managed to achieve that over the past few seasons while winning titles.
Upton opened my eyes to how you deal with individuals within a club, especially at an organisation where Test cricket legends were sitting in the dugout alongside unknown teenagers.
And what about the cricket itself?
You would have copped a clip over the ear for attempting a reverse sweep or ramp shot 10 years ago but now I see kids going for it in the nets after watching their heroes in action in the BBL.
T20 cricket has improved the skill level of players across the board and the game is richer for it.
FITTING TRIBUTE
OUR first-grade side wore black armbands against North Sydney last Saturday to mark the passing of former grade cricketer Bruce Ritchie.
He played for the old Central Cumberland club (now Parramatta) with Richie Benaud and was best man at Richie's first wedding in 1953.
Bruce's grandson, Jack, opens the batting for Manly and won the Benaud Medal as player-of-the-match in our grand final victory last season versus Bankstown.
Jack delivered a touching eulogy at his grandfather's funeral during the week, before returning to open the batting on day two against the Bears.
He was determined to pay homage to Bruce's memory and did so in style, compiling an emotional 109 not out to help us to a convincing outright win.
It was a truly special dig and here's hoping he can reproduce that form this weekend with his teammates versus Randwick-Petersham.
GREEN SHIELD BLUES
WE WERE all disappointed when Manly's Green Shield run came to an end a game before we had planned in the semi-finals.
But it was pleasing to see our young blokes didn't spend the days after kicking stones.
Most were back in action two days later and none stood taller than Ned Hole.
While he didn't score as many runs as he would have liked in Green Shield, he came to the fore in our fifth grade win over Norths, scoring a classy 65 not out as we chased down 215 from 70 overs.
{loadposition cricket}