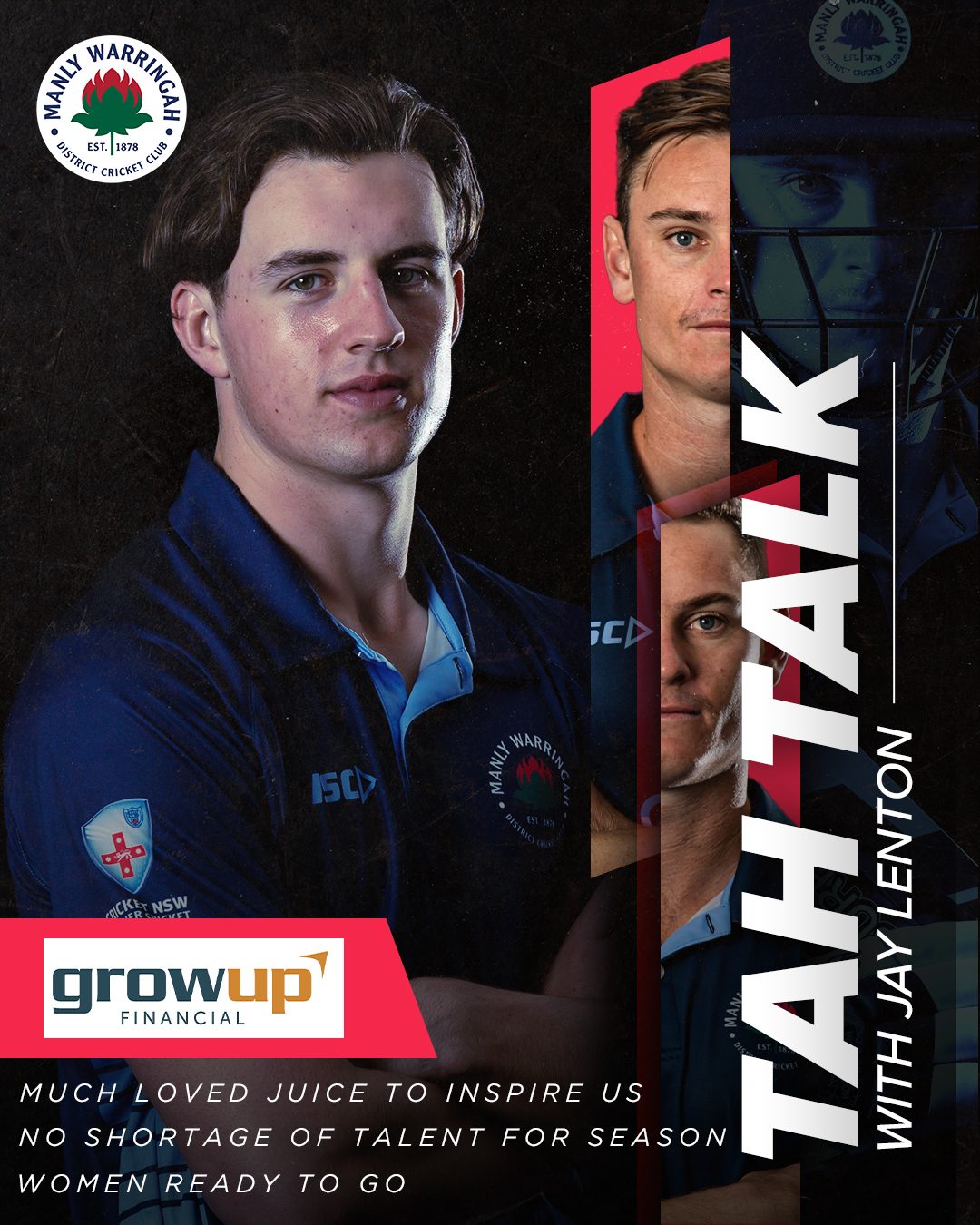 Welcome to Tah Talk as we lead into the Men's Round 1 clash with Gordon. Tah Talk is presented by our great friends at GrowUp Financial – www.growup.com.au
MUCH-LOVED JUICE TO INSPIRE US ALL SEASON
Season launches are always special events at Manly, but I doubt we will see a more emotional or moving opening to a new year than what we saw this week at the Harbord Diggers.
It was my privilege and honour to be able to announce the home dressing room at Manly Oval will be named the "Michael 'Juice' Shepheard change rooms" for each summer from here on.
In addition, the club's best senior player will now be awarded the Michael Shepheard player-of-the-year trophy and our first grade shirts will feature MS 51 under the emblem, representing Juicey's initials and life membership number.
It is just some of the ways the club is ensuring Michael will never be forgotten following his untimely and sad passing earlier this year.
It was great to have Michael's parents Pat and John, along with his siblings Ryan and Fiona, at the launch to announce these new initiatives.
There are naturally still plenty of tears for our old mate and we would love nothing more than to have him leading us out this Saturday.
I can tell you, every player who emerges from that dressing-room and looks up at the new name will have an extra spring in their step when they walk out onto the Village Green.
And to be the first recipient of the Michael Shepheard player-of-the-year, well, isn't that something to aspire to.
NO SHORTAGE OF TALENT FOR NEW CAMPAIGN          
Looking around the room at the season launch, I was blown away by the depth of talent at our disposal.
Even with 20 players unavailable for the first round against Gordon, all five men's teams look incredibly strong and there is plenty of competition for spots.
The last couple of seasons we're started to build a very strong group of first and second graders which obviously follows on through the threes, fours and fives.
And you can probably see the success that we've had over the last couple of years due to that, with four of our five side making last year's finals and fours winning the whole show (as Dr Rochford may have mentioned once or twice!).
As for first grade, I think the best thing we've done is not go out and bring a whole heap of new faces in.
There has been minimal change or disruption, with Joel Foster a welcome inclusion after taking a year off and teenage quick Josh Seward forcing himself into the XI on the back of a strong off-season.
We will have up to half a dozen players involved in various rep teams at different stages of the season, which is fantastic but presents challenges.
But the thing we've prided ourselves on over the last couple of years is building that core group of 15/16 players that, if we are hit by rep absences, we can cover with very strong first grade-quality players.
It all starts with a one-dayer against Gordon, with firsts, thirds and fifths at homes and seconds and fourths away.
Let's go Tahs!
WOMEN READY TO GO
It was great to hear many of our female cricketers took the opportunity to spend the off-season playing in England.
As our women's skipper, Mikaela Turik, told us at the season launch, this is a wonderful way to develop as cricketers while experiencing life in a different country.
It also helps cement bonds between UK clubs and Manly and already we are seeing the benefits of that, with some quality players set to join our women's ranks for the upcoming season.
Our three grades will continue their pre-season preparation with trials this weekend before the season gets underway after the October long weekend.
The women's program continues to grow from strength to strength and is credit to all those involved.
Best of luck to everyone this weekend
Jay Lenton – Manly Warringah Waratahs 1st Grade Captain