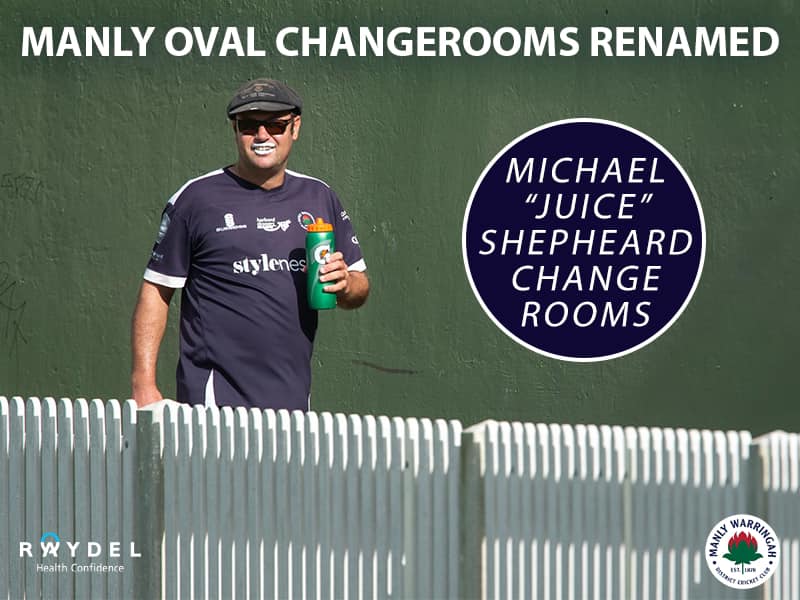 The memory of Michael "Juice" Shepheard will forever live on at Manly Oval, with the home change rooms being permanently changed to the "Michael 'Juice' Shepheard Change Rooms" for the summer months.
"Juice" spent many a summer inside the change rooms at Manly Oval,  and it is a fitting tribute to the memory of the much loved first grade manager, and 51st Life Member of the Club.
It was also annoucned that the Senior Player of the Year Award, will be named after Michael, and become the "Michael Shepheard Senior Player of the Year."
All senior players will be striving to win the award in honour of Juice, and carve their name into what is a extremley special award.
We were honoured to have Michael's family at the clubs Season Launch on Monday night, when the annoucments were made, who were also there to hand out the clubs 1st Grade playing caps and shirts for the 2022/23 season.
The 1st Grade playing shirts for this season will be different, and have "MS51" below the Waratah logo all season, as Juice will always be present with the boys.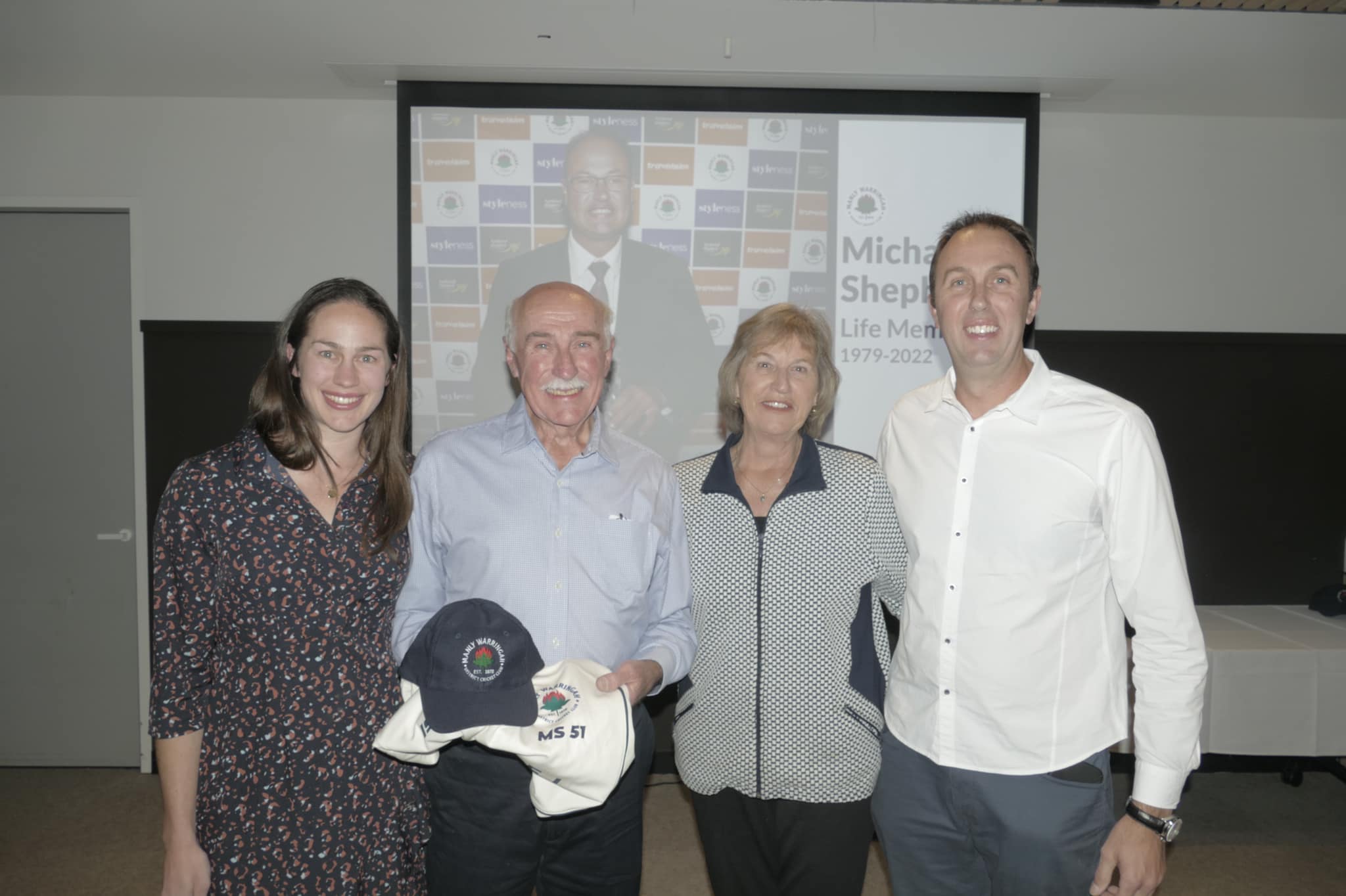 In a special moment, Michael's family was also presented with one 1st Grade Playing Shirt and Cap, representing Juice's gear for 2022/23.
Juice will always be in the memory of all at Manly Cricket. It will be an emotional start to the season this Saturday, with all teams to wear black arm bands and observe a minute silence in honour Michael.