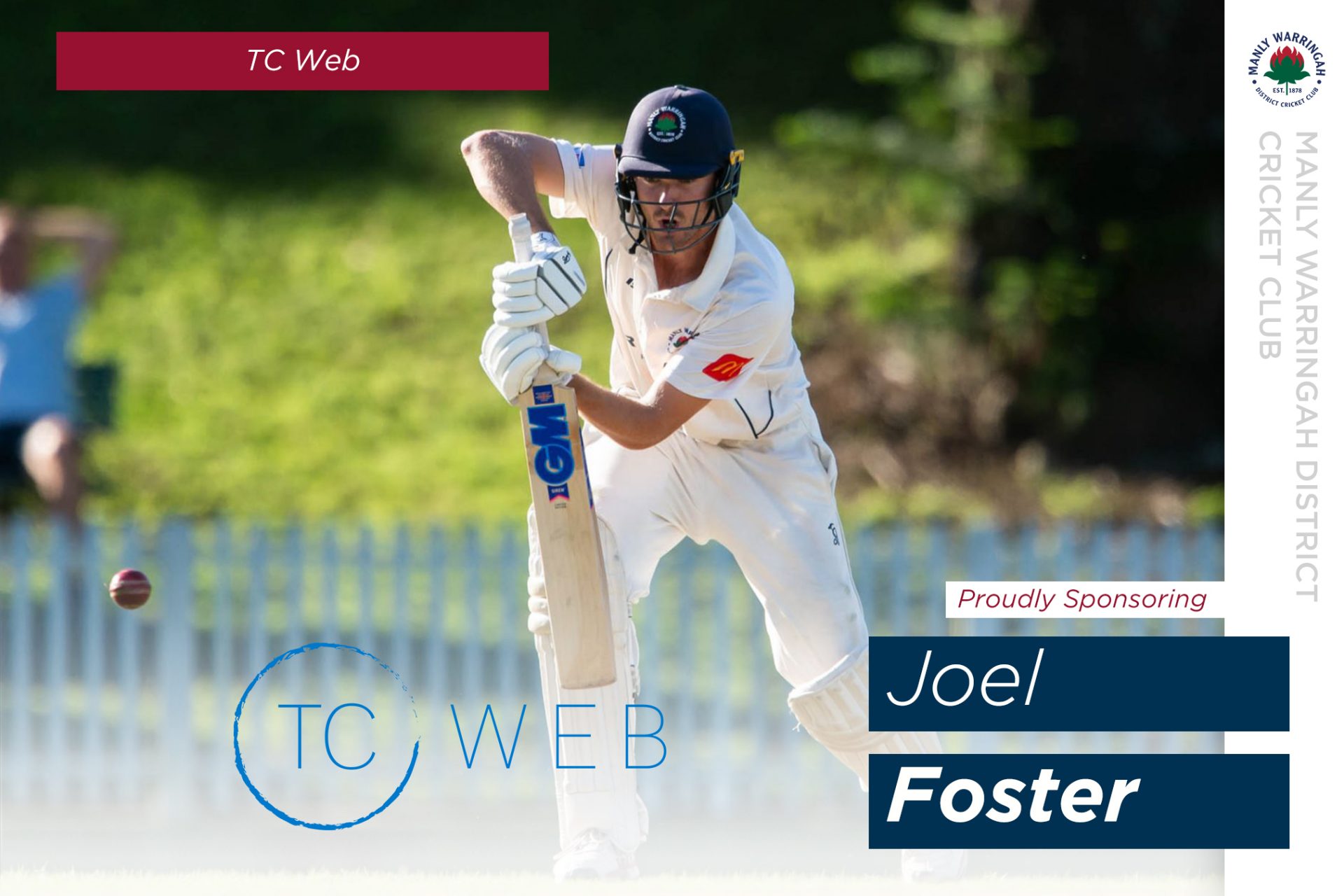 Website and digital Marketing firm TC Web are again supporting the Waratahs through their sponsorship of 1st Grade all-rounder Joel Foster.
Joel has become an integral part of the club over the last few seasons and is growing into being a top quality 1st Grade batsman. He has matured into a real leader of the Men's playing Group during that time and it's a pleasure to see him grow and thrive.
So it's a pleasure that he has been supported by TC Web in 2023/24
TC Web provide the club with expertise and skills around website management and online marketing.
Owned and operated by Tom Carden, brother of former 1st Grade fast bowler Jake Carden, TC Web was established in 2015 with the sole purpose of providing intelligent digital marketing solutions to businesses looking to generate more online sales.
Tom has a large amount of experience in the industry and has worked side by side with customers such as Lipman, OPAN, Maser and Novak Properties. His attention to detail and top quality customer service are unrivalled in the on-line world and is the perfect central point for all your online solutions.
The Waratah's pride themselves in having top quality media strategy and we are very excited to have TC Web with us on our journey.
Visit them at tcink.com.au or contact them at enquiries@tcink.com.au or 0423 065 188.