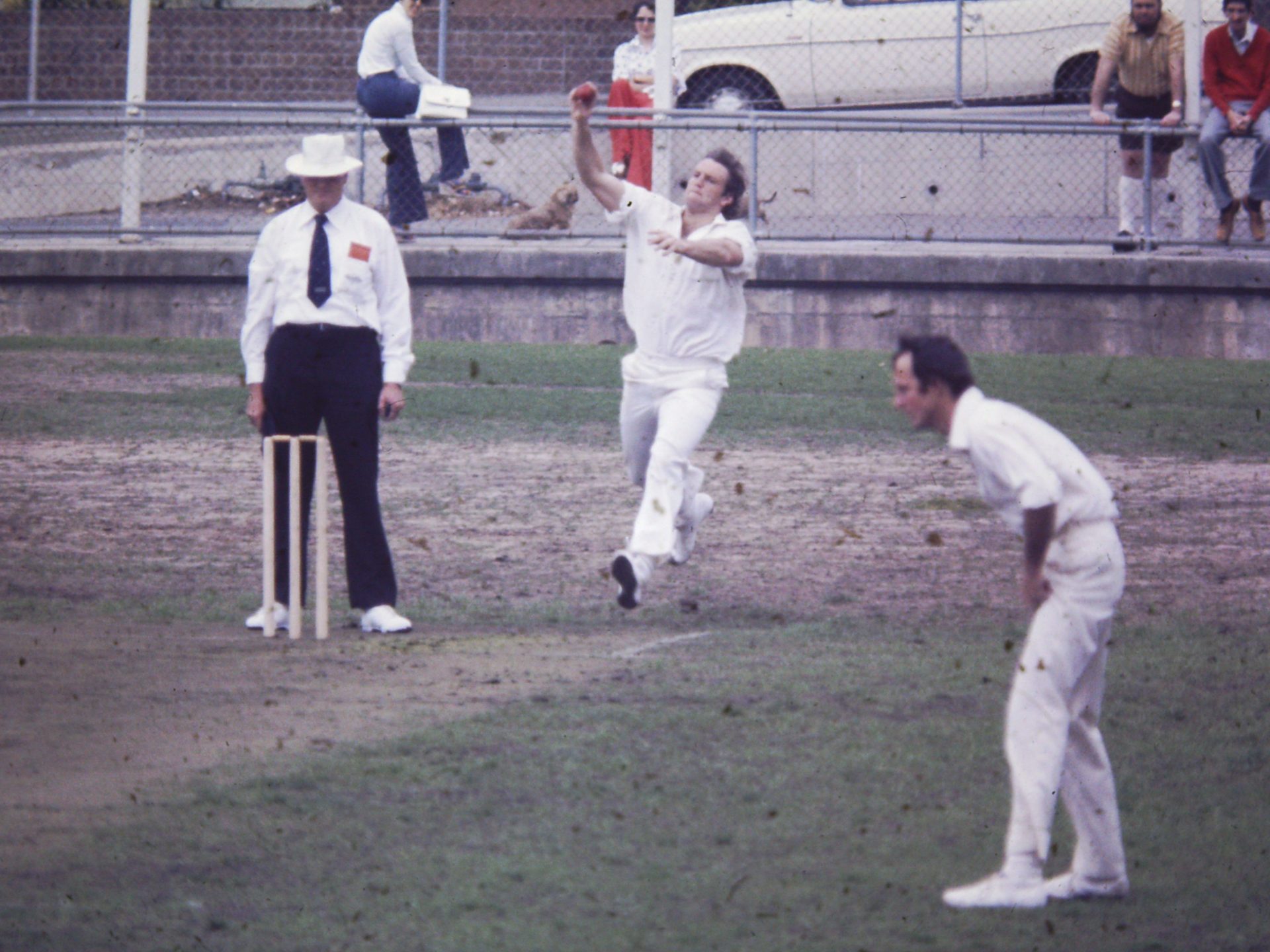 The Manly Warringah Waratahs are terribly sad to report the passing of David Packer (MWDCC Player No. 842). DP, Packs, Optic as he was affectionally known lost his battle with prostate cancer recently, passing away on the eve of the recent Sutherland grade game.
DP was a Manly junior and played in the Premiership winning Moore Shield team of 1970, a team that was presented with their caps by Mike Pawley, the Godfather of Manly Cricket.  Following this success DP, a big hearted fast bowler, excelled in Green Shield making the Combined Green Shield Metropolitan side in 1971/72 before moving into Grade.
Working his way up the grades Dave came under the guidance of former Test batsman Jim Burke and Burkey encouraged  DP to terrorise batsmen with short pitched bowling being the main plan. DP made his first grade debut in 1974/75 and it was amazing for him to play his first game with his Uncle, Mal Elliot (Rolly), as wicket keeper.
DP was a successful First Grade fast bowler and when fit was in the top bowlers of Sydney First Grade cricket. Many recall him bowling the great former Test Batsman Bob Simpson  in a fiery spell at Manly Oval.
Moving forward DP also played First grade for Mosman and St. George before injuries took their toll forcing his retirement.
In later years DP took up lawn bowls and was often seen around the bowling greens and bars of the Manly and Harbord Bowling Clubs. His huge smile, hugs and friendly nature will be missed and always be treasured.
DP was always supported by his Father John and Mother Heather, both deceased. He is survived by his beautiful sister Jackie, uncle Mal Elliot and Mal's wife, Jill.
Vale David Packer – 1956 – 2023