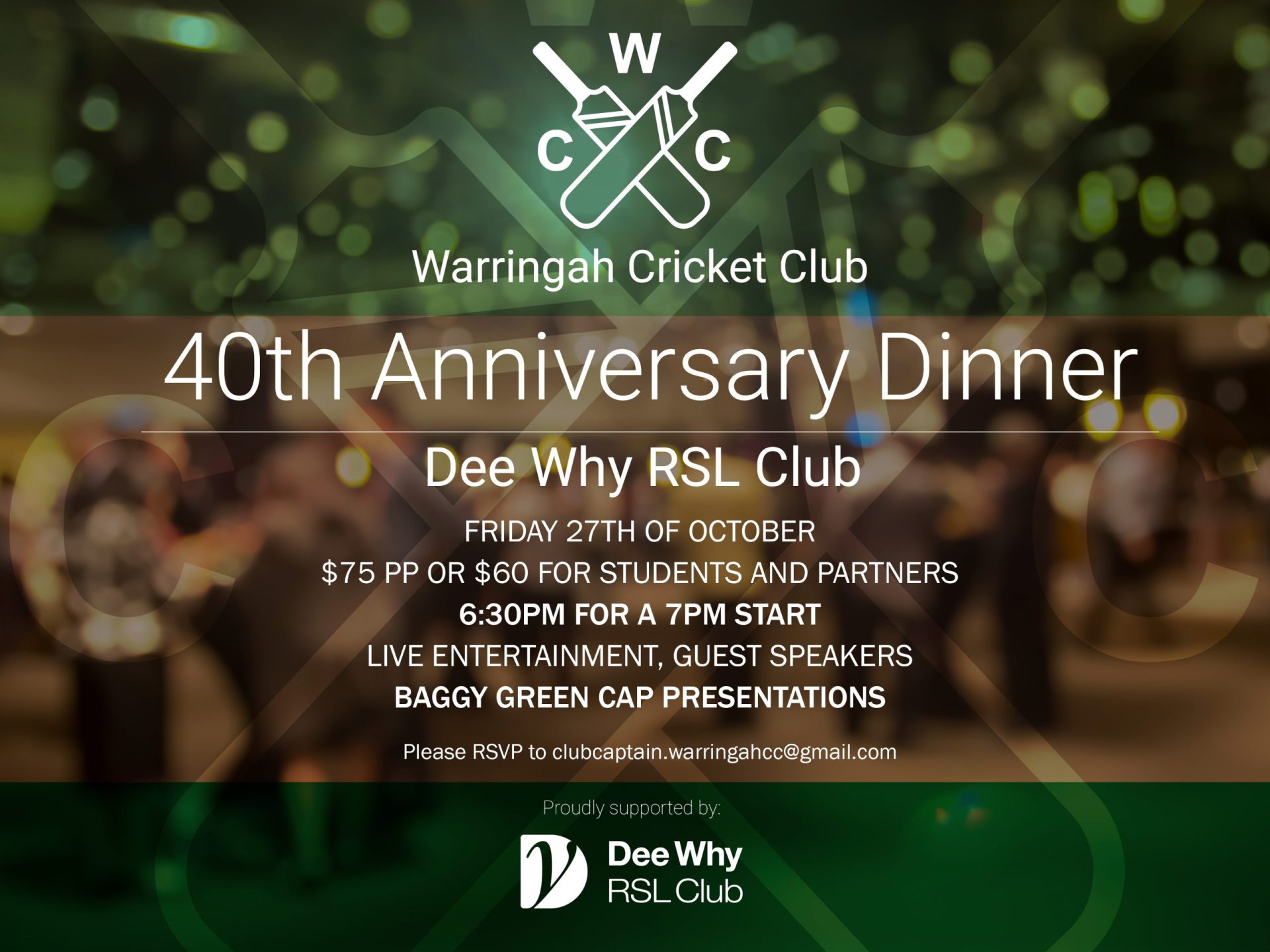 Our close partners at Warringah Cricket Club are celebrating a historic 40th anniversary in October, and are inviting all members of the local cricket community to help them celebrate.
After Ryde-Balmain C.C ceased to exist in 1976, club founders Frank Gray and Bruce Loudon launched the Men In Green with almost their passion alone, creating in the process one of the strongest clubs in the Sydney Shires Competition.
Over the years, and in particularly recently with the success of the Pathway Program, the TravelSim Waratahs and the Men In Green have developed a special relationship that has reaped rewards for both clubs in the form of numerous premierships.
Some of the Waratahs to have graduated through Warringah Cricket Club over the years include club leading run-scorer and 1st grade premiership winning captain Tim Cruickshank and current NSW fast-bowler Mickey Edwards.
We hope that everyone in the cricket community supports this fantastic event, and pays tribute to the ongoing success of the Warringah Cricket Club!
Please read above for details on how to book your ticket now.