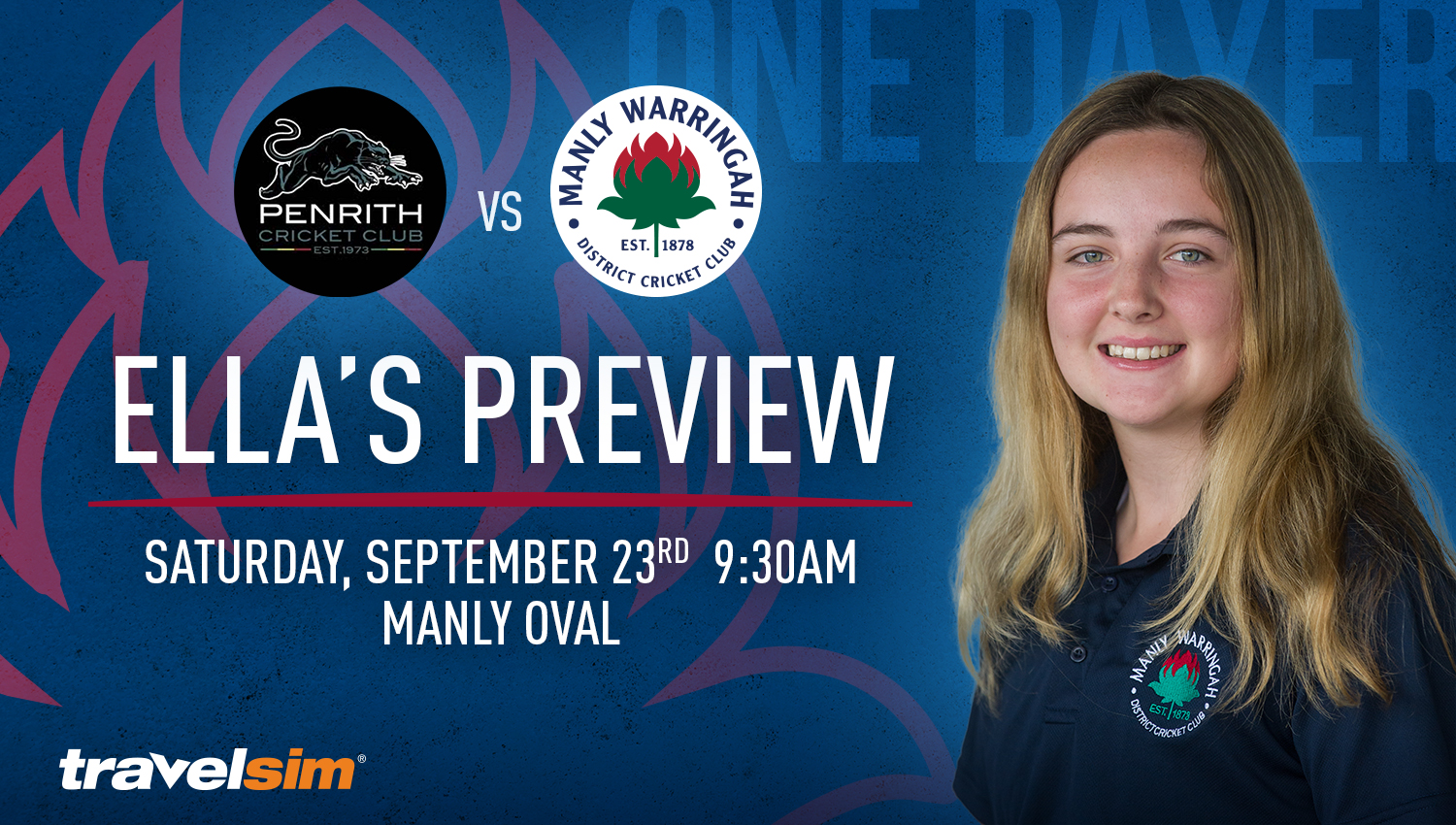 In the season opener, the TravelSim Waratahs will be taking on Penrith Cricket Club in a one dayer. After a fairly successful season for Penrith in 2016/17, coming in at one above Manly on the club championship ladder, the Tahs have a tough task ahead of them across all grades. On top of this, Penrith gain the home ground advantage with the game being played at Howell Oval.
These two teams met only once last season in round four, with Manly bowling Penrith all out for 166, chasing down that total in 52 overs to secure a win. However, they are not a team to take lightly, with Penrith going one better than Manly by making the qualifying finals last season, only to be eliminated by default due to unfortunate weather. The teams will match up with a host of Big Bash League stars, with the likes of Sydney Sixers' Stephen O'Keefe and Sydney Thunder's Jay Lenton for Manly, and Brisbane Heat's Josh Lalor lining up as Penrith's captain.
Adam Crosthwaite played an influential role in the round four game of last season, backing up Manly's solid fielding session by scoring a total of 103* with the bat. Coming in at three this season again, having a reliable player like Adam Crosthwaite is vital to securing a win, particularly in this weekend's 50 over match.
James Crosthwaite and Jay Lenton may be be on opposite sides of town when it comes to Big Bash League clashes, though at Manly the two combine to make a strong opening for the Tahs with the bat. When Manly met Penrith last season, Lenton managed to take three catches behind the stumps, whilst James Crosthwaite will be seeking revenge after getting dismissed much earlier than he would've liked. Last season the pair were also able to record an impressive partnership of 178 runs, and a similar effort this weekend will see Manly off to a flying start.
Stephen O'Keefe has also been named in the season opener for the Tahs, coming in at five, and will be invaluable with the ball and with the bat. Last season he was able to record the most wickets taken in one innings in First Grade cricket since 2013, with nine wickets to his name. Whilst he was only able to play three games for Manly last year, having O'Keefe in the team is a significantly valuable addition before Big Bash and other representative duties takes him away.
Last year's end results were similar in third and fifth grade seeing Manly miss out and Penrith make the finals, being particularly close thirds, with Penrith sliding into the finals in 6th position whilst Manly just missed out coming in at 7th spot.
Though it was the opposite in second and fourth grade between the two clubs, with Manly making the finals whilst Penrith missed out, and having the home ground advantage for both teams will further boost the Tahs' confidence.
Strong opposition and away games in three out of five grades provide hurdles for Manly to overcome this weekend. However, with a strong squad this year, positive signs are showing for Manly, and wins across all grades will assist in kick starting the successful campaign for the 2017/18 season.