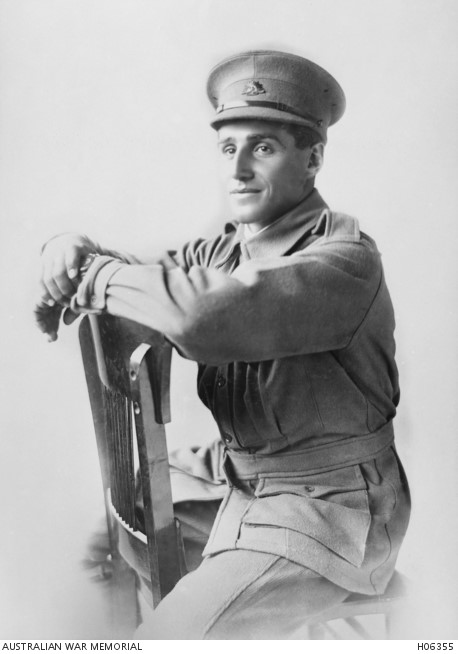 Tomorrow Australia is commemorating ANZAC Day, the Anniversery of Australia's landing in Gallipoli. However the day is used to honour all those that have serverd in conflicts across the world and across our history.
WW1 is seen by many Australian's as the real birth of our nation, when so many men gave up their lives to help protect others. As such, we are honouring the Anzacs and those who volunteered to participate in the First World War. We honour our members who served and we look back to our Club's recorded history to understand how our Club was affected.
75 men from our club, called Middle Harbour District Cricket Club during the war years, enlisted for military service across Work War 1. They were:
Reported Enlisted In 1915: Brigadier- General Sir G.D'L Ryrie [Patron], Dr Thomas [President], A.D. Mitchell, J. Mitchell, H.P. Woolcott, V. McMahon, W.K. Harris, Eric Bull, A. Cooper, N. Plomley, P.F.V. Turner, A. Ogilvy, H.A. Jones, W. Higgins, K. Warton, G. Scales, G. Cobley, A. McCubbin, D. McCubbin, W. Hind, R. Bull, P. Baker
Reported Enlisted In 1916: G. Lowe, C. Neville, Eric Mitchell, S. Bros, W. Bunting, J. Randell, G. Hole, G. Badmington, G. Duffin, H. Williams, Guy Lord, Walter Smith, J.P. Hill, A.H. Holden, S.H. Slater, C.J. Stamm, S. Herbert, D. Fitzgerald, K. Little, W.F. Driver, Percy Lowe, S. Elrington, G. Prior, L. Hilder, W. Baker, Clem Kirke, Cecil Calvert, Riley Ridge, Norman Roberts, H. Neilly, C. Classon, C. Jones, N.J. McKenzie, A. Friend, O. Clutton
Reported Enlisted In 1917: R. Thom, R. Pope, E. Wilkinson, A.M. Lowe, Arthur Lord, T. Stoney, T. Davis, G. Ryan, C. Mitchell, M. Faunce, A. Bull.
Reported Enlisted in 1918: E. Glasson, O. Crossman, B. Kortlang, F. Lascelles, E. Wood, A. Plant, Dr W. Broad
Our official Annual Reports from 1914-1918 reported the death of 4 club members, however further investigation has uncovered another 3 members that were confirmed as being killed in action or as a result of their war efforts. These were:
Richard Badmington – Died 14.10.1918, POW, pneumonia
Rupert Bull – Killed in action 13.10. 1917, France.
George Duffin – Killed in action, Gallipoli, 22.08.1915
Cecil Elrington – Killed in action, France, 05.05.1917
Alan Mitchell – Wounded at Gallipoli. Died of wounds, 05.05.1915
Norman Roberts – Killed in action, Gallipoli, 25.04.1915
Gerald Ryan – Killed in action, France, 15.04.1918
In our Annual Report, July 1915, the Honorary Secretary wrote : " The great war which has made calls on athletes particularly, has been answered by no fewer than 22 members of your Club." " The Committee unanimously decided that the rights of membership will be preserved for all members answering their country's call during their absence." In July 1916 it was reported that 35 more members "are now on active service" making a total of fifty-seven. Of this number your Committee regret to announce that, in addition to the late A.D. Mitchell, N. Roberts was killed in action and several others wounded. Most of the latter have now recovered and are again on duty at the front."
By July 1917, sixty eight members had enrolled and it was reported that: " Since the last Report your Committee regret to announce that Cecil Elrington died from wounds; and many others have been wounded, some seriously, including J. Randell. From reports most of the wounded have now recovered, and are again on duty at the Front. One of your members in the person of Lieutenant J.P. Hill (who still holds the record of being the only player to score a century in each innings in Third Grade Cricket) has won the Military Cross, and we tender him our heartiest congratulations on being the first member in your Club to attain this distinction. We also congratulate our Patron, Brigadier-General Sir G.D'L Ryrie who is still at the Front, on his re-election, unopposed, to the House of Representatives. Our congratulations to A. Ogilvy ( Mick) upon obtaining the D.C.M.
The Club reported in July 1918 : " During last season no Competition Cricket was played, as the policy of the New South Wales Cricket Association was to do nothing which might hinder recruiting; the only cricket arranged by it , though divided into different grades, was that of a friendly nature, in which no premiership was involved. Your Club was only able to place two teams in the field because of the large number of its players being on active service and the difficulty in obtaining new members in the district through the same noble cause. The policy adopted by your Committee last season in confining the selection of its teams so far as possible to junior players under military age and married men was strictly adhered to throughout the season."
Another seven players enlisted, totalling 75 on active service. Sadly we lost another member: " The Committee regrets to announce that R. Bull has been killed on active service, and it extends on your behalf its sincerest sympathy to his relatives. We tender our heartiest congratulations to Captain N. Plomley, who has won the Military Cross with a bar to it, and to Captain S.H. Slater, who has won the D.S.O. Your Committee also have very great pleasure in welcoming back Captain J.P.Hill, M.C., and Private J. Randell (Jimmy), and sincerely trust that they will soon be restored to the best of health, and strength again.
The 1919 Annual Report stated : " Your Committee has pleasure in reporting that in addition to the 75 members on active service whose names have been published in prior reports , several more members enlisted , but, owing to the armistice, were not called upon to proceed to the front. We have great pleasure in welcoming back several of our members , including Alan Cooper, N. Plomley, W. Bunting, F. McMahon, H.P. Woolcott, T. Davis and G. Lowe, and sincerely trust that before the commencement of the forthcoming season, the whole of the members will have returned and they will again be seen on the playing field."
The resilience of the Club was proven as some of our players strove to overcome trauma and injuries and came back to enjoy their cricket and the comradeship of their old friends and the newer generation. Our continued development of the game and the success of the club over the last couple of years should be humbly dedicated to those who have served our great country. It is right and important that we pause and remember those who gave so much.
Lest we forget.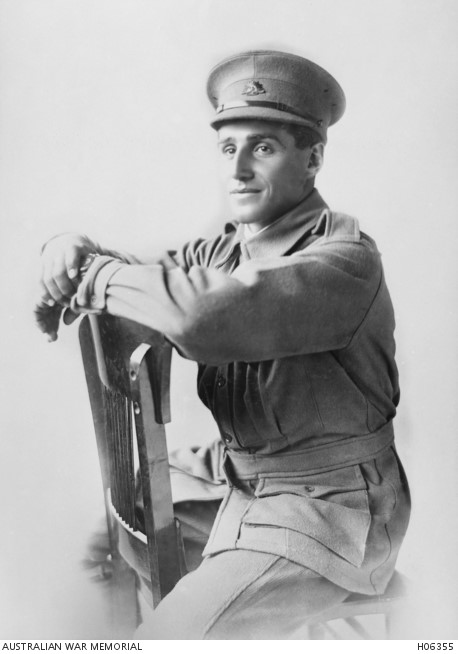 Alan Mitchell – Wounded at Gallipoli. Died of wounds, 05.05.1915 – Scored 728 runs for the Club between 1908 and 1915
Gerald Ryan – Killed in action, France, 15.04.1918
Hampton Prout Woolcot – Served from February 1915 until the end of the war, before returning home and continuing his career with the Waratahs