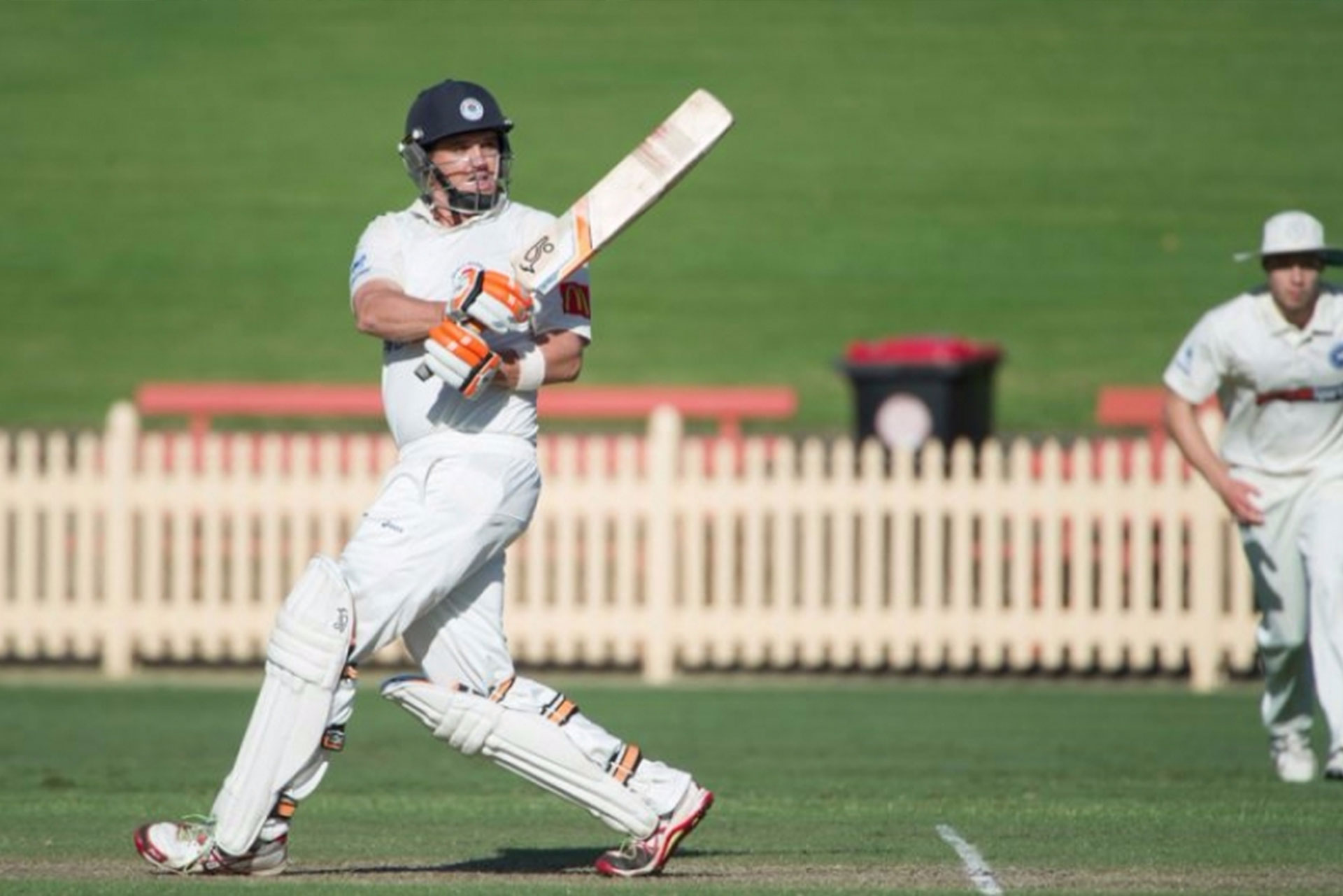 2016/17 1st grade skipper Adam Crosthwaite has made the decision to step down from the Travelsim Manly Warringah Waratahs 1st grade captaincy for the upcoming 2017/18 season.
Taking over the captaincy from Tim Cruickshank after the 1st grade premiership winning season of 2014/15, the man affectionately known as "Crossy" got the team to 8th spot in 2015/16 and then to 7th spot in 2016/17.
He had to deal with a huge injury tool over those 2 season, with our entire 1st grade fast bowling attack out for most of this season. However some inventive captaincy and the talent of the team saw us right in the mix for a semi-final birth right up until the final round.
However, with some fantastic work and study opportunities ahead of him, Crosthwaite has decided to step away to concentrate on his career.
"This season I was finding it tougher to get to training every Tuesday and Thursday, which is what a Premier Cricket 1st grade captain should be doing" said Crosthwaite.
"I will be starting an MBA in he off-season, which is a great opportunity for me, so my time will be even more limited.
"After winning the 1st grade premiership 3 seasons ago, next year will be a critical year to make sure we get back to the top, and I feel I won't be able to give the time commitment needed to make this happen".
"I love our club and am definitely not leaving, however my playing future is still undecided. All things being equal I will be playing for the Tahs again in 2017/18, however I will be making a final decision in the coming months".
"I communicated this to my 1st grade side as well as our entire playing group, and I would like to thank them for all the support they have shown me.
"I would also like to thank President Andrew Fraser and the entire board for their support and guidance over the last 2 years, as well all of our coaches and volunteers. I firmly believe we have the best club in Sydney Premier Cricket, and although our results have been a little down on what we expect over the last few seasons, I'm confident we will be back near the top of the ladder in 2017/18".
"I look forward to being part of our club for many years to come".
We are currently going through the process of selecting on a new 1st grade skipper for the 2017/18 season, and hope to make an announcement very shortly.