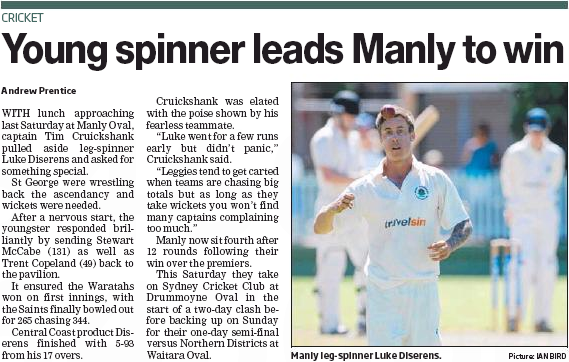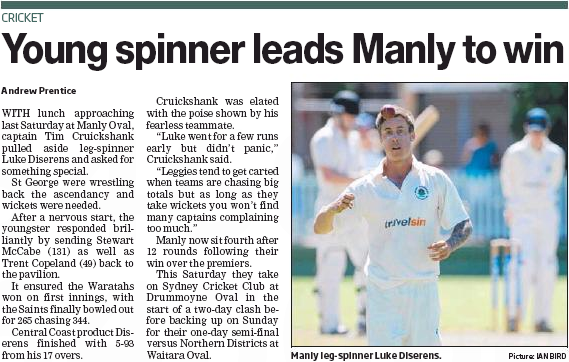 WITH lunch approaching last Saturday at Manly Oval, captain Tim Cruickshank pulled aside leg-spinner Luke Diserens and asked for something special.
St George were wrestling back the ascendancy and wickets were needed.
After a nervous start, the youngster responded brilliantly by sending Stewart McCabe (131) as well as Trent Copeland (49) back to the pavilion.
It ensured the Waratahs won on first innings, with the Saints finally bowled out for 265 chasing 344.
Central Coast product Diserens finished with 5-93 from his 17 overs.
Cruickshank was elated with the poise shown by his fearless teammate.
"Luke went for a few runs early but didn't panic," Cruickshank said.
"Leggies tend to get carted when teams are chasing big totals but as long as they take wickets you won't find many captains complaining too much."
Manly now sit fourth after 12 rounds following their win over the premiers.
This Saturday they take on Sydney Cricket Club at Drummoyne Oval in the start of a two-day clash before backing up on Sunday for their one-day semi-final versus Northern Districts at Waitara Oval.
{loadposition cricket}