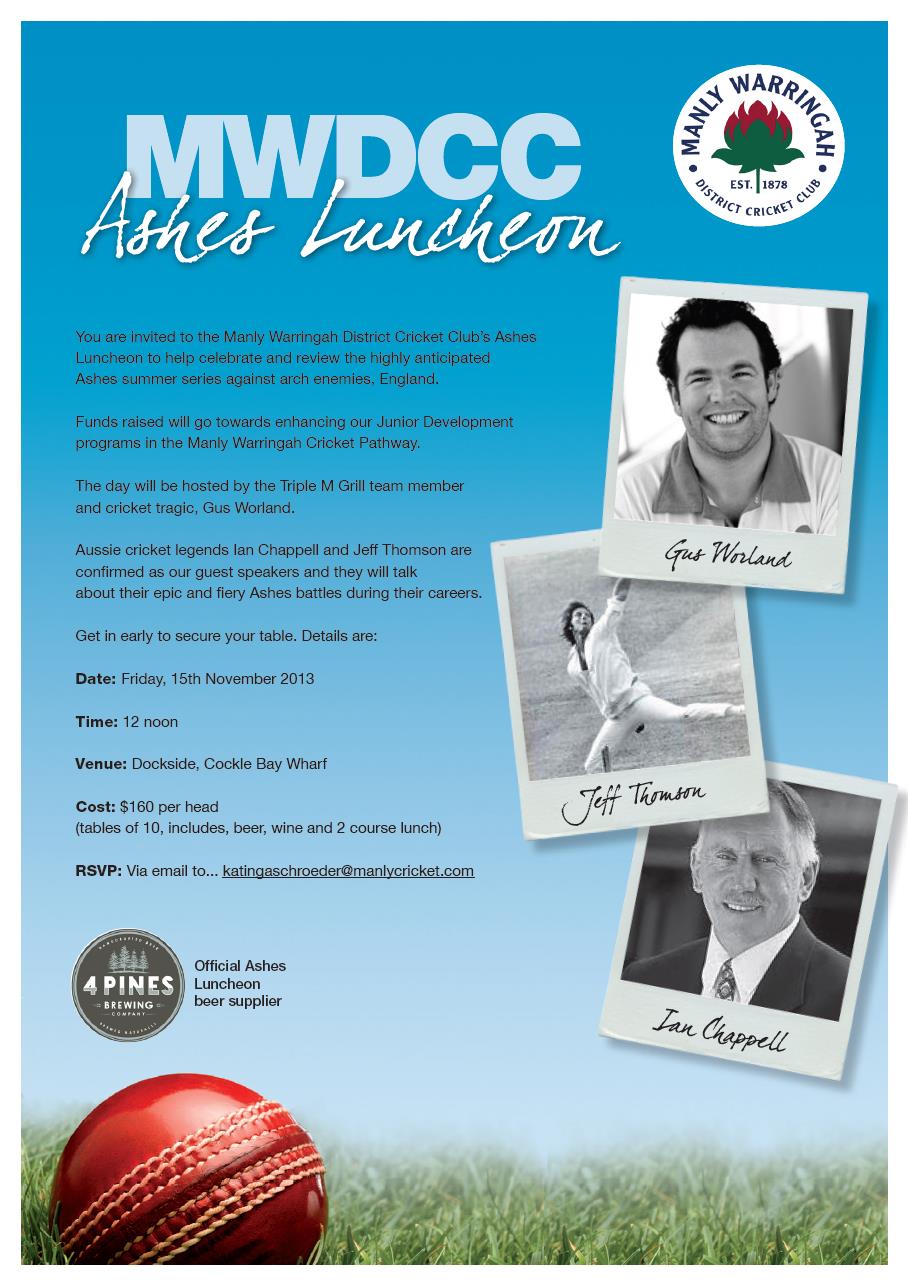 The Manly Warringah Waratahs are pleased to present their 2013/14 Ashes luncheon at Cockle Bay Wharf on Friday the 15th of November 2013
After the successful occasions of the last 2 incarnations of our luncheon, we thought that it was opportune to get the entire Manly Cricket family and it's extended business network together for a luncheon to celebrate one of the most anticipated series in Australia since, well, the last Ashes series. But they just keep getting better and better don't they.
We also don't shy away from the fact that this is one of our major fundraisers for the season and we need to fill our seats. The amount of money it takes to run a grade club these days is amazing and fundraisers such as this are great ways to help out the local club.
Of course they are also a fanstastic day out. This year we have the magnificant Gus Worland, local Manly boy and member of the Grill team, as our MC. Former great Australian skipper Ian Chappell is one of our special guests, aloing with Jeff Thomson, often described as the fastest bowler ever in test cricket.
Chappelli is a Northern Beaches local these days, living in Bayview, while Thommo was infamous for his fanstic stoushes with Mick Pawley and the Manly boys back in the 70's, so will no doubt have some great anecdotes for us all. Their pedigree's speak for themselves.