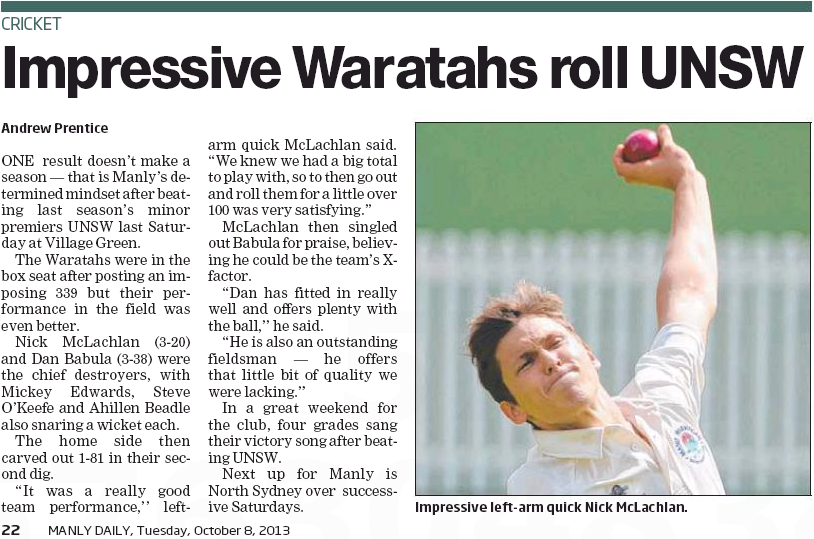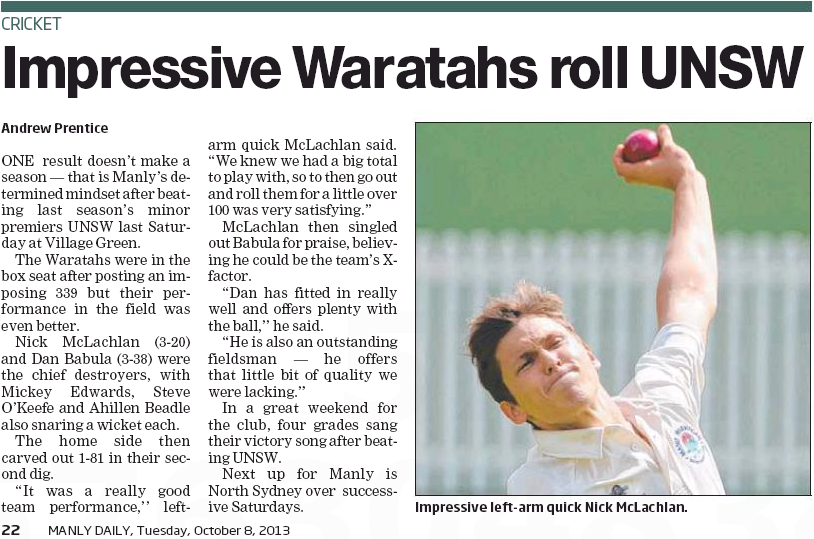 ONE result doesn't make a season — that is Manly's determined mindset after beating last season's minor premiers UNSW last Saturday at Village Green.
The Waratahs were in the box seat after posting an imposing 339 but their performance in the field was even better.
Nick McLachlan (3-20) and Dan Babula (3-38) were the chief destroyers, with Mickey Edwards, Steve O'Keefe and Ahillen Beadle also snaring a wicket each.
The home side then carved out 1-81 in their second dig.
"It was a really good team performance,'' leftarm quick McLachlan said. "We knew we had a big total to play with, so to then go out and roll them for a little over 100 was very satisfying."
McLachlan then singled out Babula for praise, believing he could be the team's Xfactor.
"Dan has fitted in really well and offers plenty with the ball,'' he said.
"He is also an outstanding fieldsman — he offers that little bit of quality we were lacking."
In a great weekend for the club, four grades sang their victory song after beating UNSW.
Next up for Manly is North Sydney over successive Saturdays.