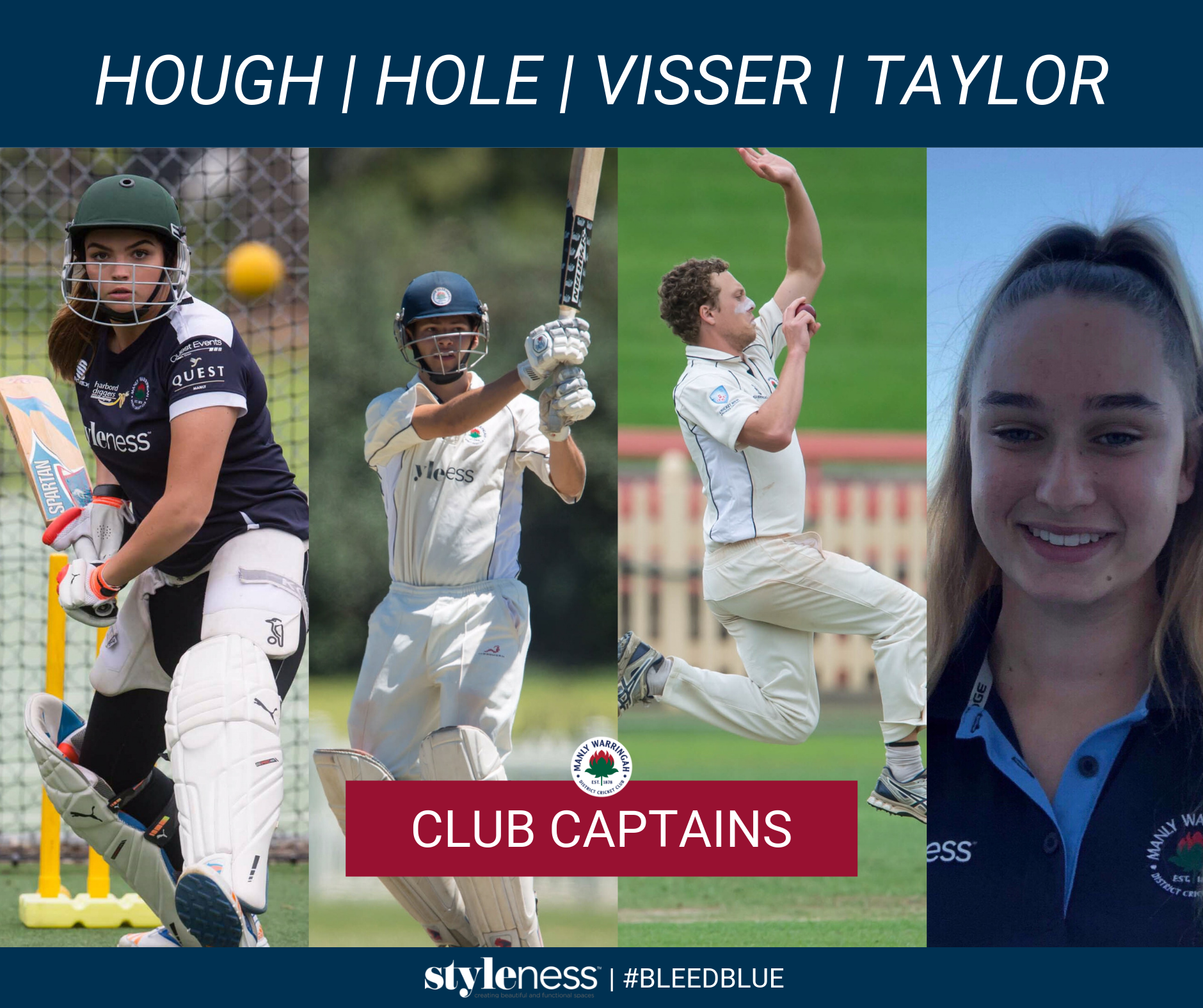 Abby Taylor and Renee Hough have been named the first female Club Captains in the Waratahs history for the upcoming 2019/20 season.
They join male club captains Sam Hole and the new newly appointed Michael Visser in the role.
With the increase in importance of our Women's program, having club captains representing the female playing group was an important step to help foster the ever evolving cultural and social aspect of our women's teams.
The appointments also reflect our desire to further integrate our male and female club members. While there will no doubt be a lot of learning in the first year from the club as well as the individual appointees, the intent of bringing our men's and women's players closer together is the right one.
Sam, Michael, Renee and Abby will not only work with their individual playing groups, but will also work together on getting our male and female players to interact more in both a cricket and social setting.
On the men's side, Sam Hole continues in this role from last season, while Michael Visser replaces the outgoing Ryan Farrell.
A 13 year player at the club, Visser has played every grade for the Tahs and is now considered a valuable member of our first grade side. He is a true club man in every sense of the word and is well respected by all throughout the club. It is a great reward for someone that will be very hands on in the role.
Ryan Farrell has stepped down to concentrate on his playing commitments but will work closely with both Hole and Visser throughout the season.
The role of the male Club Captain is a broad one that involves ownership of the culture within the playing group as well as the social side of the club.
Both the men and women Club Captains have a specific job description that will be reviewed and governed by the Waratahs board.
We are very pleased that both Taylor and Hough have accepted the inaugural female club captain roles.
They both made their debuts for the Waratahs in 2018/19 and have been highly recommended by those within the female program. They both played in our 3rd grade side in 2018/19 and will look to continue their rise in 2019/20.
They are close friends who also have the backing and respect of their fellow players.
Congratulations to all 4 Club Captains.