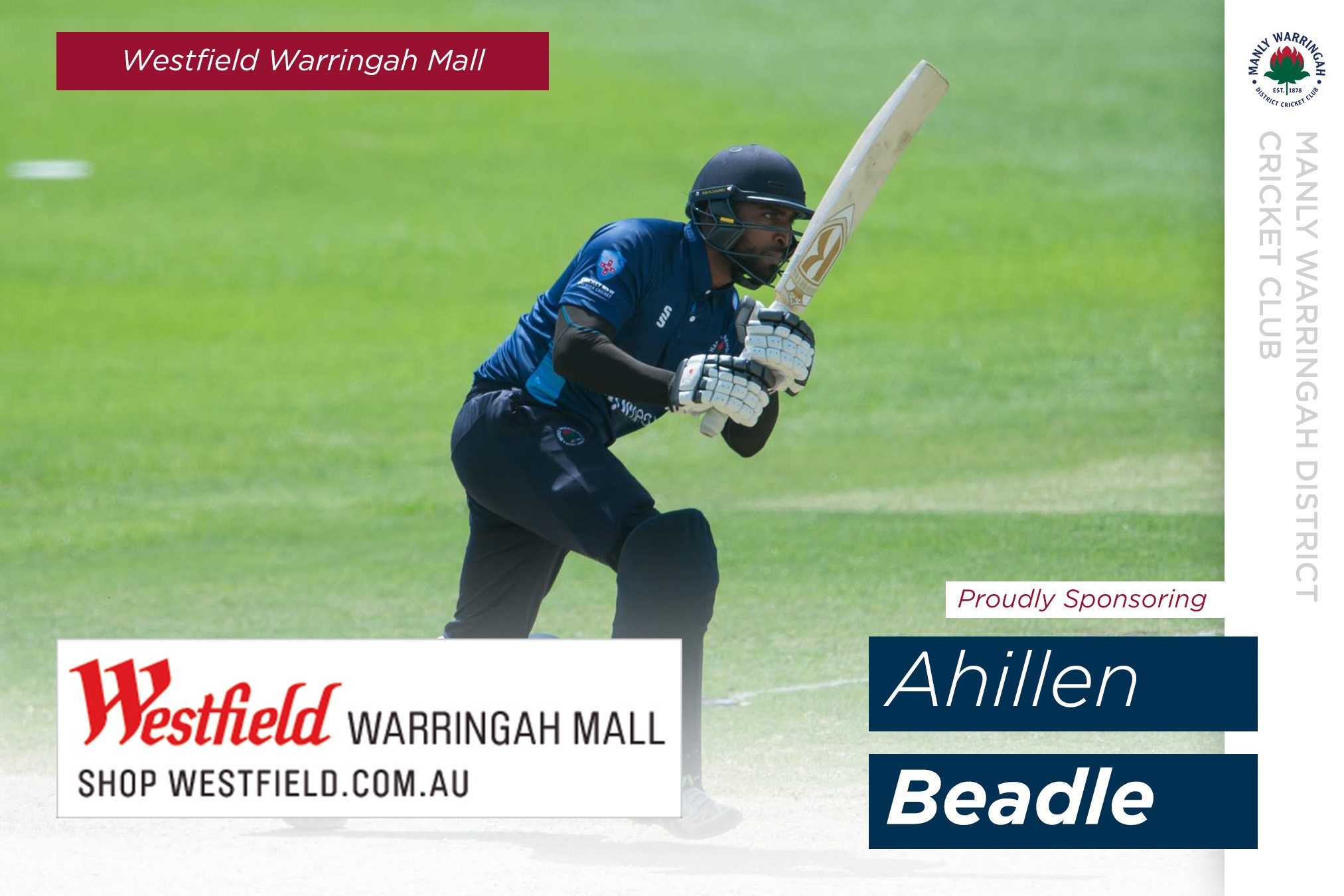 Ahillen Beadle. Cool. Calm. Collected.
Descriptions that are always used to describe AB. "Gun" is another word that comes to mind.
AB has an amazing record with the Tahs over his 8 seasons. Averaging 38.64 with the bat across 4,096 runs and 167 wickets with the ball at 22.90 are some amazing numbers.
The O'Reilly medalist in 2014/15 for the most outstanding player in the Sydney 1st grade competition, Beadle is a former Australian U/19 and Sydney Thunder representative, and has adapted his game to both the long and short forms.
A hard hitting middle order batsmen, AB's left arm spin has undone many a top quality batsman.
Westfield Warringah Mall is an institution on the Northern Beaches. Since it's opening in 1963 it has been considered the central hub of shopping on the Northern Beaches.
A large scale renovation of the precinct has just been completed, now transforming it into one of the premier retail shopping centres in the Southern Hemisphere.
Westfield Warringah Mall contains everything you need for your every day shop as well as when you need to buy that special something, whether it's a new household item, clothes to impress on a Saturday night, or a nice light snack.
They are huge promoters of the local Northern Beaches community, supporting many local organisations including the Waratahs.
We thank them for their ongoing support and look forward to another successful season.