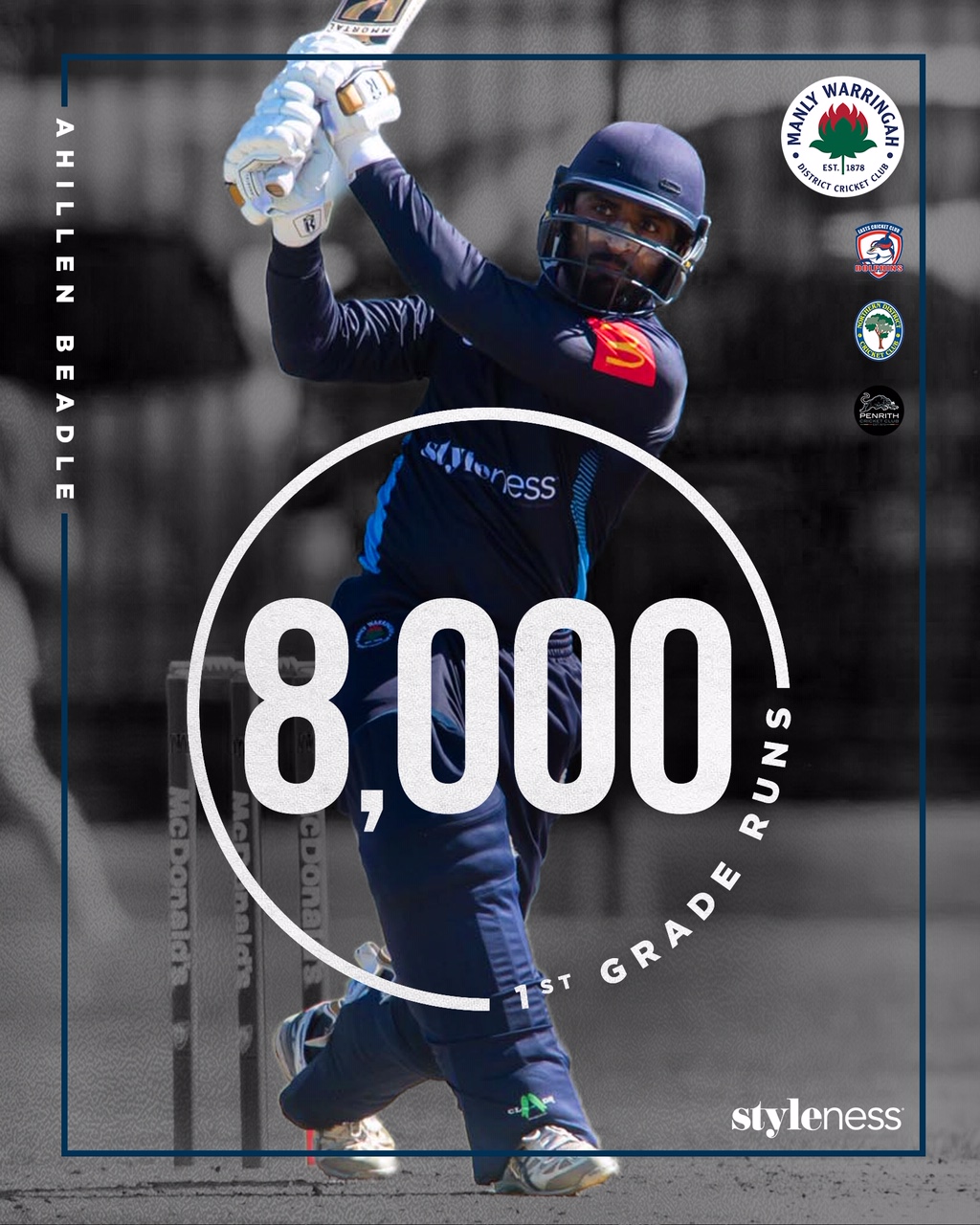 Ahillen Beadle became the 71st player to pass 8,000 career runs in FIrst Grade on Saturday in our match against North Sydney.
Beadle went into the game on 7,999 runs and hit 8,000 with his first run of the day.
He top scored with 29 off 28 balls in 1st Grade victory over North Sydney in a rain reduced one-day fixture.
The man known as AB came to the Waratahs in 2012/13 after previous stints at Penrith, NDs and Easts but has found a home at the Styleness Manly Warringah Waratahs over the last 8 seasons.
AB made his first grade debut for Penrith in 2003/04 as a 17 year old after staring in Penrith's Green Shield victory the year before. He scored 1,508 1st grade runs across 7 years.
AB moved to Northern Districts in 2008/09 and across 3 years hit 1,496 runs before a one year stint at Easts in 2011/12 earned him 616 runs.
With Dean Gilchrist as our coach in 2012/13, AB was coxed across the bridge to Manly to begin what would be a fruitful career with the Waratahs.
He has hit 4,408 first grade runs across that time with the magical 5,000 mark not far away. He has averaged 36.13.
HIs best year was undoubtedly 2014/15 where he won the O'Reilly Medal for the best player in the 1st Grade competition. He hit his highest ever 1st grade score that year with 157 in the Round 3 clash with Gordon.
We are extremely proud of AB and this wonderful achievement. To sit 71st in the 1st Grade scoring list that has gone back over 100 year is an amazing achievement.
Let's hope he continues to climb the ladder.