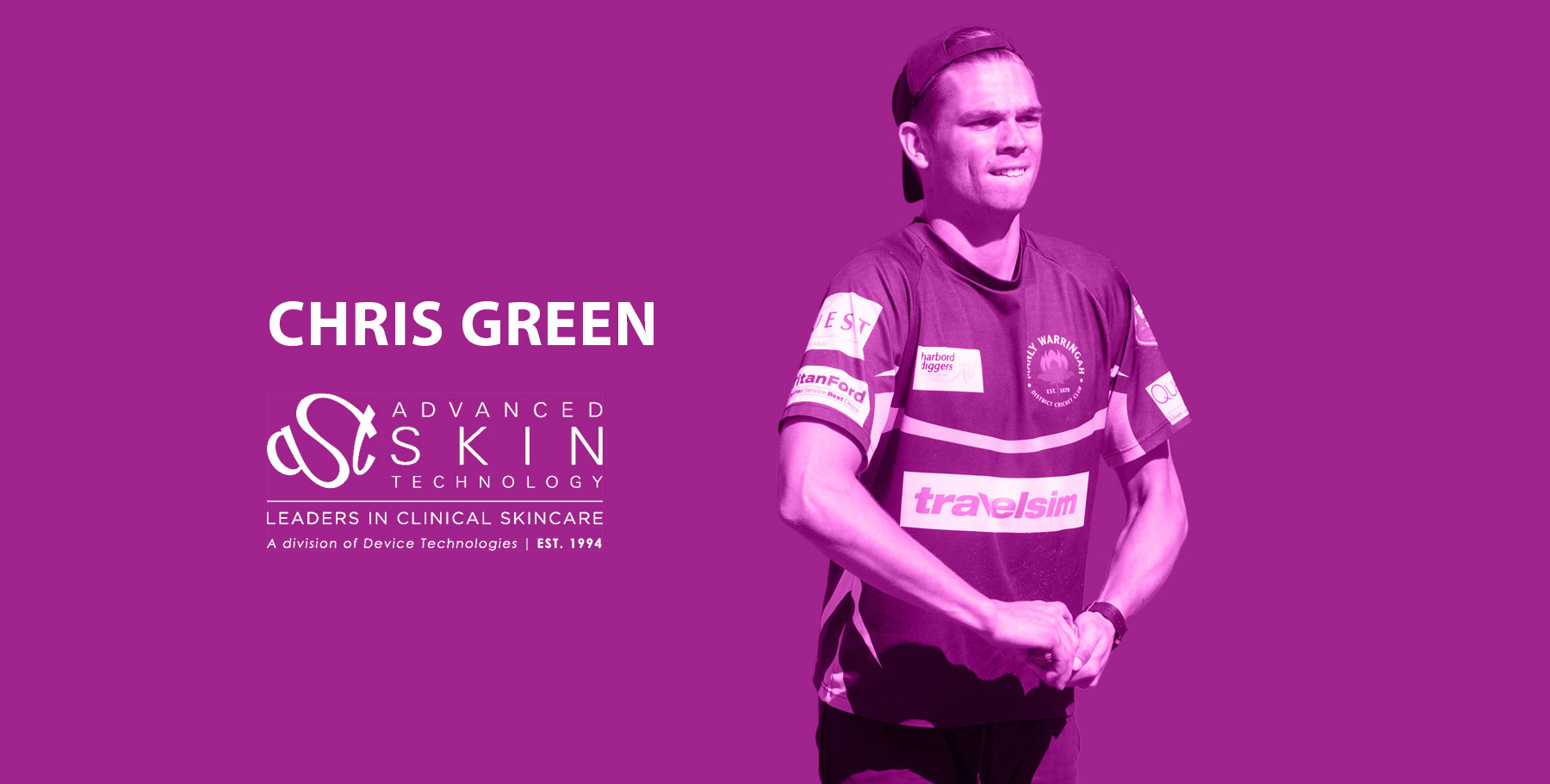 The Waratahs are proud to have Advanced Skin Technology support 1st grade captain Chris Green this season.
Click Here to view Chris Green's player profile.
Chris Green came to the Waratahs at the beginning of the season and has fit in like a charm, leading the 1st grade side to the brink of finals cricket while also flourishing with both the bat and ball. On top of his success with the Waratahs, 'Greeny' had another strong season with the Sydney Thunder in the BBL, while also travelling to the UAE and Pakistan to play in the growing PSL. An all-round marvel on and off the field, we are so proud to have a man like Chris around the club and can't wait to see him continue to thrive with the Waratahs over the next few seasons!
Sponsoring 'Greeny' for the 2017/18 season are Advanced Skin Technology, your leaders in skincare products.
Established in 1994 by Trish Winchester, Advanced Skin Technology is committed to sourcing and providing the most technologically advanced skincare products and treatments available worldwide to the Australian/ New Zealand professional market. Advanced Skin Technology is currently the leading provider of clinical skincare products and treatments within the medical/cosmetic skin clinic arena.
Their objective is to develop a close personal relationship with clients in order to provide the best possible customer service, and to support the growth and development of the clinical skin care industry; particularly in the plastic surgery, cosmetic physician, skincare therapist and dermatology areas.
The team at Advanced Skin Technology understand that ongoing training and support is vital to ensure accurate and up to date product knowledge. As part of their commitment to providing outstanding customer service, they have a dedicated staff with skills ranging from sales, marketing and nursing to professional educators who will be available to train clinics as needed.
If you're interested in contacting the team at Advanced Skin Technology, please do not hesitate to give them a call on 1800 648 851.
We thank Advanced Skin Technology for supporting Chris Green this season and look forward to continuing this beautiful partnership in the years to come!