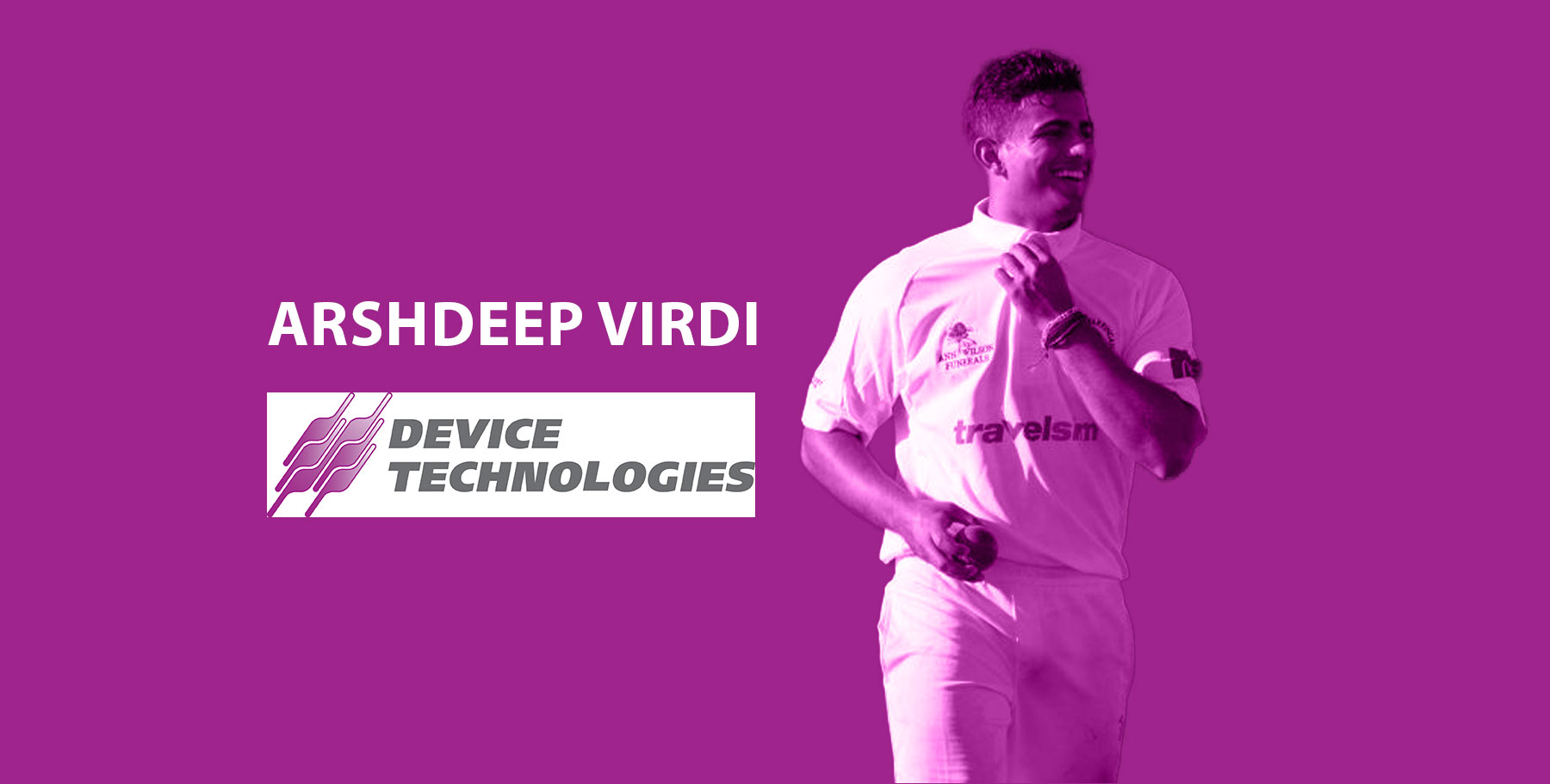 The TravelSim Waratahs are proud to have Device Technologies sponsor Arshdeep Virdi in season 2017/18.
Click Here to view Arshdeep Virdi's Player Profile.
Arshdeep has blossomed into one of the Waratah's most explosive middle-order batsman in recent years. Blessed with incredible hand-eye coordination and a unique Subcontinental technique, 'The Deep' has turned multiple games throughout the season thanks to his powerful hitting. Arshdeep's all-round ability has seen him rise through the ranks from 4th grade to 2nd grade this season, and we can't wait to see him continue to develop in the years to come.
Supporting Arshdeep this season are Device Technologies, one of Australia's leading distributors of quality and technologically-advanced medical equipment and consumables.
Device are Australian-owned and employ more than 600 healthcare specialists and support staff in Australia and New Zealand. All products are professionally supported by qualified Product Managers and specialists, trained to work in surgical and operating room environments.
Clinical Educators with Device provide accredited training, in-servicing and ongoing clinical support, while Technical Service personnel maintain there extensive range of capital equipment. Finally, a Regulatory Affairs department ensure all products are correctly listed with the TGA.
Based on the key values of delivering innovation, seeking collaboration, taking ownership and practicing good business, Device have become leaders in the Medical field.
If you're interested in contacting the team at Device Technologies, pop in to there head office at 1 Garigal Road, Belrose or give them a call on (02) 9972 8200.
We once again thank Device Technologies for their ongoing support of Arshdeep and look forward to continuing this strong relationship in the years to come.