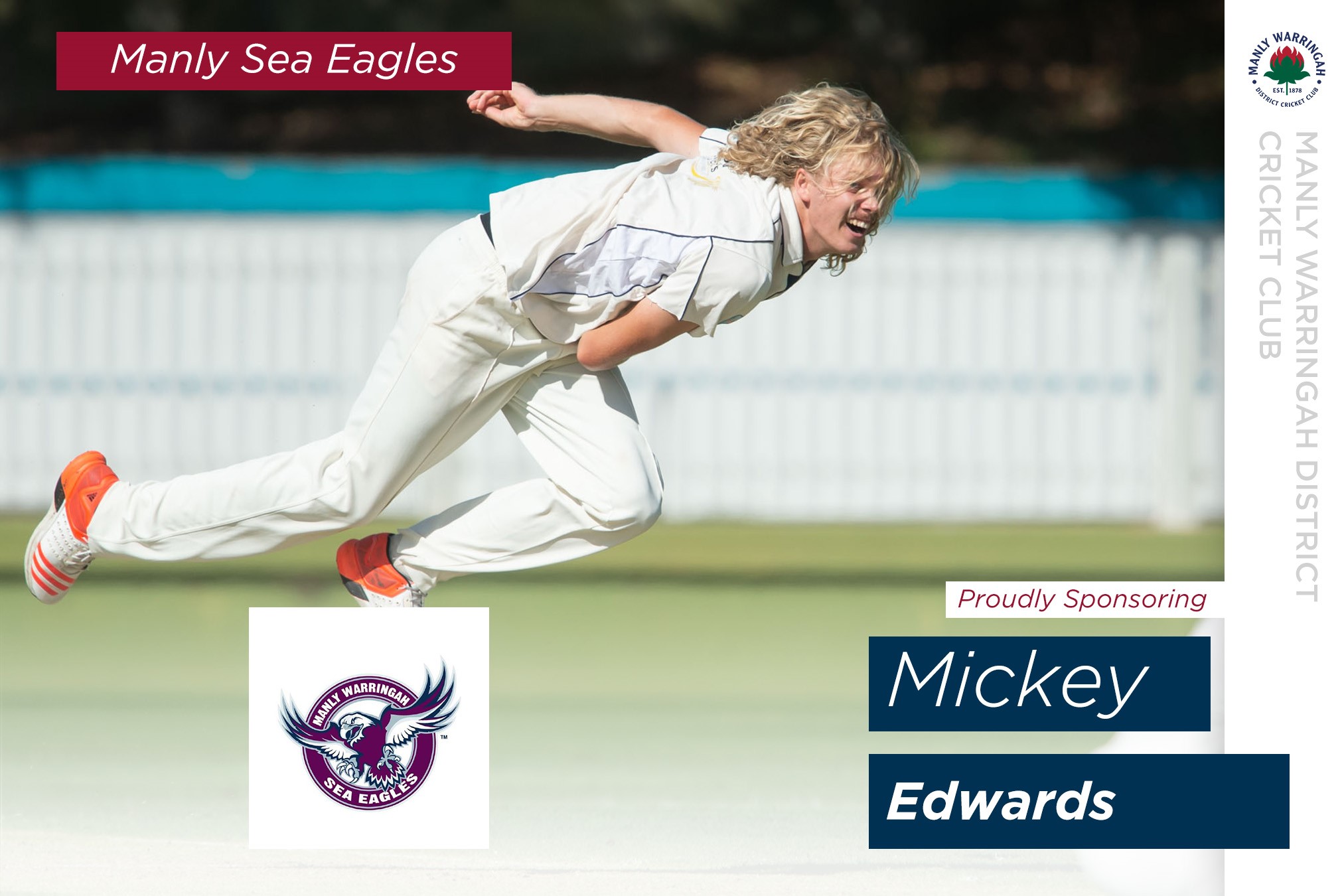 Mickey Edwards is proudly sponsored by the Manly Warringah Sea Eagles for the 2019/20 season.
After a few injury riddled seasons, Edwards was back firing for the majority of the 2018/19 season, playing his 2nd and 3rd first class games for NSW while also delivering for the Waratahs.
Mickey took a 1st grade best 7/40 for the Tahs last year and will be looking to continue that form this season. A tall fast bowling who is able to use his height to extract extra bounce, Edwards will be looking to stay injury free once again and contribute to our season.
An bright future lays ahead for the mighty Manly Warringah Sea Eagles after a fantastic, if unexpected, 2019 season. The club has plenty of exciting young talent across the park, many of whom are local juniors, and they want you to join then for the journey by becoming a 2020 member.
The Sea Eagles members are the lifeblood and foundation of this great Club and becoming a member is the ultimate show of commitment towards your team.
Manly of us have grow up in the Manly area and playing our junior football or junior cricket for Manly Warringah, and thus are born Manly Warringah fans.
Pledge your allegiance today and register to become a 2020 Member! With your Membership, we are 'Stronger Together'.