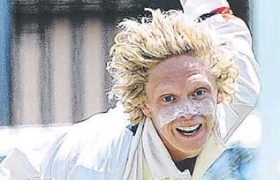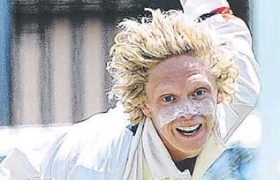 MANLY quick Mickey Edwards is adamant his firstclass career isn't over – despite being diagnosed with his second back stress fracture by the medical staff at Cricket NSW last week.
The 21-year-old hasn't been able to play a competitive match all season, restricted to net bowling with the Waratahs, NSW and the Sydney Sixers.
Edwards' latest setback is more a source of frustration than despair.
"It definitely isn't the end of the road, I just need to manage it in a sensible fashion,'' the St Augustine's junior said.
"Obviously I would love to be playing as often as possible, but these (stress fracture) injuries are pretty common with young fast bowlers.
"I view myself as a longterm prospect, so I'm happy to bide my time and return when I am definitely 100 per cent fit."
Edwards is also likely to contact one-time Manly pace bowler Jackson Bird, who was forced to deal with similar setbacks early in his career.
"Birdy is a great example of persistence paying off,'' he said.
"He just hung in there, got his body right and everyone knows he went on to represent Australia a few years when he was in his mid-20s (26)."
Edwards does intend on wearing his whites with the semi-finals looming, but he will be marking centre rather than tearing in with a red cherry.
"It won't be in first grade, but having a hit over the next few weeks would be great,'' he said.
"I will sit down with the selection panel and see if there is an opportunity for me, the skill set for batting is very different.
"The past few months (not playing) has been tough, but at the same time being around the boys on game day in a non-playing capacity has been good fun."
{loadposition cricket}