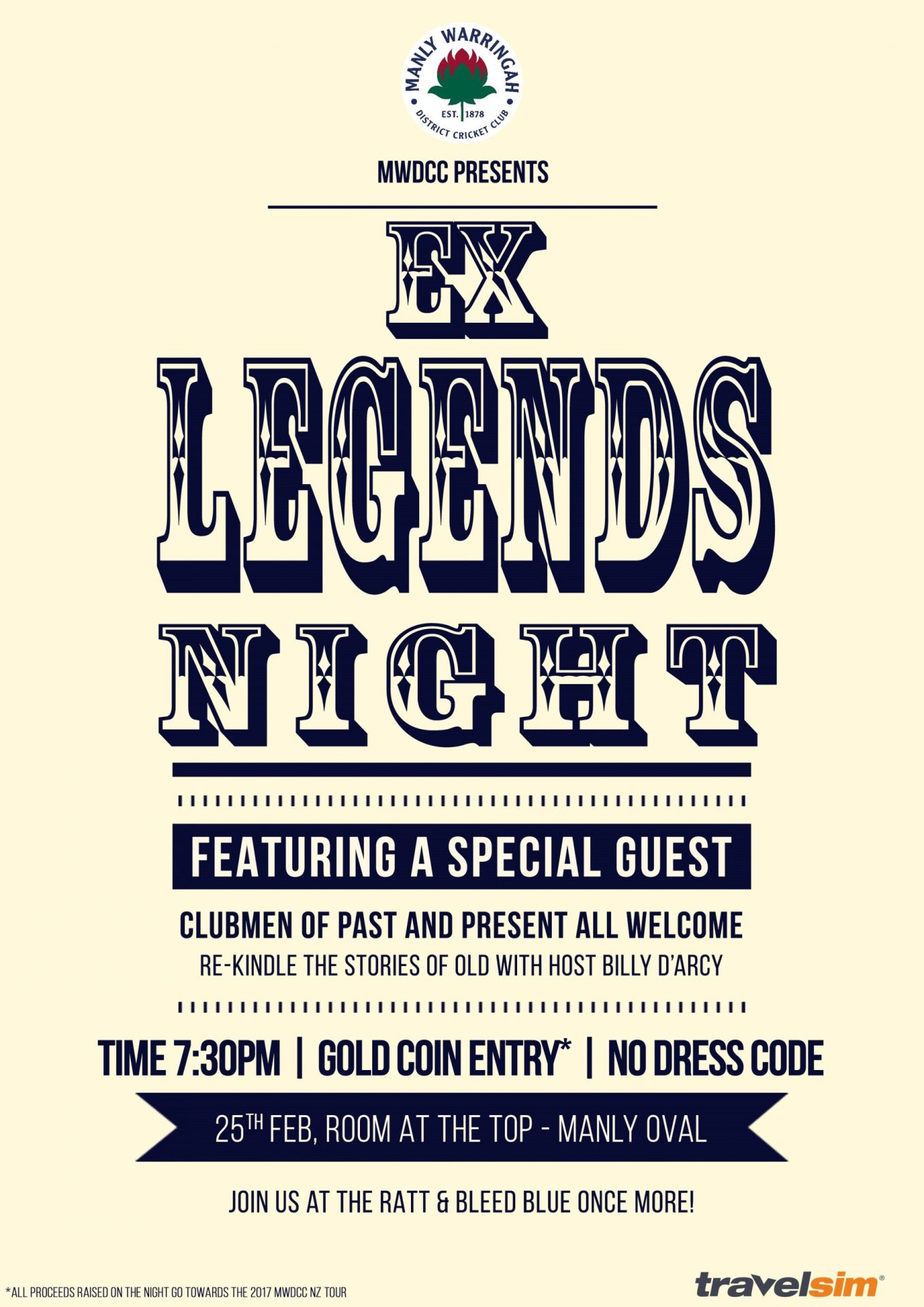 Club culture is something Manly cricket is blessed with and this night will typify why we are the best club to play for in Sydney. The Ex-Legends night will be about sharing stories from all past players over different generations as well as stories of current players and their Grade cricket/Manly corso experiences. All ex-players are encouraged to build up brownie points up until the all important date (February 25th) as it is looking to be a great night and one you'd hate to miss out on.
Club Captain and Stand-Up Comedian Billy Darcy will be running the show, along with everyone's favourite human Sam Alexexander – all the more reason to attend.
All ex-players that have mates from back in the day that they haven't been able to properly catch up with, this is ideal for you boys as you can remenisce on the fond memories created at MWDCC.
Look forward to seeing you all on the night!