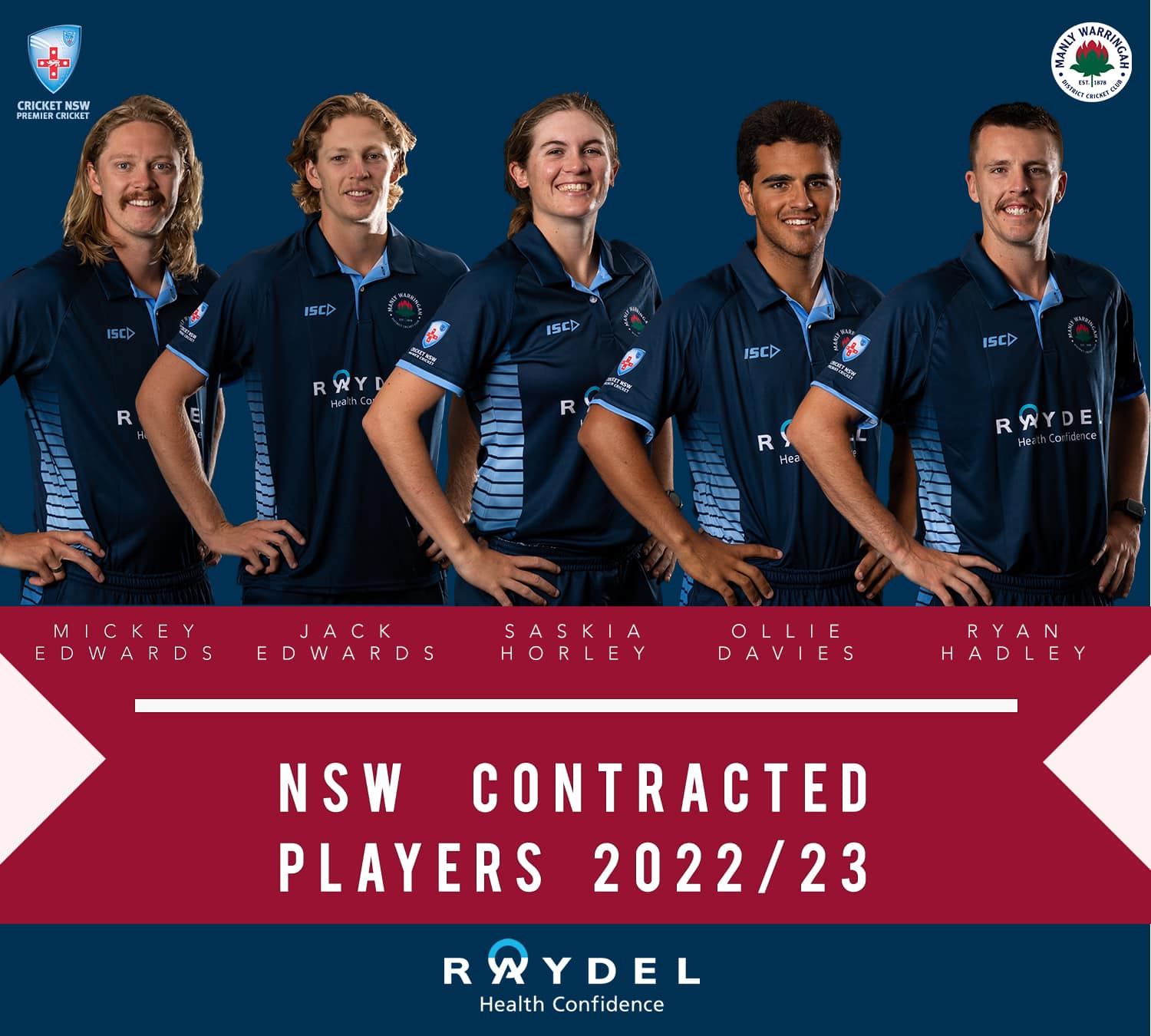 Five of the Waratahs best have earnt themselves a NSW contract for the upcoming 2022/23 season.
Oliver Davies, Ryan Hadley and brothers Jack and Mickey Edwards have earned contracts with the NSW Blues while Saskia Horley rejoins the NSW Breakers following a stellar 2021/22 season.
After an unbelievable Premier Cricket season that saw her finish as lead runs-scorer with 646 runs at an average of 92.29, it was inevitable that Saskia would re-earn a contract with the Breakers.
Horley was a star in her first season with the Tah's, and will be looking to continue her 2021/22 season form with the Breakers in 2022/23.
After a couple years with a Rookie contract, fast bowler Ryan Hadley has been upgraded to a full contract.
Hadley has been one of the Tahs most consistent players over the past couple years, and after being around the NSW squad last year, will no doubt push for selection in 2022/23.
After an injury ravaged season, the explosive Oliver Davies will once again don the sky blue for NSW in 2022/23.
Davies will be looking to break into the Sheffield Shield side, as well as continue his stellar form in the One Day competition.
After a comeback to cricket in 2021/22, Mickey Edwards will be raring to go for the Blues in 2022/23.
Mickey has struggled with injury in his young career, but after a strong return in 2021/22, Mickey will no doubt feature with the Blues this season.
After another strong season for the Blues, Jack Edwards will once again feature for the Blues in 2022/23.
Jack was a mainstay of the Sheffield Shield and One Day side in 2021/22, and will look to continue to improve on his already strong start to his career.
Congratulations to all players who earnt NSW contract and good luck for the upcoming season!