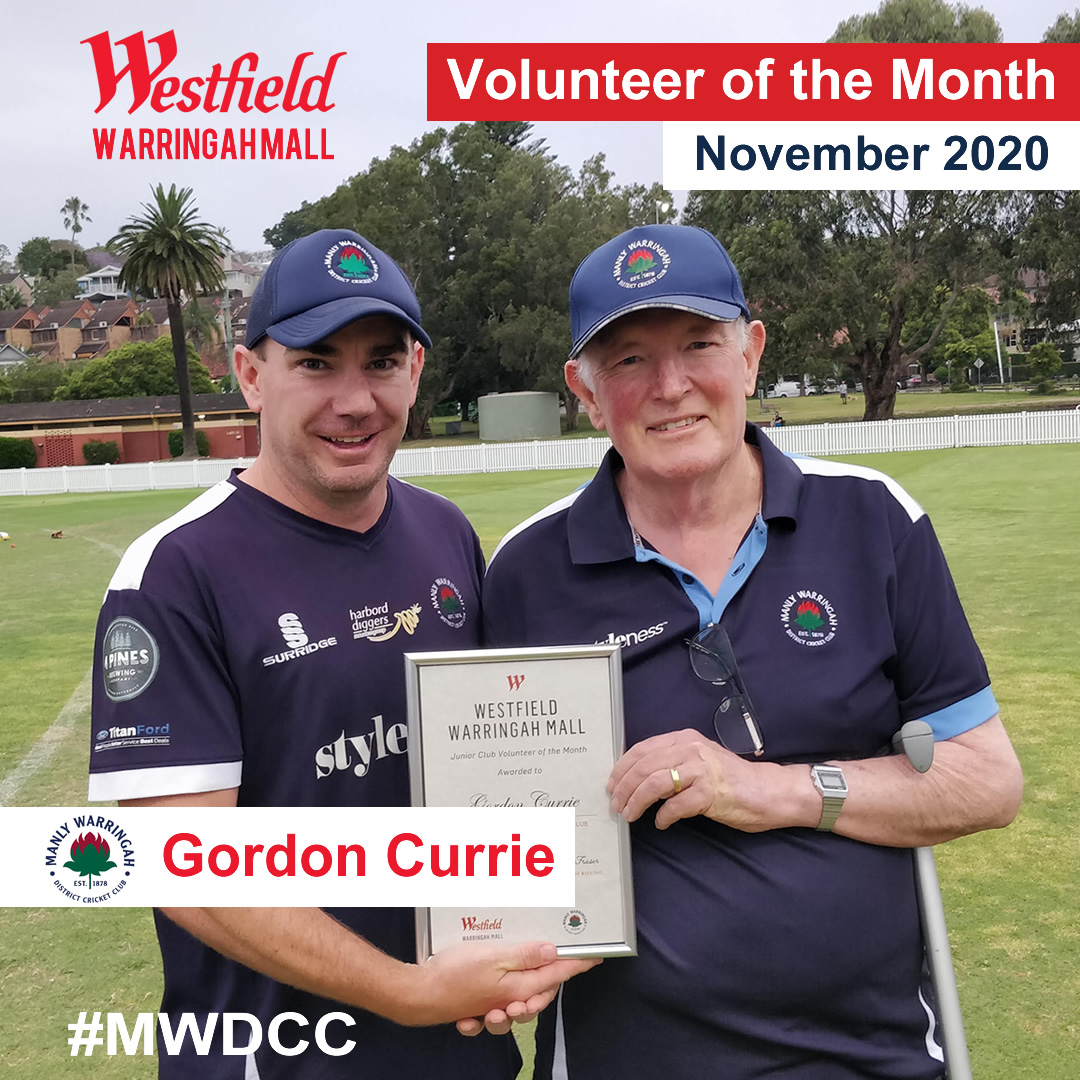 The Manly Warringah Waratahs are proud to announce Gordon Currie as the November recipient of the Westfield Warringah Mall Volunteer of the Month award. This award is available to Manly Warringah junior clubs and Manly Warringah Waratahs volunteers and is proudly sponsored by Westfield Warringah Mall.
We all know Gordon has been volunteering for years as a superb scorer not only for 2nd grade, but also for Green Shield and Poidevin-Gray. But not many of us would know just how long he's been involved with the Manly Warringah Waratahs? So we asked him at the presentation, and he told us he's been involved since 1988 – 32 years!
He first got involved when his son played Green Shield. During that time, not only has been a scorer, he's also been club secretary and treasurer as well as taking on scoring duties across various grades.
We are truly grateful for Gordon's passion and commitment. It's thanks to years of hard work from volunteers like Gordon that the club has become the leading cricket club in Sydney. We are so fortunate to have Gordon, and others like him, in our midst.
Phill Edwards and Andrew Jamieson, 2nd grade captain, presented Gordon with the award. He received a framed award certificate and a $250 voucher courtesy of our great friends at Westfield Warringah Mall.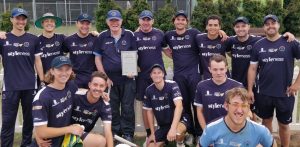 Congratulations and thanks for all your years of hard work, Gordon!