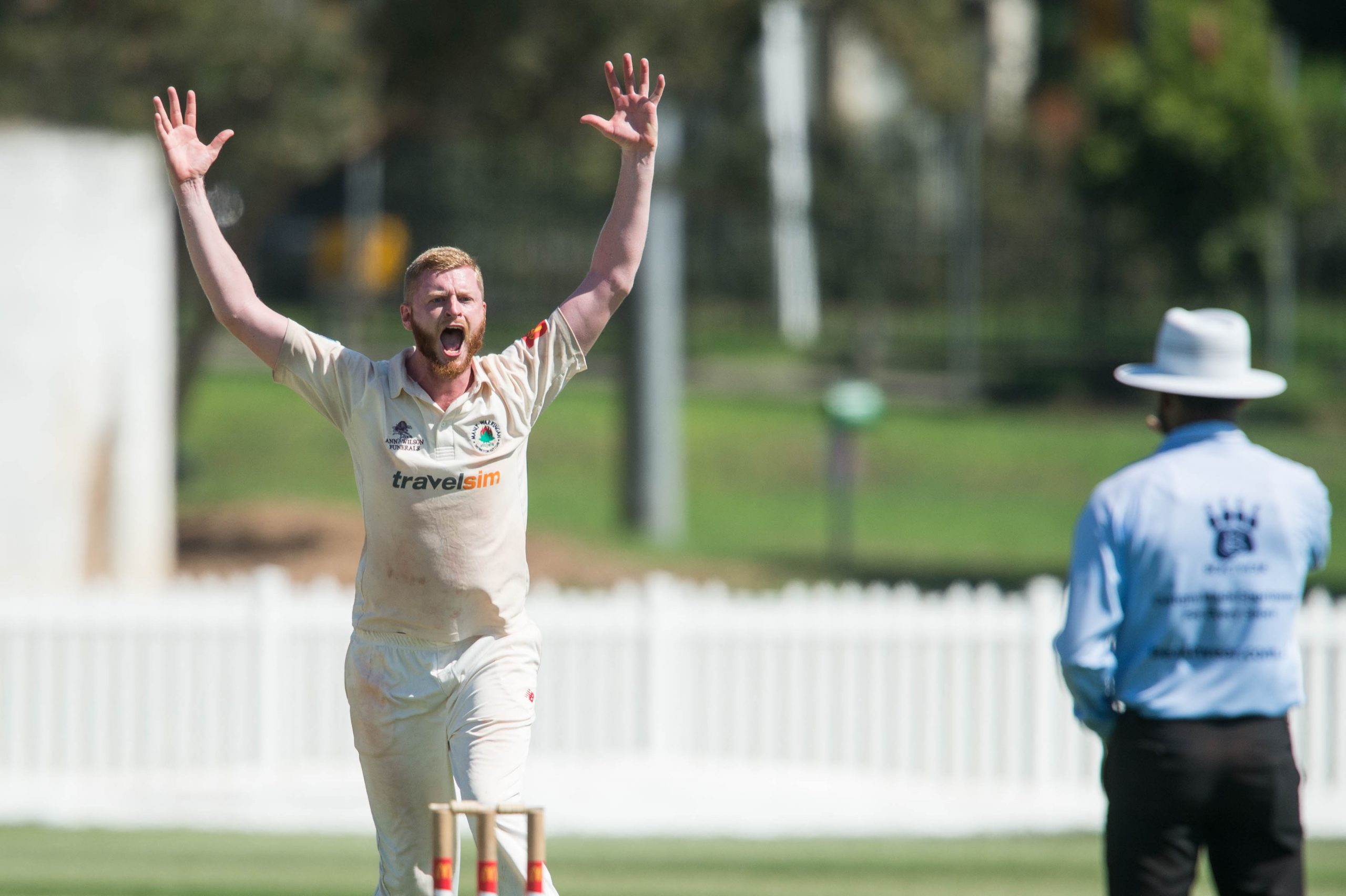 As we head into the semi-finals of the New South Wales Premier Cricket Competition for the 2017/18 season, the TravelSim Waratahs have stayed in contention after the quarter-finals, with second, fourth and fifth grade sides all progressing to the next stage.
Second grade showed a dominant bowling performance in their quarter-final, getting Mosman all out for 69, after being solid with the bat prior to this, seeing Manly get 308 runs. Nick McLachlan and Jake Carden both 4 wickets each assisting in that leading bowling attack. Aiden Bariol also took a handy four catches to add. Logan Weston scored 102 runs to secure the win. They now take on Hawkesbury this weekend, who finished one above Manly in second position during the regular season. Also in the regular season, these two sides never faced each other, making the clash even more interesting. In their quarter-final, Hawkesbury scored an impressive 400 runs, making the chase from Sydney University too hard and securing them the win. It will be essential for the Tahs to display another dominant bowling performance this weekend in order to progress to the grand final, as Hawkesbury have shown how impressive they can be with the bat.
Manly's fourth grade side managed to get Sydney University all out for 182, with a true team effort as Michael Counsell and Brad Wilson grabbed three wickets each, and Alex Bain and Sam Alexander grabbed two. The four also finished with 22 maiden overs between them, with Alexander claiming eight and Counsell getting seven. Another even effort from the team was seen with the bat to chase down Sydney University's total, with Adam Gummer grabbing 44 runs, Will Akhurst with 39, Jarrod Walter with 30 and Jimmy Crombie with 21. Manly will now take on Gordon who actually suffered a loss last weekend but were saved by their fourth position finish. However, Manly cannot let their opposition's result last week get to their head because it is now do or die for both teams and, Gordon will be looking for a big improvement from the prior week. The Tahs instead must focus on being able to get some solid scores with the bat, and again perform well with the ball to get the win.
Fifth grade got their opponents all out for 134 runs before the 50th over was played, and an even greater spread of effort was shown by the side with wickets to six players. Namely, Jarrard Ninness with three, Jordan Brewster with two, and Glyn Archer, Ben Falconer, Dylan Marshall and Aidan Bennett all with one each. Manly then went on to score a 277 runs, with Nick Cohen grabbing an impressive 102 for the team setting them up for a big win. It was a huge effort beating the second placed Penrith side which will fill Manly's fifth grade side with confidence as they head into this weekend's match. The Tahs will now face Sutherland in the semi-final – who finished the regular season only one point behind Manly, though without skipper Geoff Isaacs, posing a challenge for the team to overcome. Sutherland beat Gordon last week after coming back from getting all out for 120 runs, but managing to be dominant with the ball and get their opponents out for 96. Sutherland ended up beginning the second innings and showed what they truly were made of, with their opening batsmen scoring 101 runs and grabbing 173 runs in total for the short innings. They will be looking to learn from their mistakes this weekend, however, their steady high standard of bowling is something that the Tahs must watch out for, and must again put in a strong batting performance.
It was a very successful week for Manly last week, and the sides will all be looking to repeat it all again this weekend, as they continue to prove their stance as Club Champions, with aspirations for three grand final appearances for the club this season.