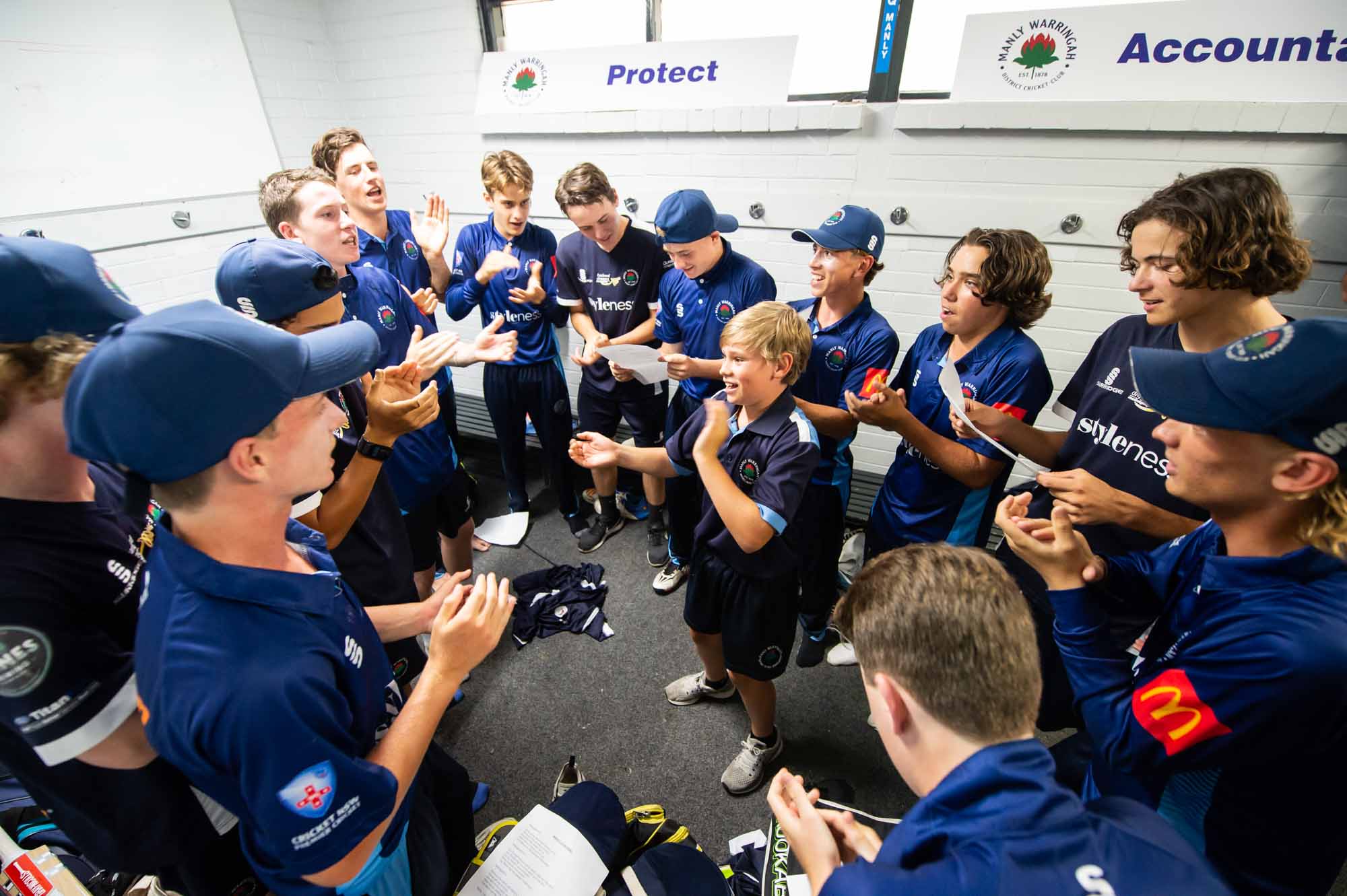 The Styleness Manly Warringah Waratahs Green Shield side has defeated Penrith in the final round of the regular season to go into the finals as undefeated Minor Premiers.
It is the first time in our history that we have gone through the regular season winning all 7 games.
It sets up a knockout Quarter Final match-up against Gordon at Manly Oval on Tuesday 22nd January.
The clash with Penrith was always going to be an important clash with both sides previously being undefeated. 1st place heading into the finals was what waited both sides.
The Panthers had wiped the floor with all opponents they had faced, while the Tahs had fought tooth and nail for almost all it's victories, a fact that many thought would be beneficial to the Tahs.
Losing the toss and being sent into bat, we once again struggled at the top of the order with Seward and Barnett out early. This bought Joel Davies to the crease.
With Firstly Jones and then Thornton, Davies set about putting the Tahs innings back on track for a defendable total, hitting 72 off 114 balls.
However it was the 104 run partnership with the inform Oscar Lucius, who hit 52 fluent runs, that bought the game in the Tahs favour.
With Ollie Melville again contributing at the bottom of the order with some intelligent cricket and good running between wickets, we were able to get our total to 9/212.
Penrith started their chase cautiously, getting to 0/29 off the first 10 overs. Their scoring rate never got about 3 per over as the fielding was top notch and the bowling very tight.
Wickets were still hard to come by though, and at 3 for 92 after 34 overs it was still game on. However a stumping to Lucius off Luke Morley triggered a collapse as Penrith lost 4 for 9.
It was a collapse that they weren't able to recover from, and we were able to get the win by 69 runs.
There is no doubt that the man of the match was skipper Joel Davies with 72 runs and 2 wickets across 10 economical overs. During his innings, Joel also broke the record for the most number of runs in a single Green Shield season for the Manly Warringah Waratahs.
This record was previously held by Jarrod Walter when he hit 445 runs across 10 innings in 2006-07. Walter led the side to the Grand Final where they lost to Campbelltown.
Joel has now hit 459 runs across 7 innings at an average of 91.80 and has a chance to increase the record in the coming weeks.
But he is not the only player in form for the Tahs. He has been well supported by the likes of Lucius, Thorton and Jones with the bat, while Somerville and our spinners have been revelations with the ball.
Davies may be the top performer, but he is no one-man band.