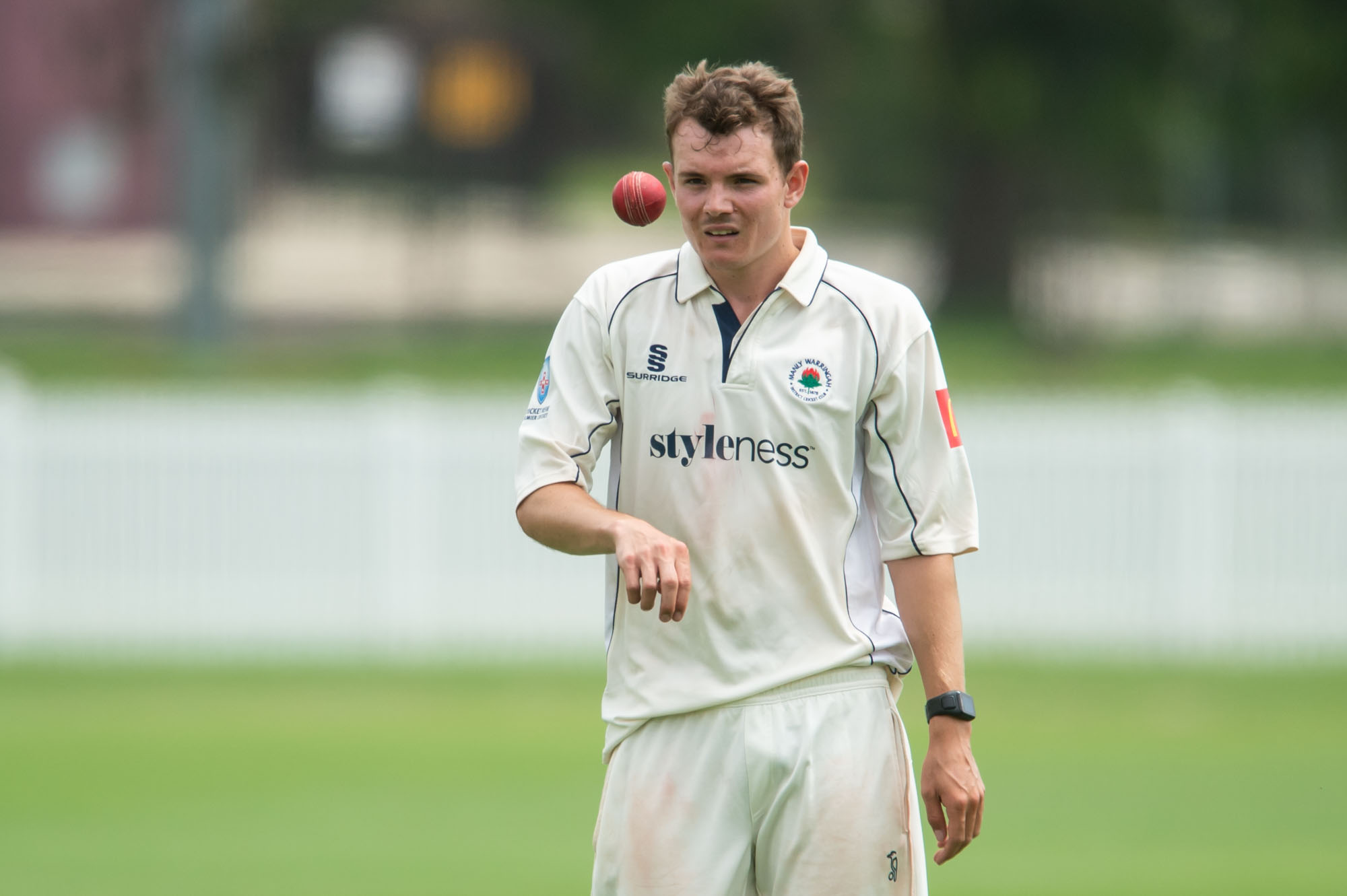 A strong performance from the middle and lower grades saw Manly take home 3 wins against Hawkesbury on the weekend. The Waratahs will be looking to carry over the momentum into this weekend against a strong North Sydney side who are travelling well in First Grade but struggling in the lower grades.
First Grade welcome in Doonan after an injury set back, Davies from representative duties and Beard after some strong performances in Second Grade. Wilson returns to Second Grade after missing the last round. Vumbaca rejoins Third Grade after being away and Fifth Grade warmly welcome Billy D'Arcy for his first game of the season.
First Grade v North Sydney @ North Sydney Oval
Saturday 19th + Sunday 20th January
Play commences: 10:30am
Logan Weston
Ryan Farrell
Ahillen Beadle
Ollie Davies
Cameron Merchant (c)
Tim Doonan (wk)
Joel Foster
Aaron Beard
Joe Graham
Ryan Hadley
Michael Visser
Second Grade v North Sydney @ Manly Oval
Saturday 19th January
Play commences: 10:00am
Max Webber
Ned Hole
Sam Gainsford (c)
Tom Kaye
Ash Virdi
Jake Carden
Brynn Mendel (wk)
Andrew Hicks
Andrew Jamieson
Brad Wilson
Hamish Starr
Third Grade v North Sydney @ North Sydney Oval 2
Saturday 19th January
Play commences: 10:00am
Matt Brewster (wk)
Sam Hole
Zac Trewartha
Dom Wheeler
Joel Davies
Isaiah Vumbaca
Nick McLachlan (c)
Alex Bain
Andrew Somerville
Ryan Bishop-Perrett
Michael Counsell
Fourth Grade v North Sydney @ Graham's Reserve
Saturday 19th January
Play commences: 10:00am
Nic Cohen
Adam Gummer (c)
Will Akhurst
Lachlan Charles
Jake Osborne
James Crombie
Jacob Graham
Oscar Lucius (wk)
Josh Seward
Josh Wigney
Andrew Rochford
Fifth Grade v North Sydney @ Tunks Park
Saturday 19th January
Play commences: 10:00am
Billy D'Arcy
James Buchanan
Sam Jones
Sam Barnett
Ollie Melville
Dylan Marshall (c)
Jordan Brewster
Reiley Dunlop (wk)
Ben Falconer
Lachlan Trewartha
Jack Hobson
Unavailable
Jack Edwards
Steve O'Keefe
Taylor Beatty
Mickey Edwards
Luca Franks
Chris Green
Jordan Daly
Jack Pickering
Jay Lenton
Elliot Herd
Alec Duly
Jesse Moffatt
Jacob O'Sullivan
Sam Webber
Manly's Third Grade Women's side continue their T20 competition this weekend with another double header, this time against Bankstown.
Third Grade Womens v Bankstown @ Grahame Thomas Oval
Saturday 12th January
Game 1: 12:30pm
Game 2:  3:30pm
Mia Waddington (c)
Kristie Crawford (vc)
Sarah Gordon
Natalie Guyot
Olivia Hough
Renee Hough
Alicia Humphrey
Sienna James
Isabelle Keene
Gemma Lacey
Jess Mulcahy
Claire Waddington
Go Manly!