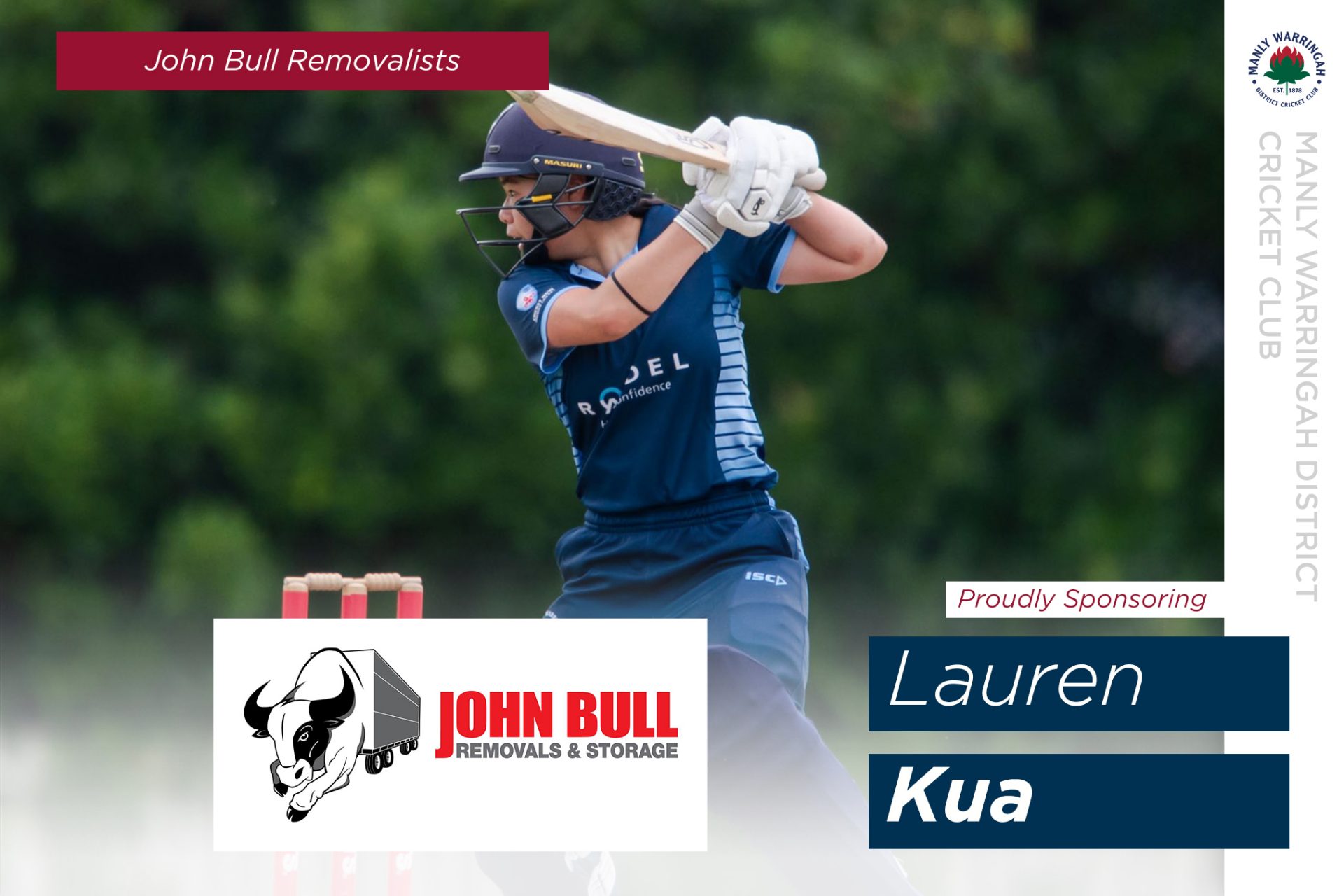 Lauren Kua's game has grown in leaps and bounds over the last few seasons.
But her all-round game with both bat and ball is continuing to get better, and she is proving to be a huge asset to the club.
Her no nonsense, attacking stokeplay with the blade can set the match alight, while her leggies she can turn the contest with one ball. She is a mainstay of our 1st Grade top order and has always performed when needed.
We don't think she is too far away from higher honours, so it's no surprise that John Bull Removals and Storage are again on-board as Lauren's player partner in 2023/24
John Bull Removals and Storage has been a trusted removalist on Sydney's Northern Beaches since 1960 and continues to raise the bar in service and value with every year that the business grows. The business was acquired by Martin Fowle and Brian Kabalan, both local to the area, each bringing their own skill set to the table and together a force to be reckoned with.
Martin, originally from the UK has 30 years' experience in the removals industry and has therefore come across some seemingly impossible moves in his time, don't worry you are in safe hands!
Brian has extensive experience in customer service and finance and will ensure that your move is smooth sailing from start to finish.
The professional team at John Bull are extremely reliable and are there to ensure that what can be a very stressful time for any person or family goes without a glitch. They offer an obligation free quote based on the items that you need to be moved and where they need to be moved to. For example, if you are going to ask them to move a piano up 1000 steps it may incur some extra costs! Honesty is their policy, so if they can find a way to make your move easier they will let you know.
They also have great relationships with all of the local Real Estate agents in the area which can ensure a smooth transition. They can also recommend local cleaners and handymen to help you out in the last few days of leaving your home.
John Bull's objective is to make your move as stress-free as possible, they are here to help and will adapt their service to your suit individual needs.  Their strategy is to provide a superior service delivered by professional, friendly, trustworthy removalist.
Get in contact with them at 9999 1000 or visit them on line at www.johnbull.com.au