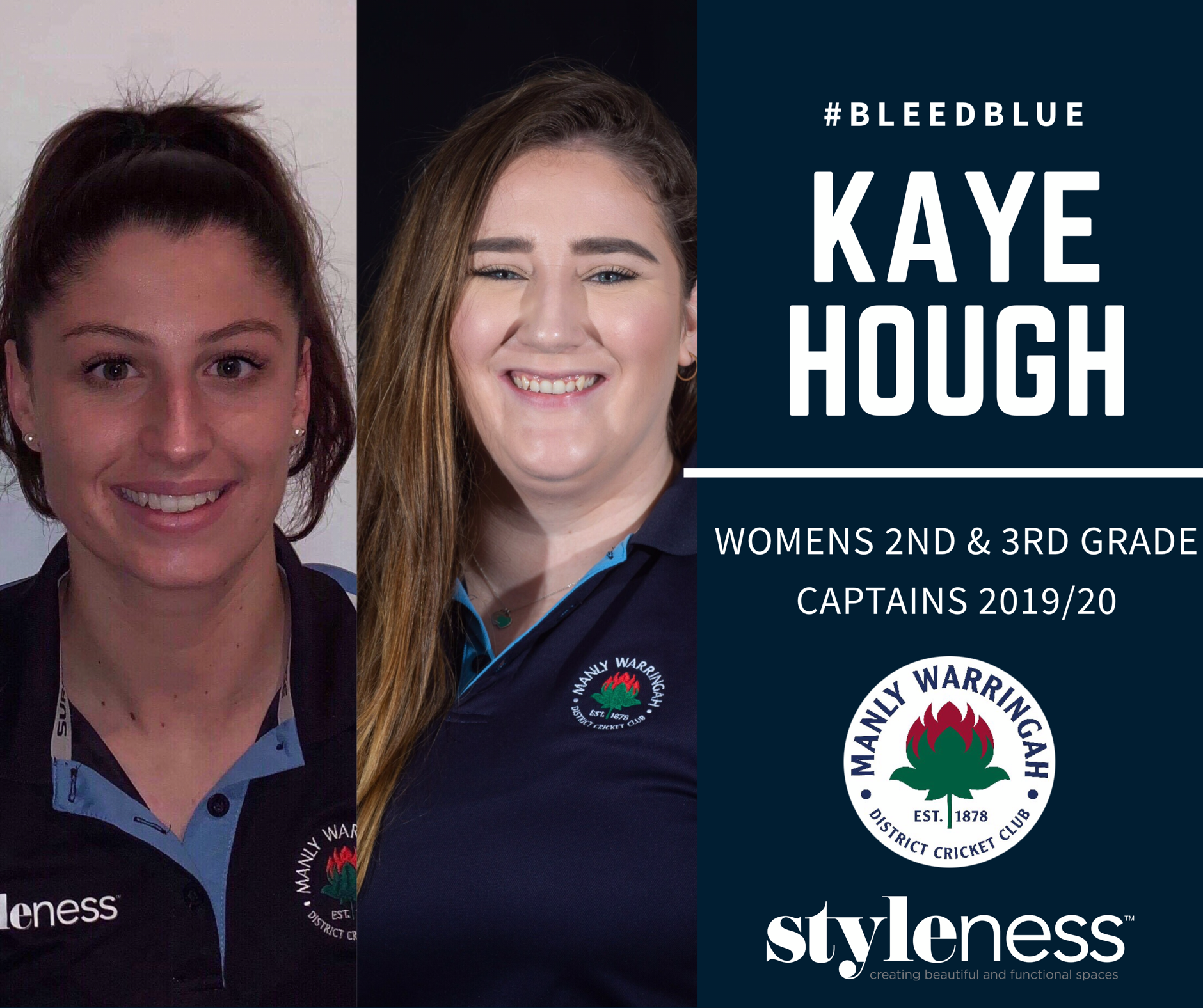 Jessica Kaye and Olivia Hough have been confirmed as our female grade skippers for the 2019/20 season.
Both Jess and Olivia played their inaugural seasons for the Styleness Waratahs last year, showing the leadership skills required to take our Women's program to the next level.
Jess becomes our first Women's 2nd grade skipper since 1984/85. She is a hard hitting batsmen who is a great thinker about the game. Her season was cut short last year due to illness, however she is now back to full health and raring to go.
Olivia played a steady role with both bat and ball last season in 3rd grade and will back up again to lead the side.
At 20 years of age she will be one of the older heads in the 3rd grade side but her leadership and passion will ensure the girls are again in the race for a finals spot.
Both players are also handy behind the stumps and will be taking the gloves on occasions throughout the season.
Olivia takes over from last years skipper Esme Cooke who has returned to England. Esme was great to have around the club last season and we wish her all the best with her move back home.
It is a great show of strength from the club to be able to appoint 2 fantastic skippers at such an early point in our Women's program's development. Both girls have the full support of the board, coaching staff and playing group.
Our Brewer Shield and U/15s skippers will be announced closer to the beginning of the season.