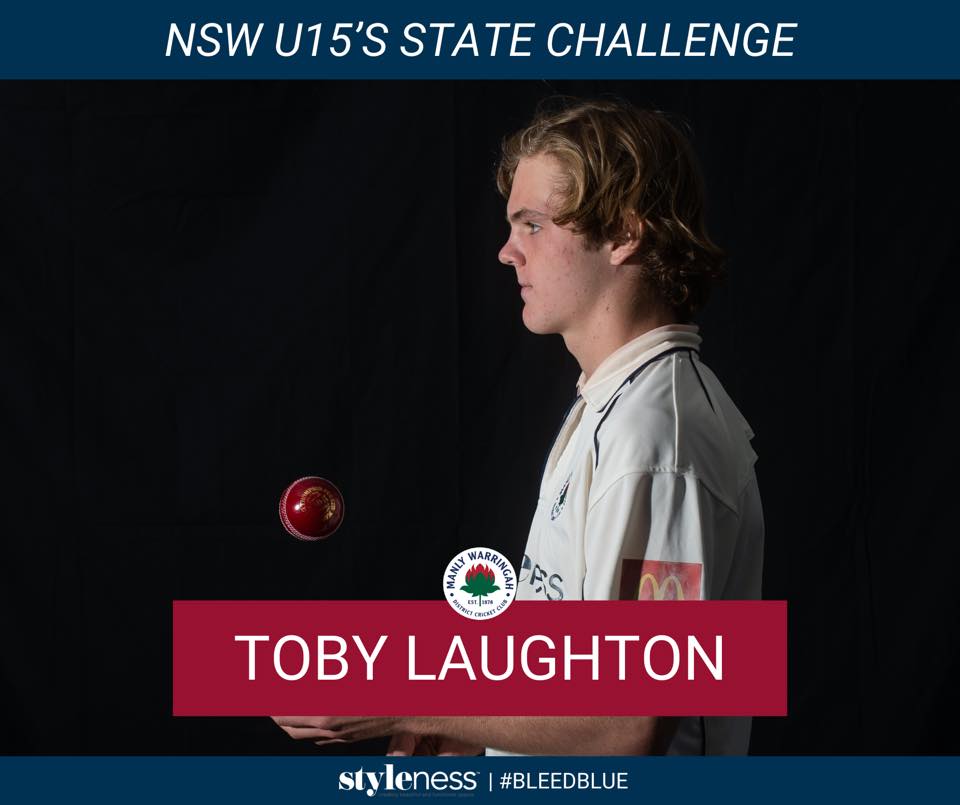 Up and coming fast bowler Toby Laughton has been selected in the Metro Thunder side for the under 15 State Challenge.
Laughton, who has recently made his 4th Grade debut after strong 5th grade performances, has demonstrated amazing abilities as a fast bowler and has impressed many around the club.
It is a well deserved selection for Laughton, who has begun to rise up the ranks in Manly Cricket.
What makes this even more special is that Toby is only U14 and playing up an age group, almost unheard of at that age
The State Challenge represents an important progression from the Cricket NSW Youth Championships, which will see players represent their Metropolitan or Country zones in their age group.
Congratulations to Toby on his selection. It is a massive achievement for someone who is only Under 14s, and demonstrates the bright future he has for Manly.
Good luck in the tournament!