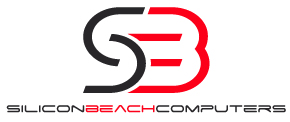 It is fantastic to once again have the support of our great friends at Silicon Beach Computers for the 2016/17 season through their sponsorship of Cameron Merchant.
Click here to view Cameron's player profile.

Prasad Pillai and the team at Silicon Beach have been part of the Waratahs corporate family for the last 7 years and every year our relationship seems to get stronger. Previously based at Newport but now well entrenched at their new home in Warriewood, they are stong supporters of the local community, sponsoring not only the Waratahs but also the Manly Warringah Sea Eagles and the Warringah Rats.
Silicon Beach Computers (SBC) has been successfully operating in the Northern Beaches since 2006. In 2012, they won the 'Youth Award' and were finalists in the 'Professional Services' category in the Northern Beaches' local business awards. They build their own SBC branded computer systems and sell laptops, servers and all computer accessories. If you want customised SBC systems, they can also design that for you. Their team will create a system which will not just meet your requirements, but exceed them.
Prasad is equally excited about his continuing involvement with the Waratahs.
"Every time I am around the players, the pride and camaraderie shown by the Manly Cricket Club is very apparent. There is a genuine passion in playing for the Waratahs and we are delighted to be a part of this culture. We are very happy to be sponsoring Cameron, but others such as Adam Crosthwaite and Tim Cruikshank have also taken the time to say hi as they understand how valuable the sponsors are.
"Silicon Beach Computers has been very proud to support Manly Cricket Club for the last 7 years and hope to continue this for many more years".
The Waratahs are also very privileged to have Prasad and his team as great supporters of not only ours but also of Cameron. Silicon Beach Computers can be found at Suite 2313, 4 Daydream Street, Warriewood NSW 2102. You can also contact them on 1300 799539 or sales@siliconbeach.com.au
Silicon Beach also have a great new website. Visit them at www.siliconbeach.com.au