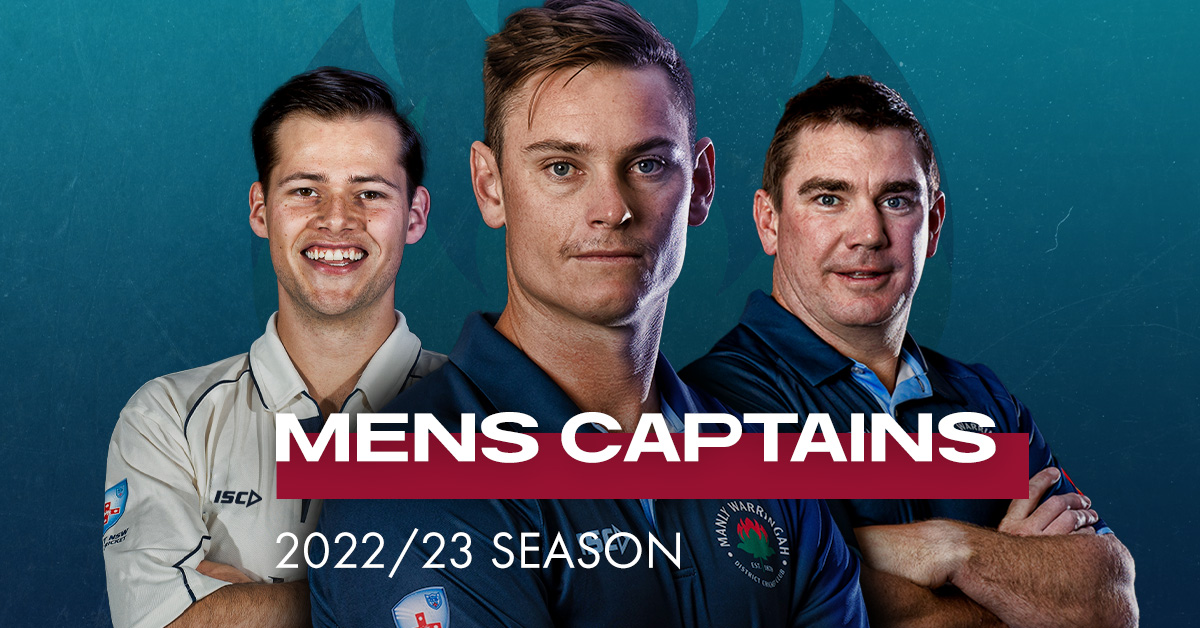 The Raydel Manly Warringah Waratahs are pleased to announce the Mens Premier Cricket Captains for 2022/23.
Jay Lenton once will again take the helm for First Grade, after building a strong side and culture in 1's over the past couple of seasons.
Despite a disjointed season with Covid, Big Bash and injuries affecting the side, Lenton helped 1st Grade reach the semi-finals last year, and will be keen to take home the title this season.
Andrew Jamieson will also be backing up for another season in 2nd Grade, after another sucessful season for 2s.
Jamieson led 2s to another finals series, and was named NSW Premier Cricket Men's 2nd Grade Captain of the year for 2022/23. Jamieson will be keen to build on the culture that has been built in 2s and take home another premiership for the side.
After another strong season as captain last year, Sam Hole will continue to lead 3rd Grade in the 2022/23 season.
Sam led from the front in 3s last year, who despite narrowly missing finals, played some strong cricket in a heavily disrupted season. Sam and 3s will be raring to go once again, and will no doubt be looking to lift the trophy at the end of the season.
Following an extremely successful season last year, Andrew Rochford will once again take the helm at 4s this year.
Rochford has been a fantastic leader of 5s and then 4s over the last couple of years, culminating in leading 4s to the premiership last year. Rochie will on a quest to lead the side to back-to-back premiership in 2022/23.
Former NSW 2nd XI representative Simon Waddington will take the reigns as 5th Grade Captain this year, after a stepping down from an extremely successful period as Womens Head Coach.
Waddington has been a fantastic leader for 5s when filling in over the previous years and his experience will be a strong bonus for the clubs youngest grade side as they look to push for another finals berth this season.
Joel Davies and Josh Seward will share the Poidevin-Gray captaincy for the upcoming season. They will be looking to make a big impact on the PG's competition this season, and hopefully lead the side to a premiership after some disappointing team results over the last couple years.
Congratulations to all captains for their appointment, and good luck for the upcoming season.