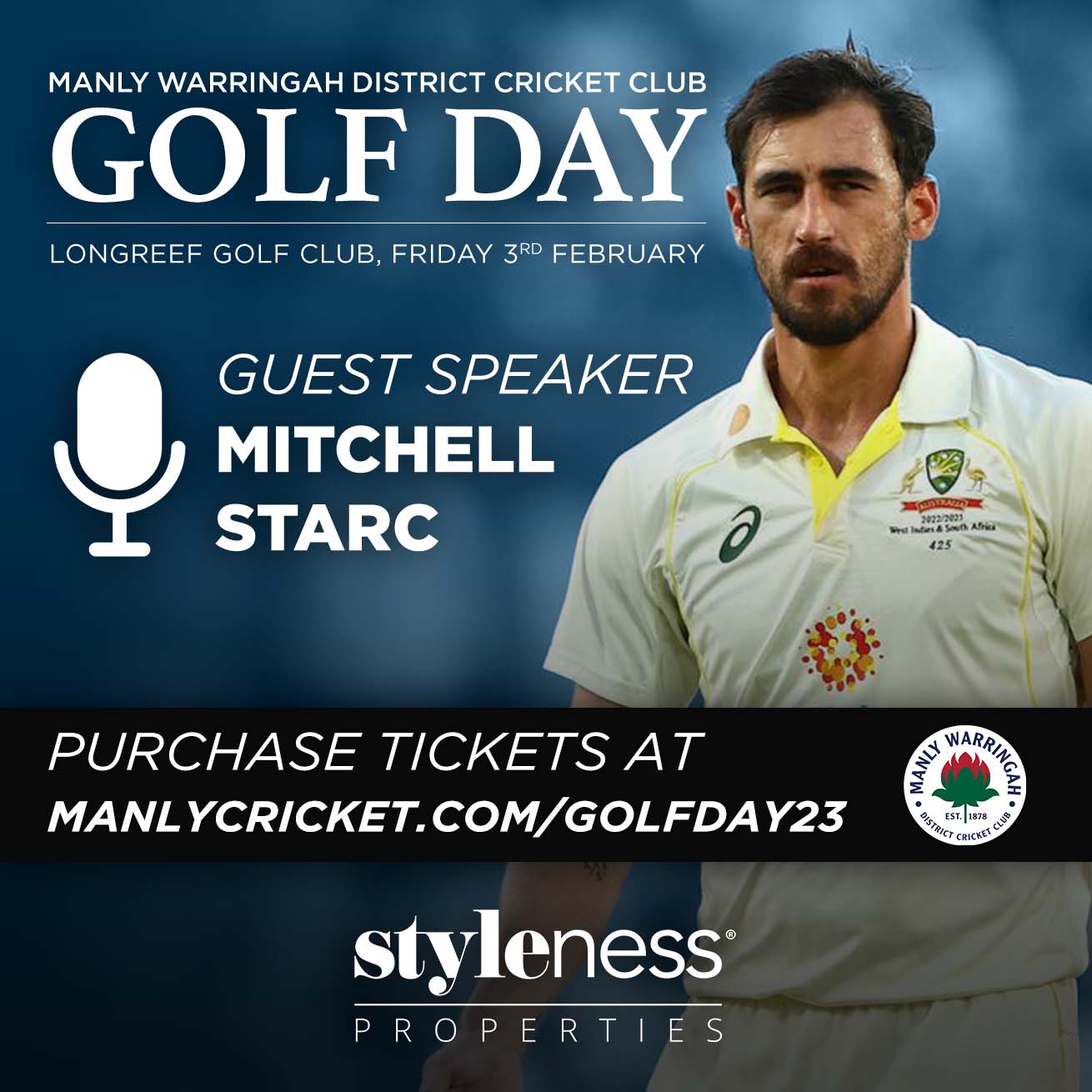 The Australian Test team has just been announced, with Manly Warringah Waratah Mitchell Starc predictably named in the squad.
However, with Starc's injured finger, he won't be flying over to meet the Test team until the 2nd Test, which, as it just so happens, is just after our Golf Day on Friday 3rd February at Long Reef Golf Course.
So, we pulled a few strings, and can confirm that current test fast bowler Mitchell Starc will be our special guest speaker at the Manly Warringah Waratahs upcoming Styleness Golf Day.
It is going to be a perfect opportunity to hear Starc's thoughts about the highly anticipated Test Tour to India, and how he can make a difference come the second test.
Of course, Starc has had another perfect Australian Summer. He has just gone past 300 Test wickets and currently sits in 7th position in Australia's all-time leading Test wicket taker list.
He helped the Australian test side to another winning summer and is currently in the best years of his career. We are really excited to hear what he has to say.
Click here for more information on the golf day, or click here if you want to book your ticket straight up.
We would once again like to thank Styleness Properties for all their support of this day. Visit them at www.styleness.com.au for all your property styling needs.