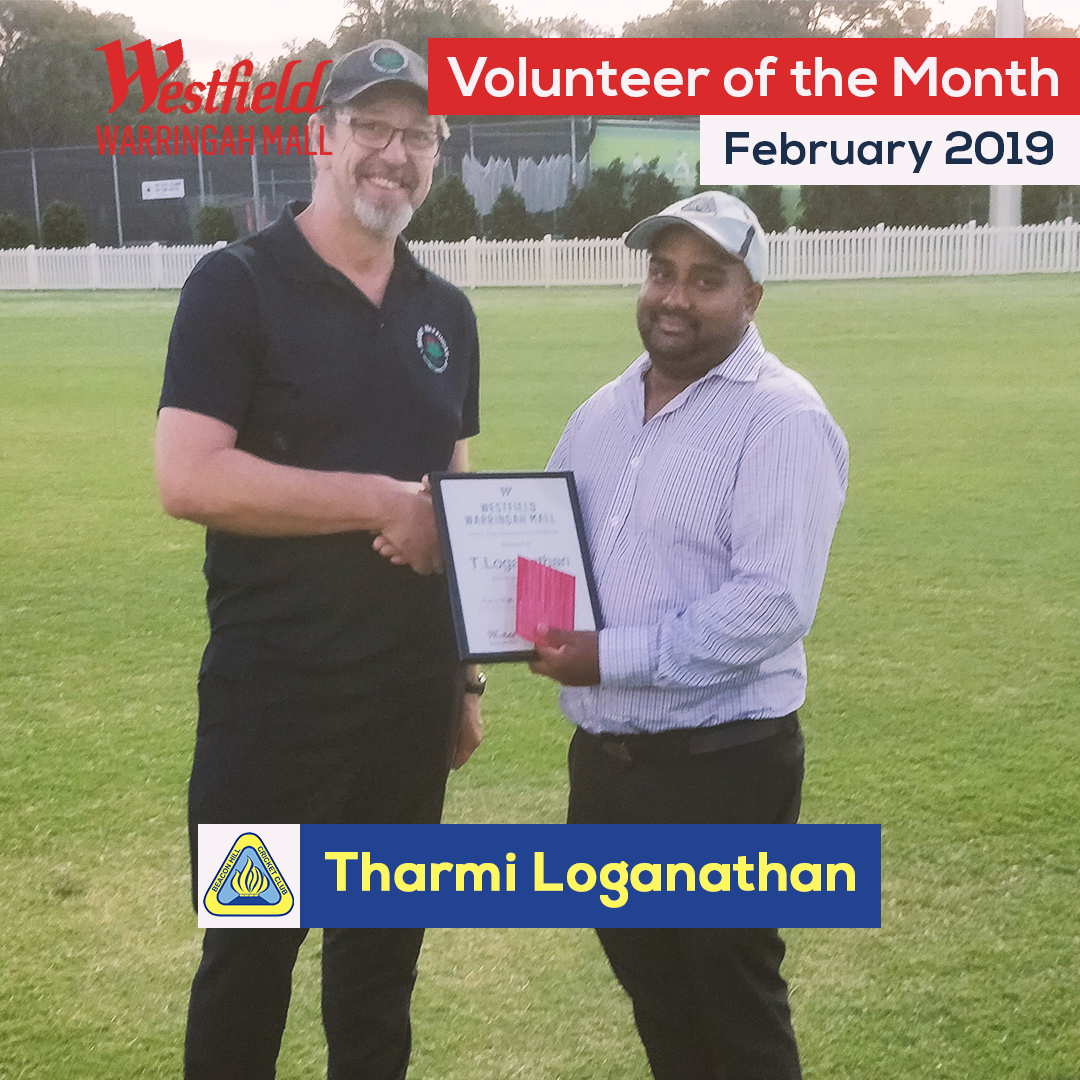 The Waratahs are proud to announce Philippa Toohey and Tharmi Loganathan as the latest recipients of the Westfield Warringah Manly Junior Club Volunteer of the Month award.
This award is available to volunteers at all Manly Warringah Junior Clubs and is proudly sponsored by Westfield Warringah Mall.
Phillipa has been with Cromer Cricket Club for 7 years and has acted as a team manager for all those years and as Treasurer for the last 4 years.
She is a very active member of the club's committee, and has been involved in organising and participating in all club events.
We are presenting Philippa with the December award in recognition of her club and community spirit and hard work.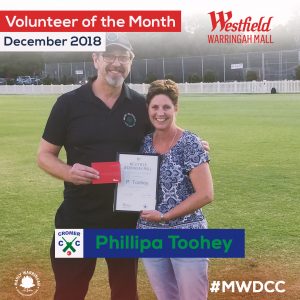 Tharmi has made an enormous contribution to Beacon Hill junior cricket and to junior cricketers throughout Manly-Warringah from all clubs.
In 2014 he set up a pathway program for junior cricketers into senior park cricket. Over the last 5 seasons he has coached and managed the Beacon Hill U/16-18 team, with almost all the players from these teams having played senior cricket as a direct result of the pathway program he set up. Without Tharmi, most of these players would have given up on cricket after juniors.
He has also created opportunities for juniors over many clubs to develop as cricketers in the senior park competition. A total of 109 players had an opportunity to play senior cricket with Beacon Hill over the 2018-19 season, many of them current juniors or recently finished juniors who without Tharmi's cajoling and encouragement would not be playing.
Besides his role as Seniors President at Beacon Hill and U/16-18 coach, he is also secretary of the Manly Warringah Cricket Association, and manages their representative Martin Shield and Telegraph Shield sides. Has had an enormous positive impact on local junior cricket over the last few seasons.
Once again the Waratahs would like to thank our close friends at Westfield Warringah Mall who have come on-board to support the monthly winners. There is no doubt that they are a community organisation that is just as passionate as recognising local volunteers as we are, and are proud to be supporting the award through a $250 voucher for each months recipient.
We are proud to present Philippa and Tharmi with their awards.
Congratulations Philippa and Tharmi!