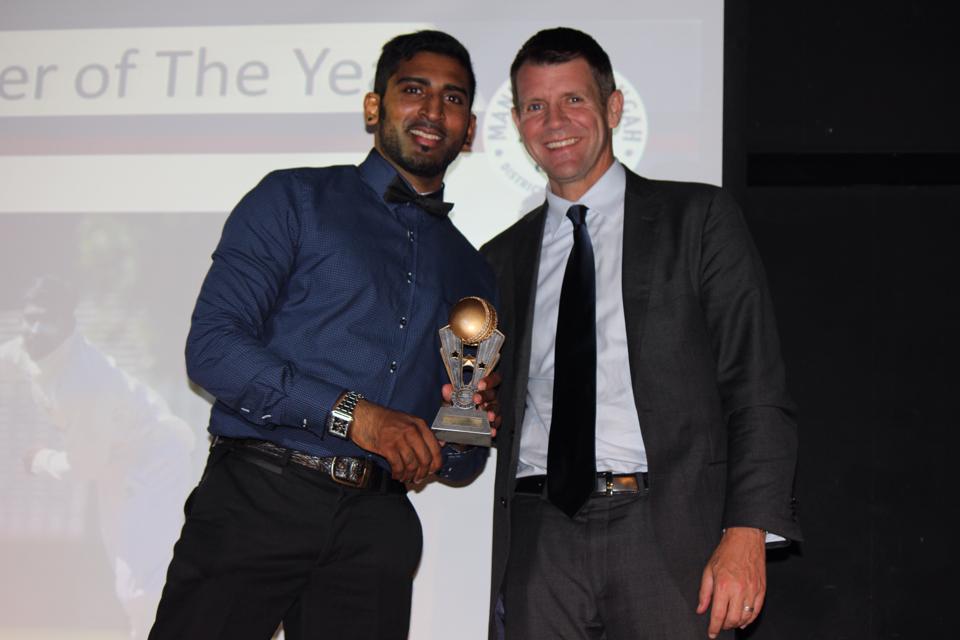 MWDCC's annual presentation night was held on Thursday 24th April in the function room of our loyal sponsors Harbord Diggers/Mounties. The night was another huge success, with numbers reaching nearly 150 players, partners, parents, life members, sponsors, patrons and comittee members.
The night started with a review of the season in the form of an inspiring photography slideshow from the amazing Ian Bird. We then crossed live to Dubai to the Club President, Andrew Fraser, who had a chat with MC John Borzi.
Club legends Greg Boyer and David Gainsford took us through this year's activities of the Junior Pathway Program, and they were followed by the soon-to-be-married Joel Mason, who outlined the club's amazing efforts with this year's Manly for Manly Program. The new NSW Premier and MWDCC patron, Mike Baird, then delivered a great speech and showed how much he supports us at Manly Cricket.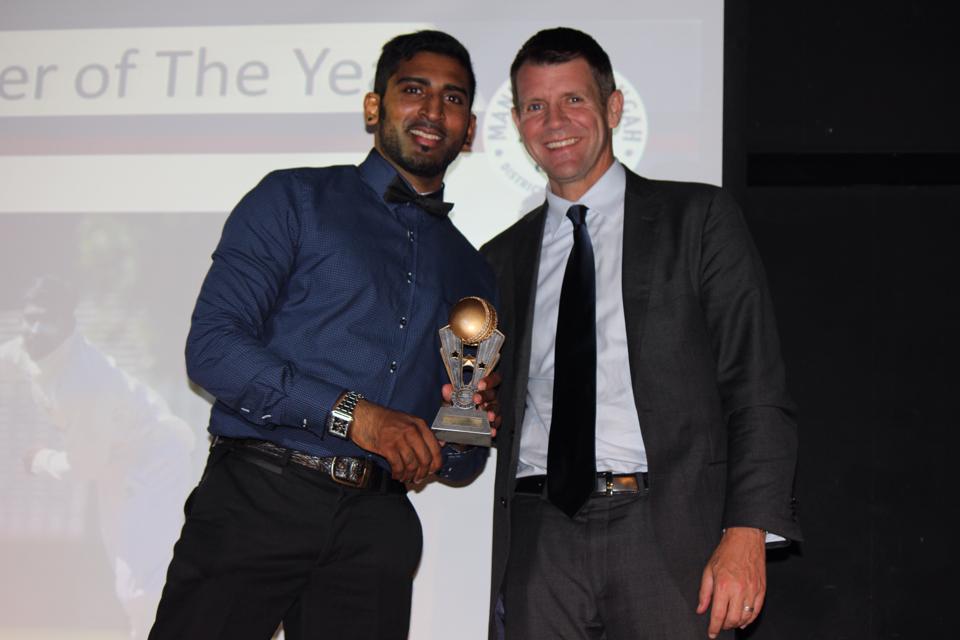 It was then time to move on to the awards. Some of the notable awards from the night included:
47 Champagne Cricketers
Rowan Hammond with the 4th grade batting average and aggregate – including a record for most runs in a 4th grade season
Adam Gummer winning the Don Sellin Award (3rd grade player of the year)
Ahilen Beadle winning the 1st grade batting average
Adam Crosthwaite winning the 1st grade batting aggregate
Dan Babula winning the 1st grade bowling average and aggregate
Nick McCallum-Toomey winning the Gary Flowers Most Improved Award
Jake Carden winning the Langdon Gould Scholarship Award
Taylor Beatty winning the Junior Player of the Year
Warren Evans and Dave Farrell both winning the joint Captain of the Year
Michael (Juicey) Shepphard winning the President's Award
"The Finkle Farmers" winning the Isaacs and Cole Team Pursuit
Dan Babula winning the Player's Player award, which included a full Spartan kit from our generous sponsors
Ahilen Beadle winning the Senior Player of the Year
Craig Little winning the Clubman of the Year award
Overall, it was a memorable and at times emotional night. And more good times were had downstairs at the Diggers to celebrate the end of the season (as well as Roscoe's 50th).