We are delighted to announce that Northern Beaches Council (Council) has commenced preparation of a Masterplan for the Manly Oval precinct section of Ivanhoe Park.
A substantial amount of work has already been done to get it to this stage, including a close collaboration that has been formed with our other key sports stakeholders at the village green, namely Manly Marlins Rugby Club, Manly Tennis Club and Manly Bowling Club.
Ironically, it is almost 100 years since OGH "Ossie" Merrett (pictured below) formed the Manly Sporting Union and served as its first President, operating from the Manly Oval precinct.
The Merrett Memorial Gates at the entry to Manly Oval are named after Ossie.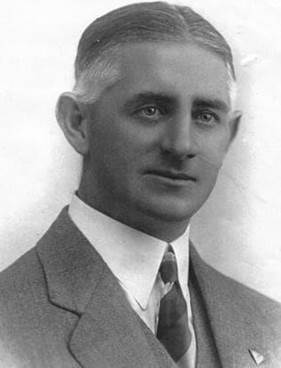 Manly Oval has been our home since 1878 and it is the recreational showpiece of the northern beaches.
The listing of Ivanhoe Park on the State Heritage Register on 23 August 2019, has now provided protection of the heritage values of the park and Manly Oval.
This provides a framework within which a Manly Oval Masterplan can now be prepared, to enhance these values and improve the use and function of the precinct to the benefit of the sporting clubs and the Manly community.
Both ourselves and the Manly Marlins now have multiple women's teams participating in competition cricket and rugby, with the programs rapidly expanding. Whilst we are collectively very proud of this growth, sadly the current facilities at Manly Oval are poor and in dire need of an upgrade.
So each of the four sporting bodies look forward to continuing positive consultation with Council throughout the Masterplan process, with the ultimate aim being to provide an upgraded, modern precinct that the whole community can be proud of.
We will keep all our Members updated on the progress of the Masterplan as it evolves.