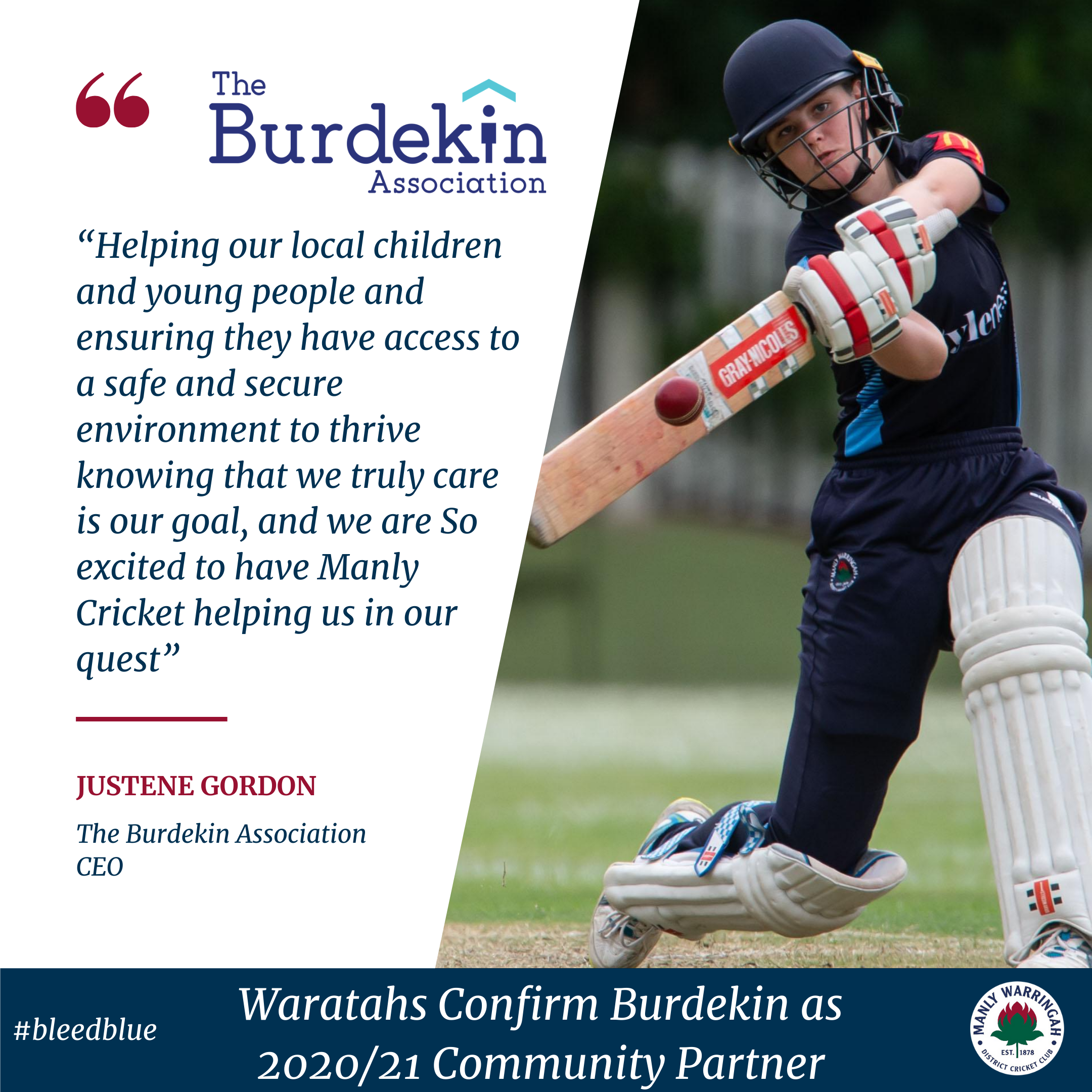 The Manly Warringah Waratahs are pleased to announce their continued community partnership with local youth support organisation The Burdekin Association.
The Burdekin Association is one of the Waratahs' official community partners helping us strengthen our ties with the local area through our Manly for Manly community program. They are a Northern Beaches based organisation who provide services for 12 to 24 year olds with the aim of preventing young people from becoming homeless, as well as supporting those that are. They do this by helping the youth develop healthy relationships, stable accommodation and establishing goals to secure education or career pathways.
The Burdekin Association's CEO Justene Gordon said that partnering with the Waratahs was very successful last year.
"We're really pleased to be working with them again this coming season.
"Some of the work we are looking to do with the club will really help raise awareness for our organisation and what we stand for, which we hope will translate into ultimately helping all young people to have a safe and secure home.
While the perception of the Northern Beaches is of a very affluent community, the reality is very different for a lot of families and something that Justene and The Burdekin Association are working hard to change.
They provide a variety of accommodation services including semi-independent housing and out of home care. They also run a Community and Family Support Early Intervention program focussing on building resilience not only in young people but also their families or key adults to prevent family breakdown by strengthening their relationships at home.
"Homelessness is a very common issue across not just the Northern Beaches but Sydney as a whole", said Justene. "Not every case is the same, there are a lot of reasons for young people finding themselves without a home. In these situations we need to make sure we look to help the root cause of the issues.
"Helping our local children and young people and ensuring they have access to a safe and secure environment to thrive knowing that we truly care is our goal, and we are So excited to have Manly Cricket helping us in our quest."
The Waratahs and The Burdekin Association hope to join forces again for this year's Beach2Beach fun run from Dee Why to Newport, with mens and womens players, as well as our coaching staff and officials, joining in. The players will be raising funds and awareness for The Burdekin Association as part of the day.
We will also be providing hampers for distribution over the Christmas Period. The two organisations will continue to collaborate on how else the Waratahs club and local cricket community can contribute, such as with The Burdekin Association's charity golf day on 8th September .
This year The Burdekin Association have expanded their Out of Home Care program in The Inner West. To find out about all of The Burdekin Association's services and paths for you to help, or if you would like to refer a youth in need of help, visit their website at www.burdekin.org.au.
You can also contact our Community Manager, Phill Edwards, on philledwards@gmail.com or 0433 114411 if you have any questions or would like to contribute in any way.