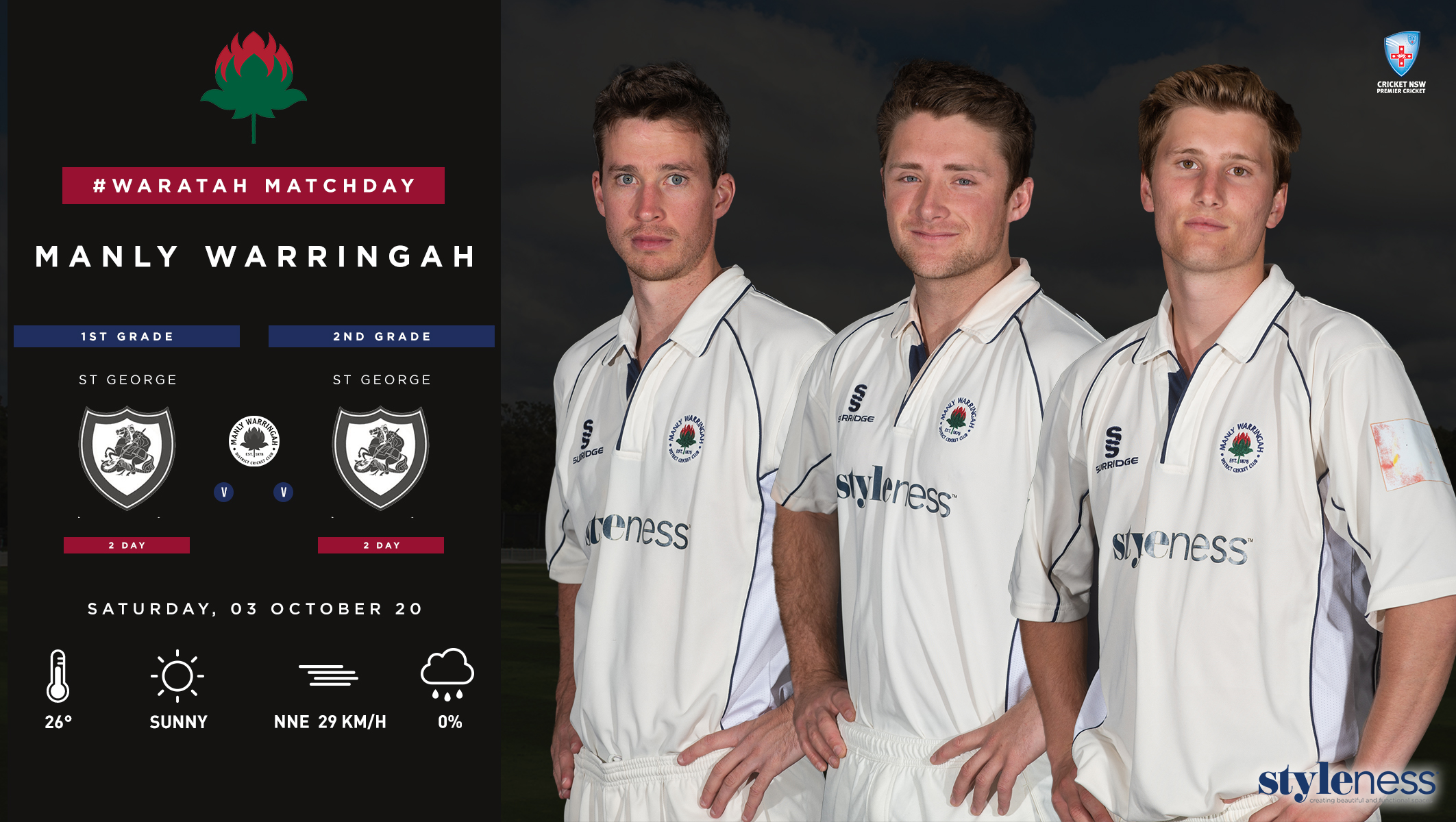 The Styleness Manly Warringah Waratahs have named teams for the Round 2 clash with St George as both 1st and 2nd grade look to get back to back wins to kick off the season.
This round will be the first 2-day game of the year for both grades, with both teams looking to take the momentum from last weeks dominant victories against Mosman into this round.
1st grade will maintain a similar side that was destructive last week, however the inclusion of NSW young guns Jack Edwards and Ryan Hadley are sure to strengthen the top order and fast bowling cartel, for what should be a good game of cricket between two strong clubs.
2nd Grade have named a strong side to continue their winning form, with the return of captain Andrew Jamieson and Andrew Hicks, who return from the top grade to surely boost the strength of Manly's bowling attack, while Sam Gainsford is sidelined due to injury. The rest of the side remains unchanged.
Good luck to both teams. Go Manly.
Men's 1st Grade – 2 Day Match
Round 2 vs St George @ Manly Oval
9.30am Week 1 start time, 10:30 am Week 2 start time
1. Jay Lenton (c)
2. Ben Bryant
3. Ollie Davies
4. Cameron Merchant
5. Joel Foster
6. Ryan Farrell
7. Jack Edwards
8. Steve O'Keefe
9. Elliot Herd
10. Jake Carden
11. Ryan Hadley
Men's 2nd Grade – 2 Day Match
Round 2 vs St George @ Hurstville Oval
9.30am Week 1 start time, 10:30am Week 2 start time
1. Matt Brewster +
2. Logan Weston
3. Max Webber
4. Joel Davies
5. Jacob O'Sullivan
6. Isaiah Vumbaca
7. Andrew Jamieson (c)
8. Tom Kaye
9. Neal Prowse
10. Josh Seward
11. Andrew Hicks